Lol another late post..
A month ago, OED set up a block screening event for Enchong Dee's "The Reunion" movie where Xian Lim, Enrique Gil, Megan Young, Julia Montes, among others, are also starring. It was my first time to be part of a team to set up an event like this from scratch. Like other events that end up being a success (yay!), this one was a big PITA to plan and execute from the beginning….BUT, I do not regret any second of it. =))
Our first agenda during the big day is to meet up at Italiannis in Eastwood for early dinner and early "bonding" with le artist~. Coming from the South and leaving an hour before the time set to meetup, I arrived late. Argh, what else is new. So when I got there, I didn't get to enjoy the food and I only got to try their (untouched) leftovers (lol 🙁 ).. but he wasn't there yet, ok. Also, I brought the wrong lens.. so I didn't get much photos from this one. FML. Note to self: Bring kit lens next time, leave your 50mm at home! Don't bother for "good shots" if the artist is going to be this close to you.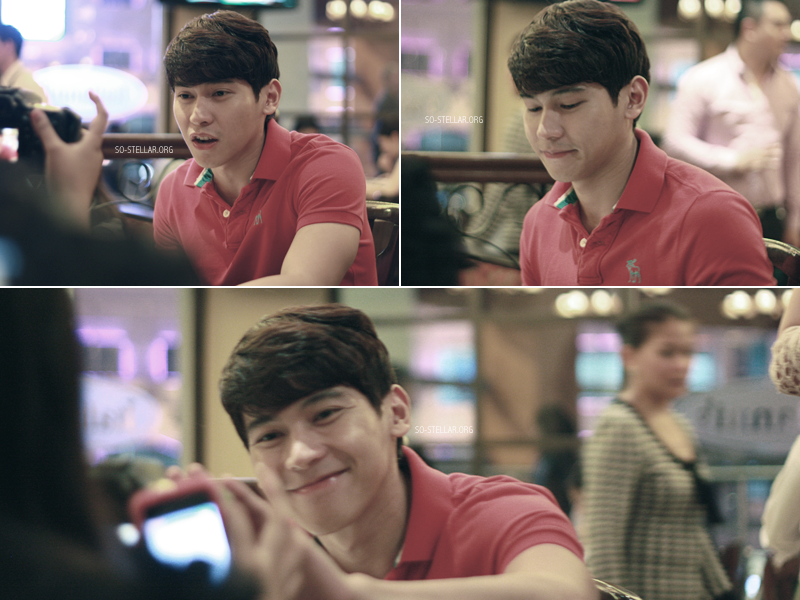 I did have my digicam for backup, but it fucked up too. Clearly the odds were not in my favor that night. And something happened on my way home.
I made the invitations and ID, as well as the thank you cards. Oh and the tarpaulins (helped out in OED's tarp, the other one for EA I made in a rush tho) :)) The only thing I can do so well is to make graphics, so glad they come in handy at times like these. I'm happy with the outcome of the stuff I did, even more because they were printed too! I thought I went a too much with the consistency, but they were pretty happy with it when I showed it to them.. and he like it too. Happy camper here. I also got my magazine signed. Lol I also included the photos with him in this compilation, since it's still related to myself.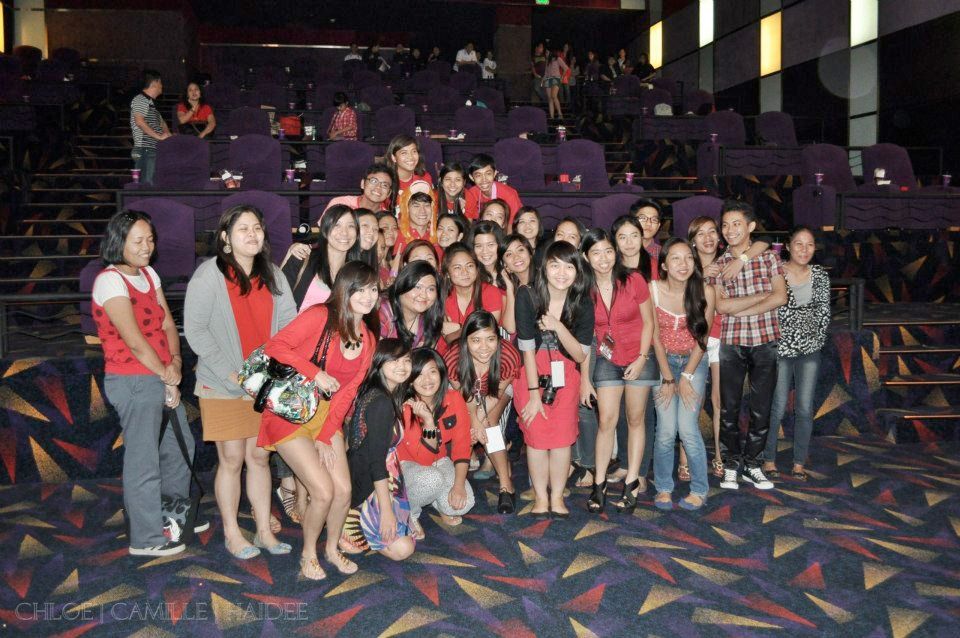 In the end, we all had fun.. Plus it was total kilig modez for many of the ladies in the theater because they were watching a movie packed with today's hottest youths, and one of the lead actors in it is in the same theater as them, watching the movie w/ them.. even better, just a few seats away. Lolz.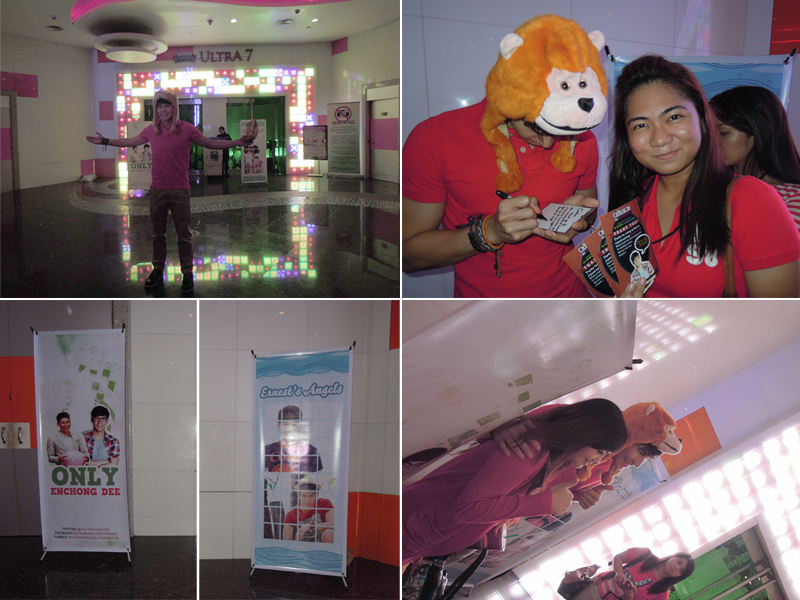 After the movie, everyone had their "moment' with him.. They can get their picture taken with him as much as they want to, sign stuff, talk to him, ask for video greetings.. whatever you freakin' want, you can do it, as long as you're quick to give other people a chance. I think I asked for a photo with him more than once, twice, thrice.. but I only got like 2 decent shots of myself with him LOL.
Now the big question is.. WHAT DID I THINK OF THE MOVIE?
TLDR version (bec I'm lazy to rant now): I like this way, WAY more than I Do. To me, The Reunion just feels more solid in terms of the flow of the story. It didn't feel too rushed to me and the movie didn't seem like it was made just for the sake of having a movie. Crossing my fingers that he'll do more mature roles in the near future.
Apparently, his stint in the Benchuniverse show marks the shedding of his good boy image. He's finally doing mature roles, one step at a time! Baby steps, son, baby steps! :))
Some of the photos are not mine. Credits to the owners (could be from Mave I., Arsha A., Chloe V.).