Going to design conferences such as this one is a breather from the usual events that I go to (concerts, or Enchong Dee events, hahahaha) because not only I see and ge to bond with my friends from college again, but I also get to refresh my design perspective from the new info we learn from the speakers. 😉 I think this year's GM is especially memorable for me, aside from being my second GM attendance. I went by myself in the first GM last 2007.
Here are my highlights. 😛
I arrived late and I missed out CreatePH's talk. 🙁 Some things never change even after college. *sigh* My friends told me their talk was so fun and "awesome". Oh alright, way to go to and rub it in, guys. I was busy with rushing to finish my website that I almost stayed up all night for it. Eff. I'm so glad I was able to watch JP Cuison's talk though! He's the guy who does most of the posters for Meiday and for local gigs around the metro. He also did the poster for the movie "Ang Babae sa Septic Tank" starring Eugene Domingo. AND the recent Eraserheads North American tour poster is his creation too. I love his style so much. I can't draw, I'm very bad in trad art so I have mucho respect for people who can do them very well.
So I only got to take photos from Graphika Manila conference during the second set, which started after lunch. We bumped in to these guys just outside the venue and so they joined us during lunch. MOA was full that time, and it was hard to find a place to eat. We settled in Chowking since it's closer and we only had a short time before the second half of the conference resumes.
Back at the Graphika Manila HQ! We got there just in time and we got better seats this time. A lot closer to the stage than the seats we were in this morning.
These are the only photos of us we have during the second set of the conference . . .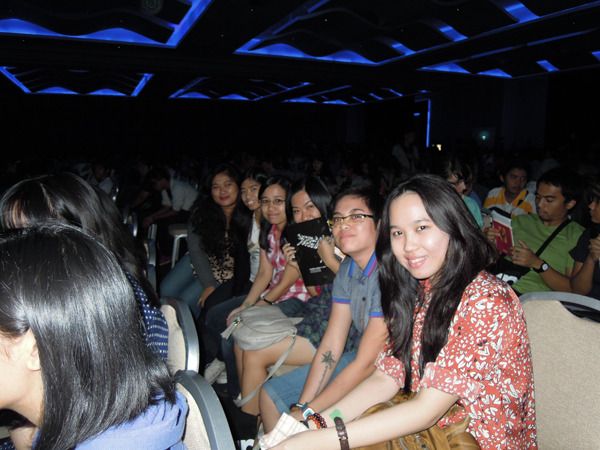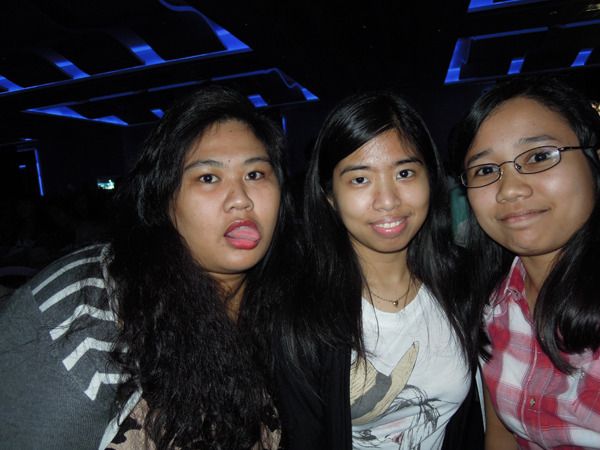 Back to the speakers :))
GMUNK was the last speaker in the conference. After the break, tables were set up for the Q&A with the speakers. There was also a raffle draw, in which my friend Pat (photo on top, #1) won a foldable chair.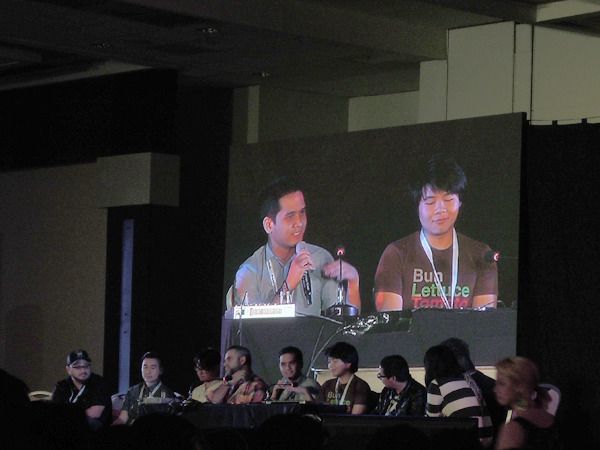 On screen: Christian San Jose and Rob Cham of CreatePH. L-R: Hydro74, Gerald Ding, Jerome Austria, Sudeep Gohil, CSJ, Rob Cham, Jp Cuison, Gmunk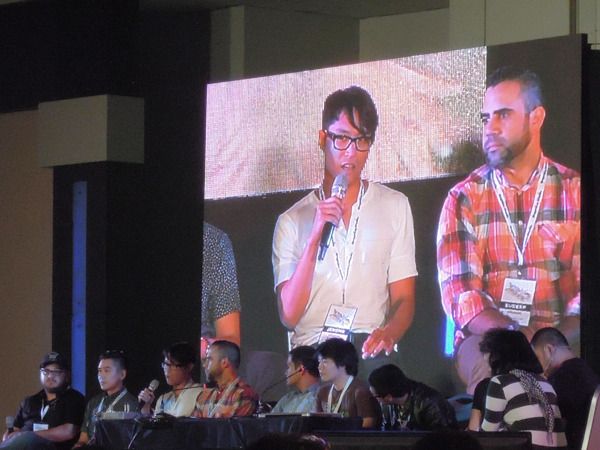 On screen: Jerome Austria and Sudeep Gohil. L-R: Hydro74, Gerald Ding, Jerome Austria, Sudeep Gohil, CSJ, Rob Cham, Jp Cuison, Gmunk
Looking forward to the next Graphika Manila.. or should I say, looking forward to our next get-together, friends. ;;) 🙂 Hopefully I have a job by then, hahaha.