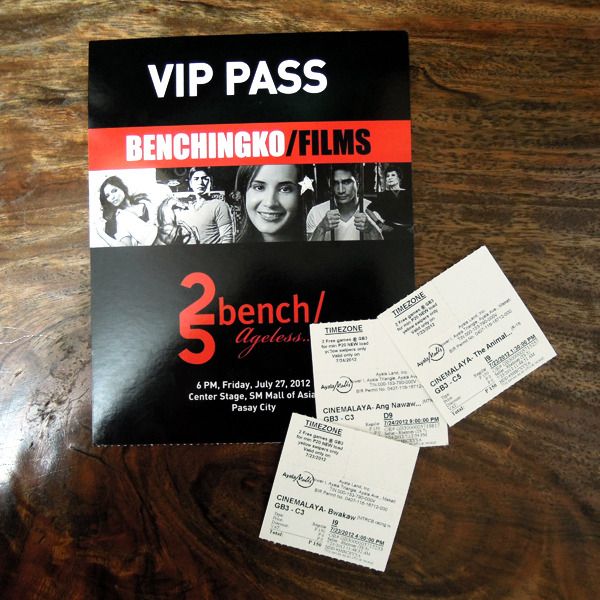 On this day last year, I was getting all the butterflies in the stomach and giggles and excitement because in a couple of hours I will be seeing Incubus play live again after 3 years..
This year, my week was spent going out and about to cinemas and watching movies. Independently produced movies, that is. Enter Cinemalaya and Bench's "Benchingko" film screening events. I had no intentions to attend the latter since I know that tickets will be limited, but by chance again, I got picked among several Twitter users.
Yay me. =)) I also had an extra pass but I couldn't find anyone to go with me last minute, oh well.
For Cinemalaya, I watched only three films. . . I wanted to watch several more, but my budget didn't permit me to do so. :)) Out of three I've seen, Bwakaw is my close #1 while it's a tie between The Animals and Ang Nawawala. I can't pick. Both of them weren't that.. nevermind.

Anyway, since this a month-old post (I'm backlogging my entries, I misplaced my tickets so I wasn't able to write a post about it earlier, lol sorry) I'll make it quick for your convenience. What's good w/ the Benchingko films is that they were released online, too. It was premiered at the MOA Centerstage Theater and online as well, simultaneously. That's cool. Maybe the viewers from home felt they were part of the program too.
Hint: Click the poster to watch the shortfilm online.
#Benchingko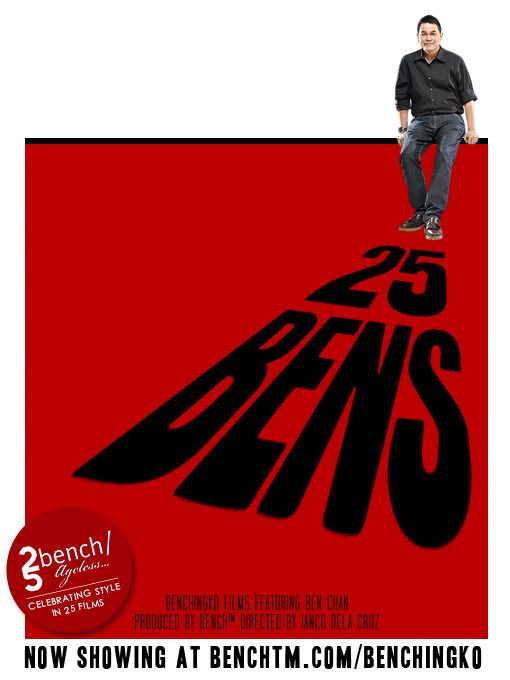 In his first film, Ben Chan reveals the many sides to his personality. 25 Ben Chans to be exact – one serious, the other mataray, another a bit skeptical — just to name a few. It's an amusing conversation from the many sides of the man behind Bench.
Comments: I didn't understand this one in the theater because the woman next to me kept talking and tried to make conversation. T'was interesting to finally see the man behind the brand front and center and speaking. I've always been curious how he sounds like. This served as an introduction for the 5 films from Benchingko that followed. They were basically talking about the idea of making several films to celebrate 25 years.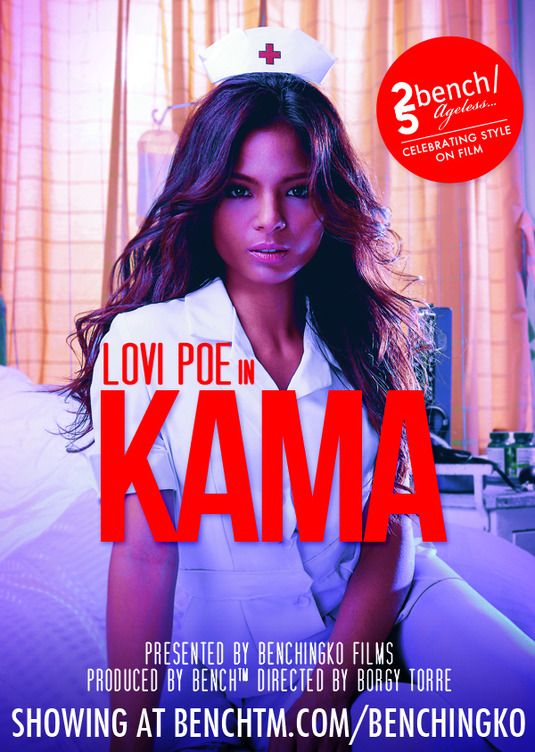 A three-part musical where the bed takes centerstage in different emotional entanglements. Kamanyakan is set in a hospital room where the patient, a skirt-chasing geezer, preys on a sexy nurse played by Lovi Poe. Kamachohan is set in a bedroom where two gay lovers, while sharing a bed, hesitate and fumble in their ?rst sexual encounter. Kamalasan is about the travails of a married man who shares his bed with a wife he hates and a mother-in-law he abhors.
Comments: Kama is funny and nice but not my fave. Thought it's nice that they did a musicial too because not many people delve into this. I like Kamanyakan because of Lovi's memorable screaming moment. Hahahaha.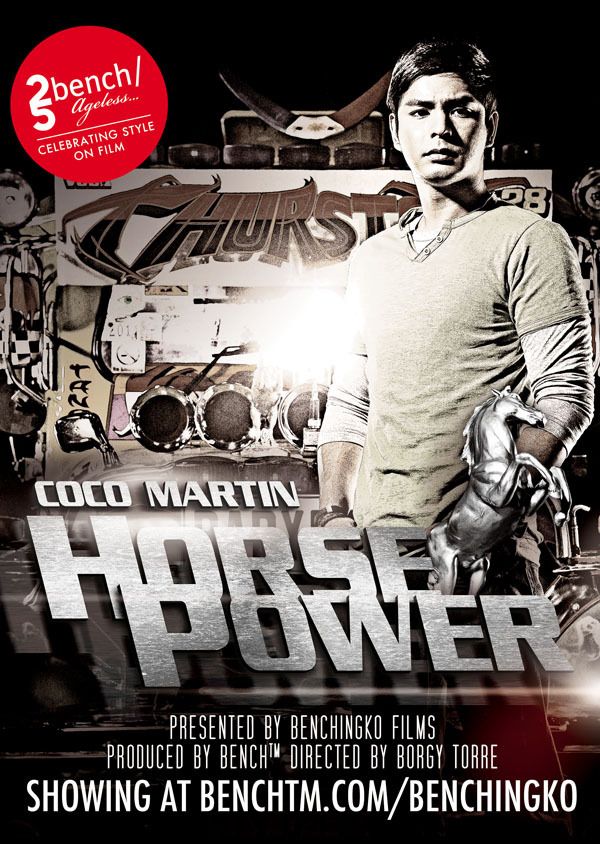 Coco Martin plays the role of Rogelio, a jeepney driver obsessed on winning the race among his fellow drivers and gaining the prized horse trophy. What starts out as an action-packed ?im takes a surprising twist in the end when Rogelio makes a poignant epiphany.
Comments: Aside from Perya, where Piolo is the main character of the story, the audience was looking forward to this Coco Martin movie as well. I liked the twist at the end, I thought it's a nice reminder that there are far more important things in life than winning. Comes close as a second favorite among the Benchingko films of the night.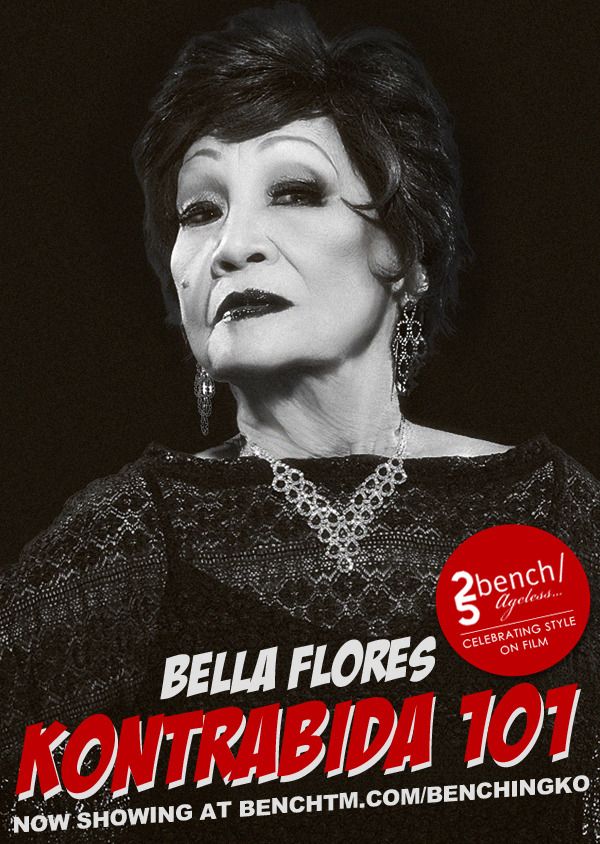 Philippine cinema's quintessential kontrabida, Bella Flores, reveals the secret to being the queen of mean. In a wickedly witty step-by-step tutorial, Bella will keep you laughing to the very end. And you might just change the way you feel about cinema's darling villains.
Comments: I loved Kontrabida 101. I looked forward to watching this and I'm happy to report that it did not disappoint. I know that this may be a corny choice compared to the crowd please Perya and Horse Power probably because of the leading men in the movie, but I love my classics! 😛 Watch it, you'll love it.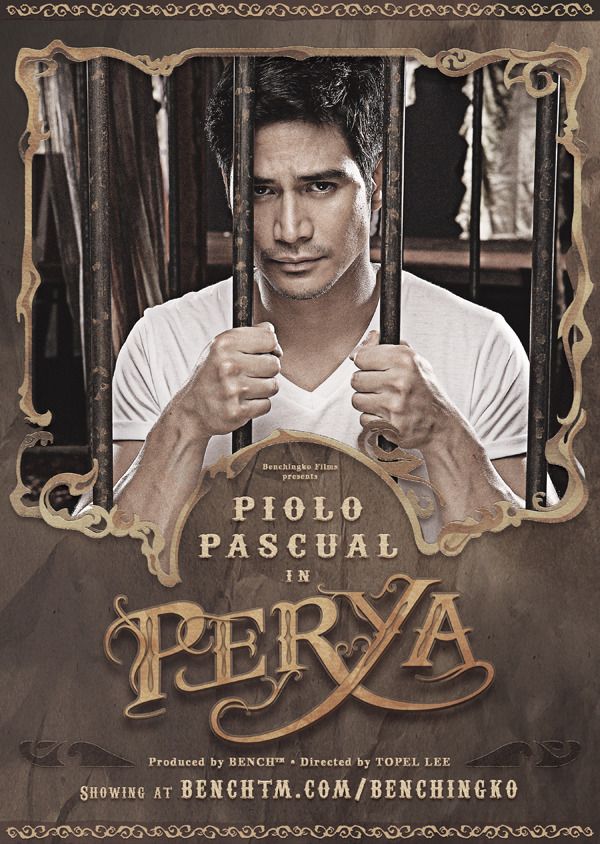 A haunting love story set in a world where the grotesque is the norm, the hideous deemed beautiful. Here, Philippines' hottest heartthrob, Piolo Pascual, is a freak, a captive of a cruel circus. But when he finds love, he finds a glimmer of hope for escape.
Comments: What was the crowd favorite was the one that pleased me the least. Typical concept, I've seen it in other movies before. That's all. :))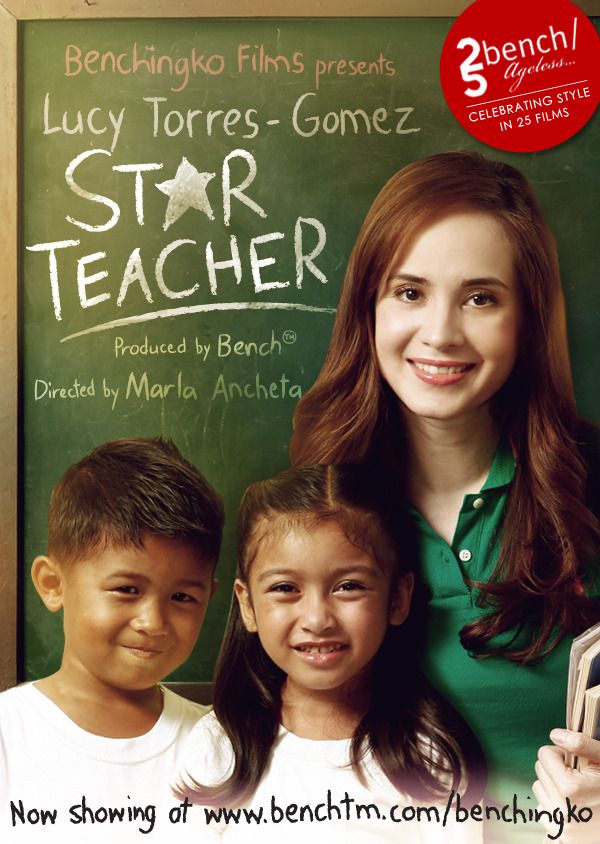 Join Lucy Torres-Gomez in a travel documentary that brings her back to her beloved hometown, Ormoc. While its tragic history casts a long shadow on the lives of its people, Lucy believes that educating the young about the environment with the help of a puppet show, Ormoc will soon reclaim its verdant past.
Comments: Nice but nothing spectacular. Documentary about Ms. Gomez's hometown and she educates the young kids about illegal tree logging around Ormoc and the consequence that resulted from it in the past.
After the Benchingko film showing, the main cast of their respective films went up on stage (as introduced by Raymond Gutierrez) and followed by Mr. Ben Chan himself. Shortly after that, more celebrities-slash-Bench-endorsers  went up to the stage to congratulate him for the success of this event. To my surprise, Enchong was there too. Who would've known! Must be my lucky day to see him AGAIN. I think I saw him just last week from that Amway event lol. Here are some photos of the celebs, from my instagram. Too lazy re-postprocess them again. :))
——————————————————-
Cinemalaya 2012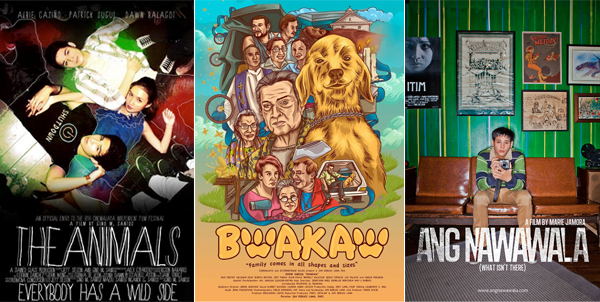 Set in an affluent, upper middle class village in the suburbs, "The Animals" chronicles a day in the life of Jake, Trina, and Alex, who go through the musings that every kid in high school has to deal with.
Comments: Reminded me a lot of the UK TV series Skins. Although it wasn't as great as I had expected. My least fave from the Cinemalaya films I've seen this year. I should've watched either Ang Mumunting Lihim or Kamera Obskura in its place. But what redeemed this movie for me is the fact that John Wayne Sace was in it. If not for him, well, I wouldn't even bother. Lol. :)) (I miss my Anim-E boys okay)
Bwakaw is a drama-comedy about growing old, and everyone's fear of growing old alone. Rene is a gay man who came out of the closet at age 70. Ailing in his twilight years, he thinks it is now too late for love, even companionship, and that all there is to look forward to is Death. He has made a will, bequeathing his few possessions to his even fewer friends. Everything is packed and labeled, ready for distribution. He has even paid for a coffin, taking advantage of a funeral home's Summer Sale. Nowadays the only companion Rene has is Bwakaw, a stray dog that hangs around his house and follows him wherever he goes.
Comments: I'm glad that I stumbled upon the trailer of this film while I was picking which movies I will watch at Cinemalaya the following day (I was late to the whole shebang and I didn't have any plans to go watch this year). Well worth my money and I'm happy Eddie Garcia won an award for this! Maybe this was the type of film I was expecting to see in this whole festival because it delivered, hard.
Gibson Bonifacio stopped speaking when he was a child. Now twenty years old, he returns home to Manila from his studies abroad, his first visit in three years. He finds his family trying to keep it together, his mother still hurting from a tragic loss in the past. Against the backdrop of the vibrant local music scene, his childhood best friend tries to reconnect with him, while he unexpectedly finds a chance at a first, real romantic relationship. Amidst the holidays, Gibson reconsiders and redefines his relationships with his family, his friends, and with himself.
Comments: I had high expectations for this film from the trailer. Anyone who will watch the trailer will surely be convinced to watch it on the big screen as well. I don't know why I wasn't like everybody else who had crazy reactions at the end of it though. 😐 I've always been a supporter of films that circulates (or somehow related to) around our local music scene. Dinig Sana Kita and Rakenrol (though I didn't get to see it in the year it premiered in Cinemalaya *sigh*) are the last two films that I remember in this festival that had connections to our music scene. Maybe I've had my biases, hence clouding my judgment while watching this but I ..didn't like it very much. There, I said it.
BUT THANK GOD FOR THE ROCO TWINS, y'all were the reason why I wanted to see this because I haven't seen these two in so long!! I also love Annicka Dolonius in this movie(!!). Bogs Jugo, ex-Pupil drummer, was also in this movie.. and yeah I watched it for him too. :)) Too bad I didn't watch this on its premiere day, would've been cool to have one of those rare physical copy of the movie's OST. And I live for rare music shit, ya know.
I heard that this will be shown in most cinemas next month, so maybe I'll give it another shot by then. 🙂
I'm definitely looking forward to next year's Cinemalaya 2013 (it's a good excuse to meet up with my college friends again HAHA) as well as the follow up to the next series of Benchingko Films. 😉 Didn't the posters say "Celebrating Style Through 25 Films"? So there's going to be 19 more!