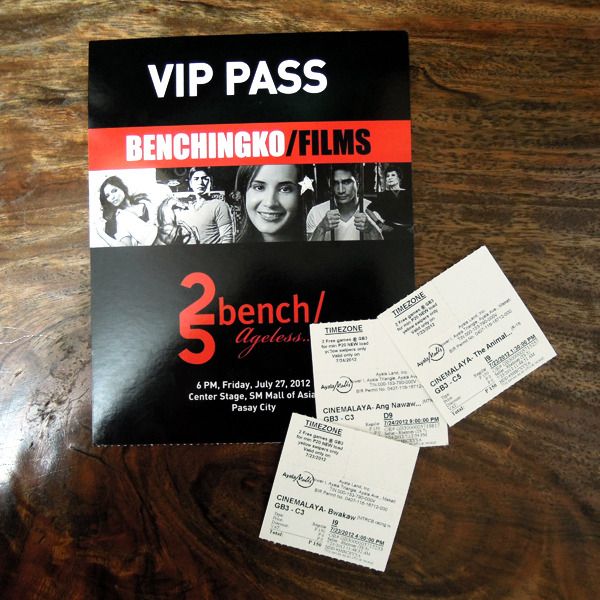 On this day last year, I was getting all the butterflies in the stomach and giggles and excitement because in a couple of hours I will be seeing Incubus play live again after 3 years..
This year, my week was spent going out and about to cinemas and watching movies. Independently produced movies, that is. Enter Cinemalaya and Bench's "Benchingko" film screening events. I had no intentions to attend the latter since I know that tickets will be limited, but by chance again, I got picked among several Twitter users.
Yay me. =)) I also had an extra pass but I couldn't find anyone to go with me last minute, oh well.
For Cinemalaya, I watched only three films. . . I wanted to watch several more, but my budget didn't permit me to do so. :)) Out of three I've seen, Bwakaw is my close #1 while it's a tie between The Animals and Ang Nawawala. I can't pick. Both of them weren't that.. nevermind.