This is part two of my posts about the Bench fashion shows I went to during Philippine Fashion Week Holiday 2012 last month. The first part, Michael Cinco's show, is posted
After Michael Cinco's show, my friend and I hurriedly went to the queue outside for Rajo Laurel's show.. The line was long, too, and people were so eager to get in as well. As soon as we got inside, I got the feeling that this is the opposite of the previous presentation that I just witnessed. The room was dark, and crazy, fancy party lights were everywhere.. it's definite that this show is not your usual fashion show..
Look at what we got ourselves into this time..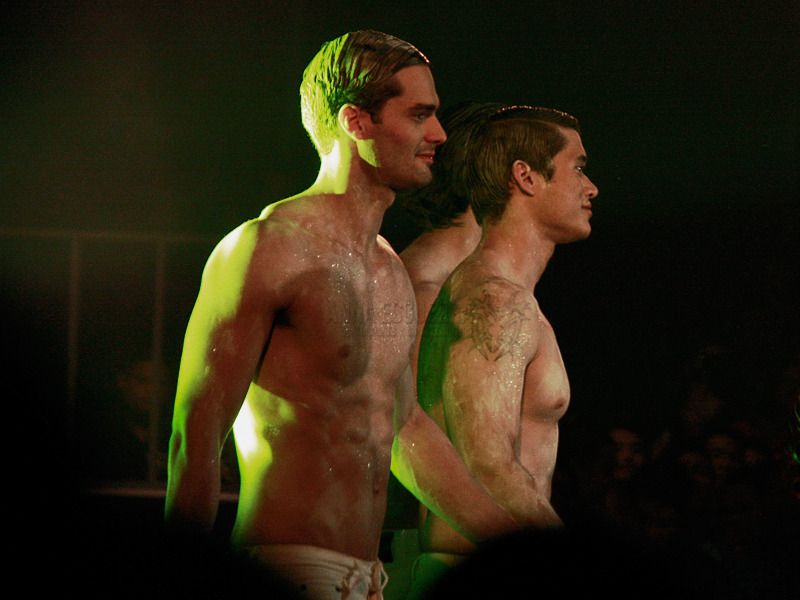 Apparently, the show doubles as a celebration for the well-known fashion designer, Rajo Laurel, because a) it's his birthday, b) the scents line (Rajo Uno and Rajo Dos) and creating a denim line for Bench is one of his dreams to achieve in his career. People were dancing and cheering, screaming for joy and celebrating with him. Words are not enough to describe this event but it was surely a big, BIG party for everyone.
Here I present you photos for your viewing pleasure~! Sorry, the photos I took weren't as many as the ones I took from the previous one. I was positioned at the back during this show, lol. Disadvantages of arriving and queuing late.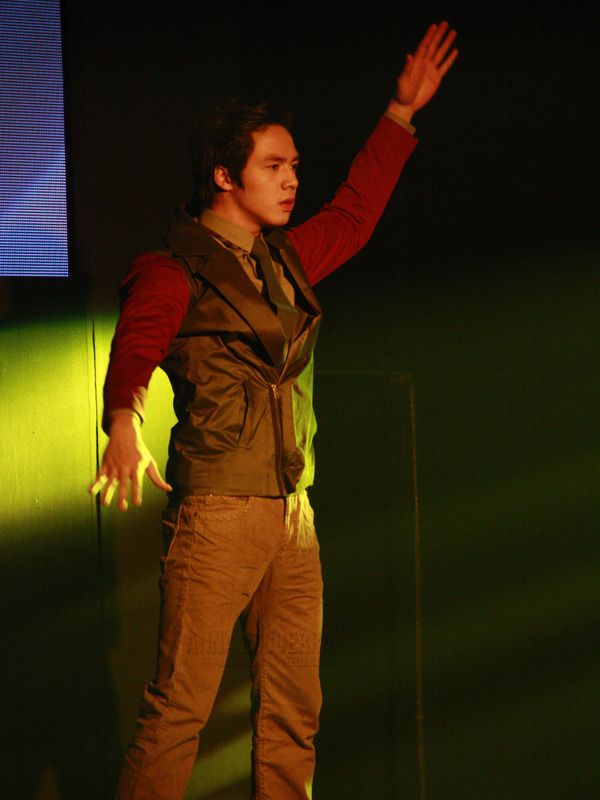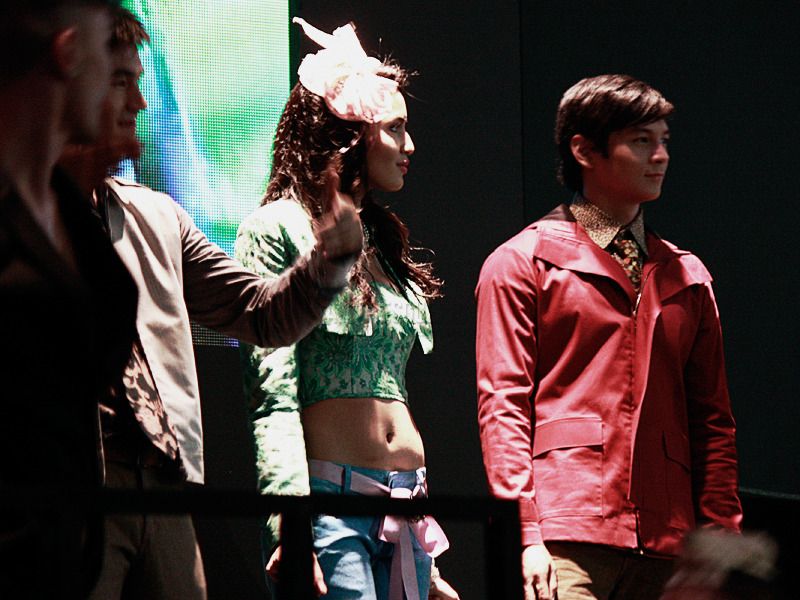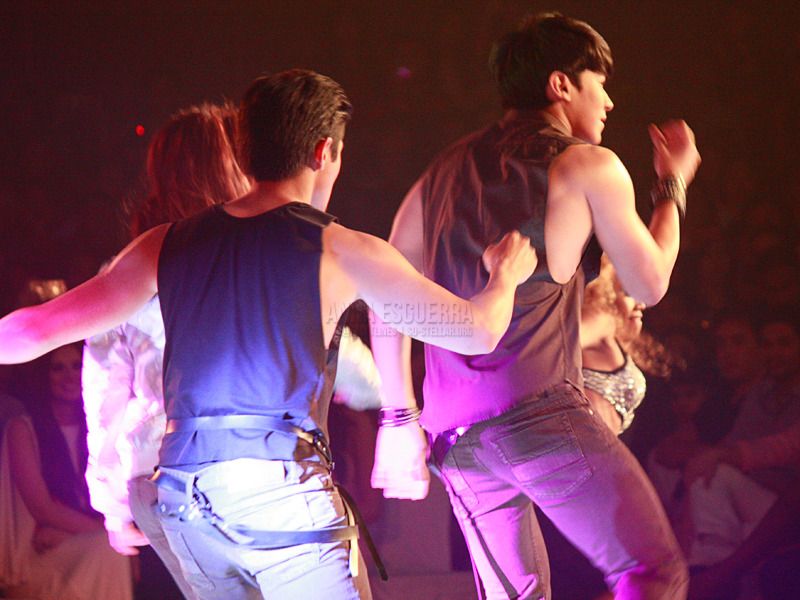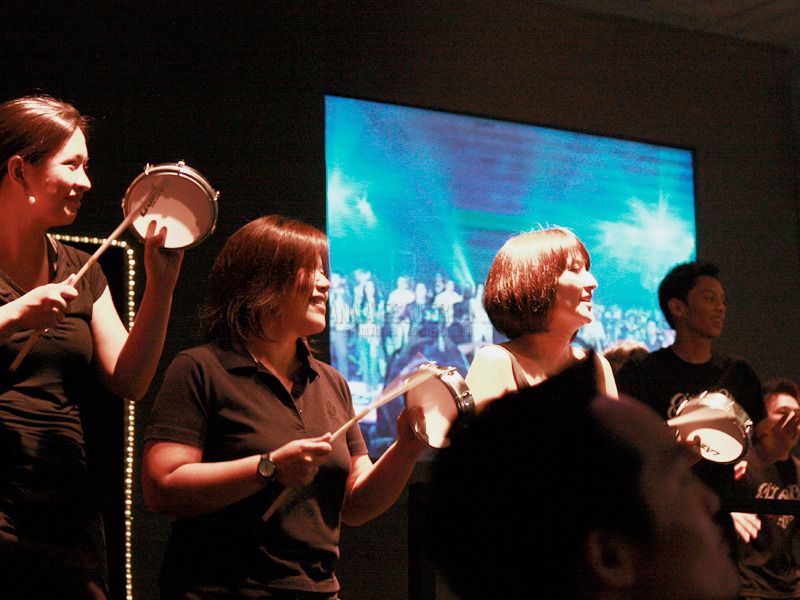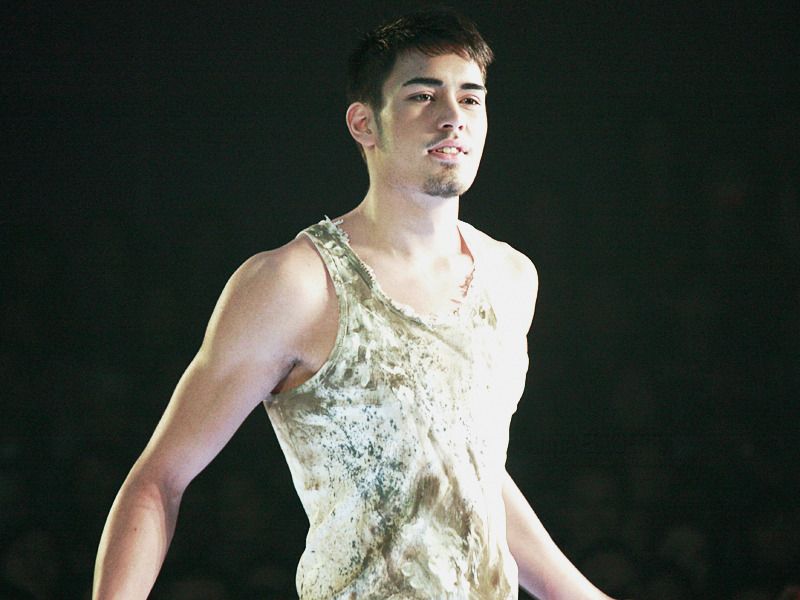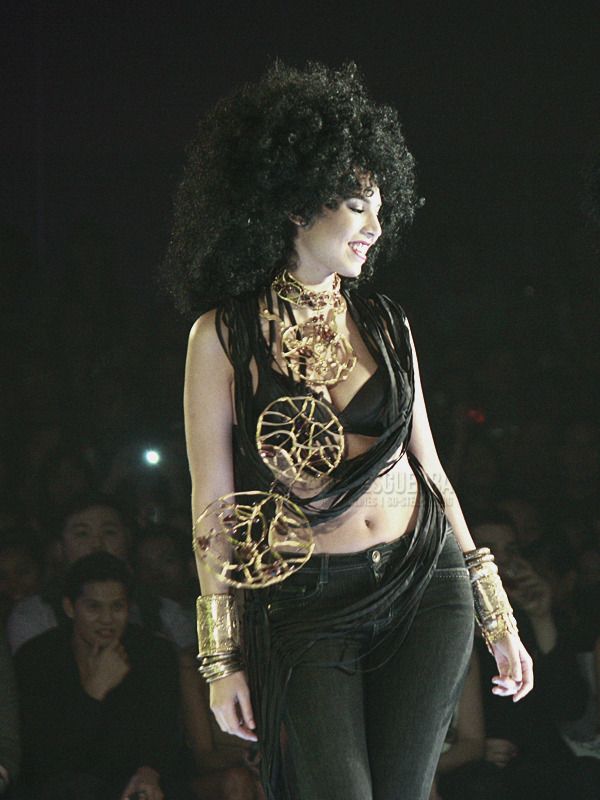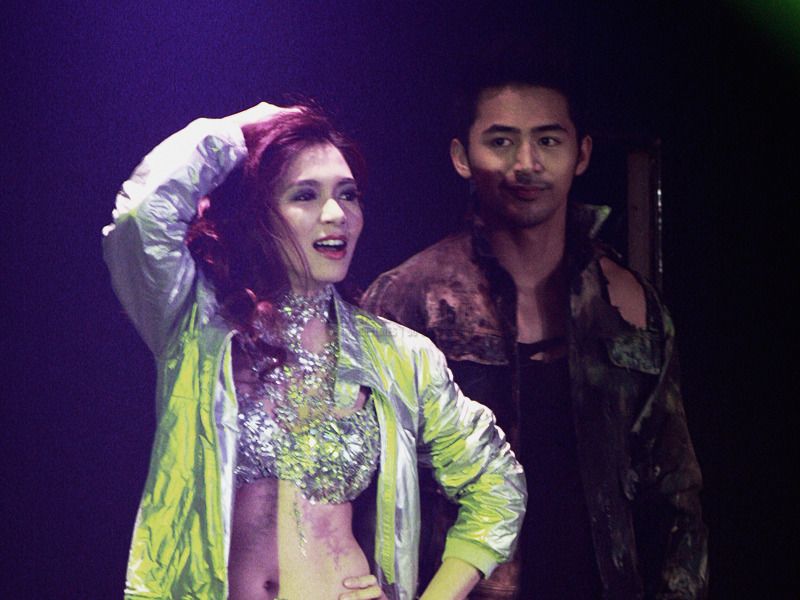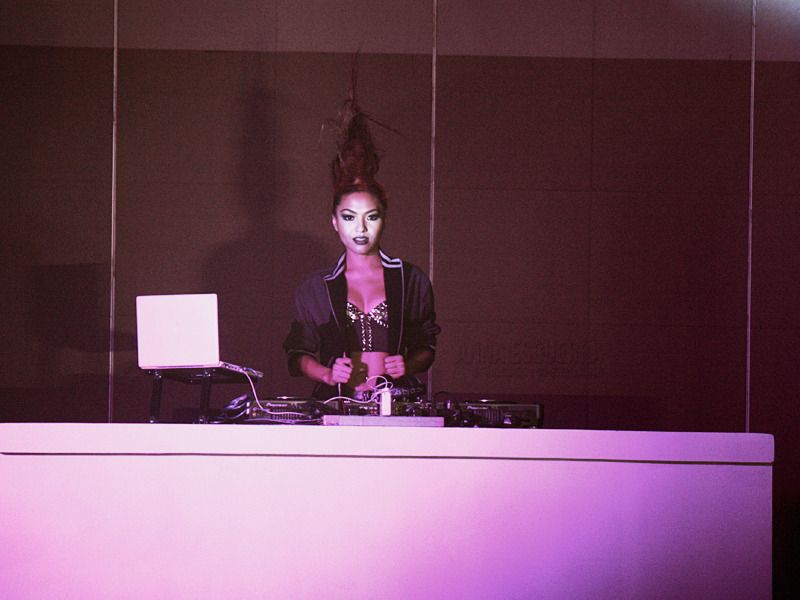 I almost forgot to mention, that aside from the fashion walk presenting the Bench/Rajo OJ line, the guys and gals from UP Dance Squad, Philippine All Stars, G Force, CCP Bobcats had something prepared to show to the audience. CCP Bobcats and UP Pepsquad had a showdown!
I was thrilled to find out that Enchong was a part of this production and more than anything, I was waiting for his performance. A little disappointed that his time on stage was only for a short time and for the rest of the prod, he was at the back chilling like a (hot) villain. :)) Oh well, maybe next time I will see him in a badass suit or something.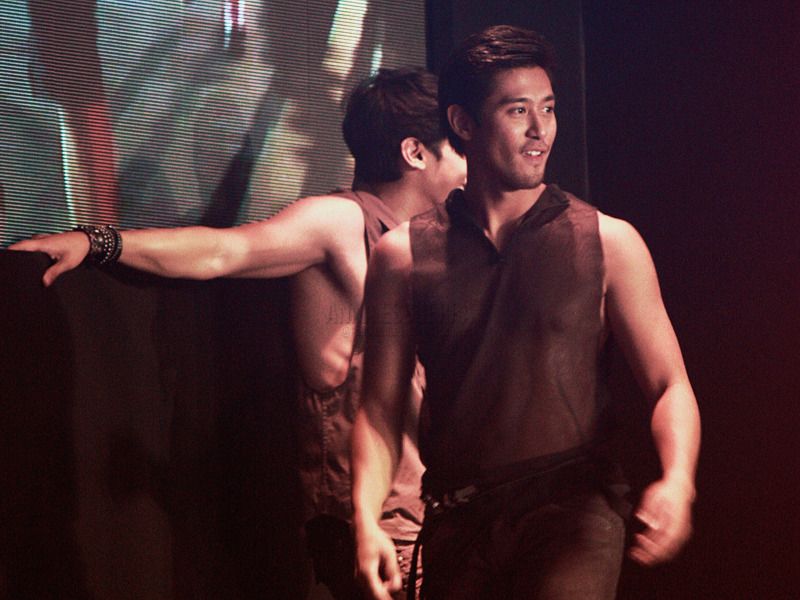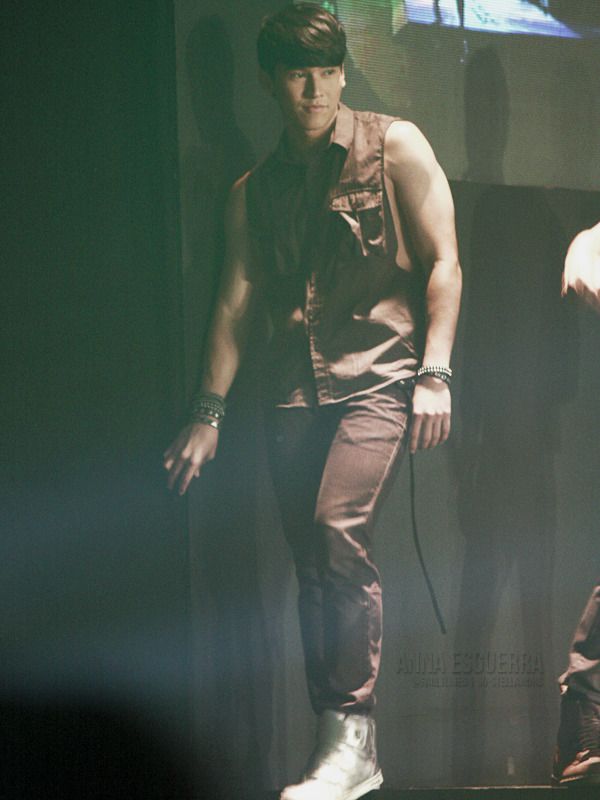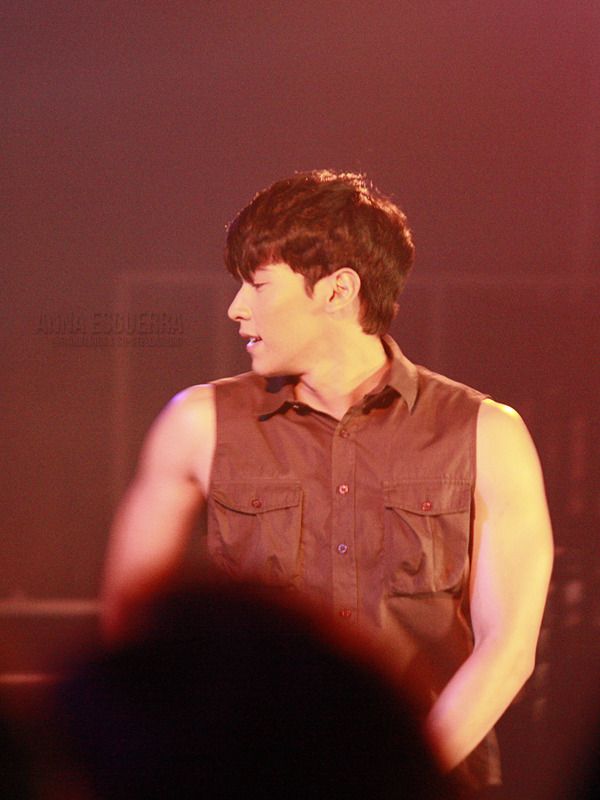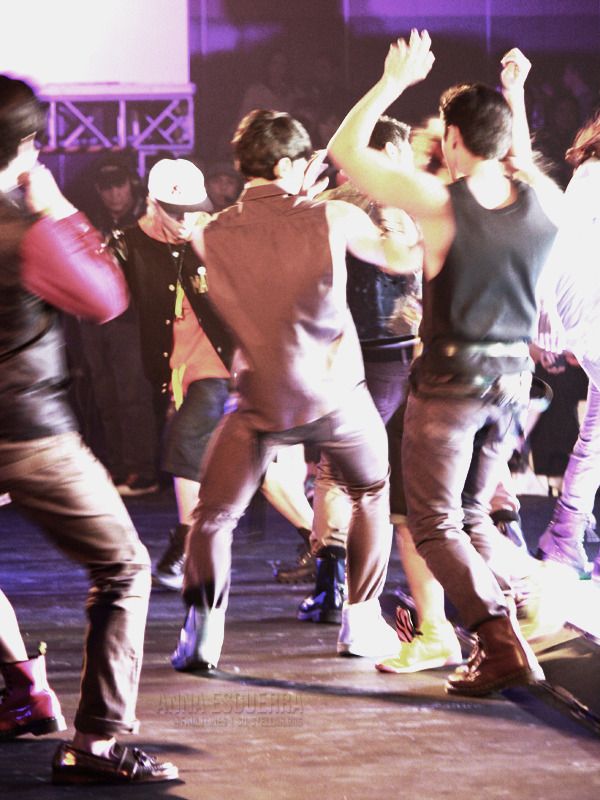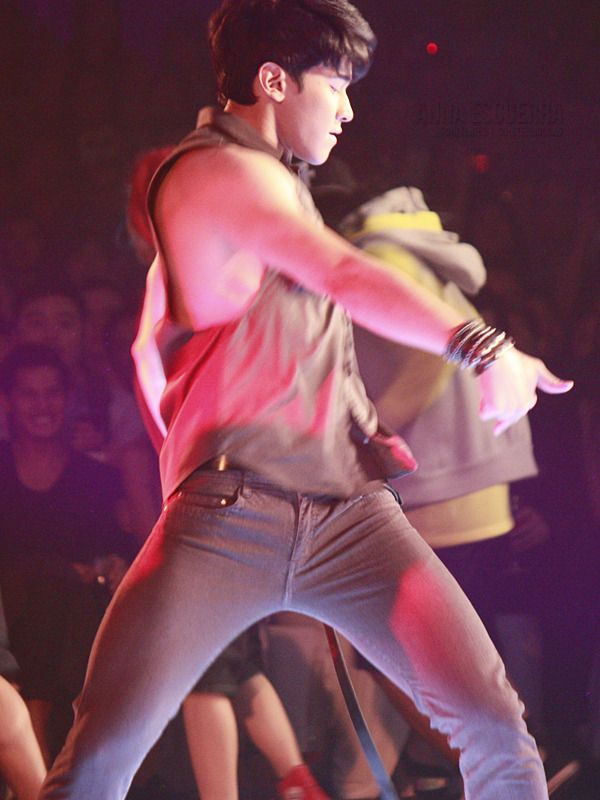 Towards the end of the show, Rajo came out to say a few words about his creation and say his thanks to Ben Chan and co., and lastly.. to teach friends and the audience a new dance, aptly called "Rajo Uno, Rajo Dos" dance. Models from the previous show, Allison Harvard and Dominique Reighard , were spotted in the front row along with Ben Chan and other celebs. And yes, they willingly participated to doing the Rajo dance shortly after he introduced it. 😀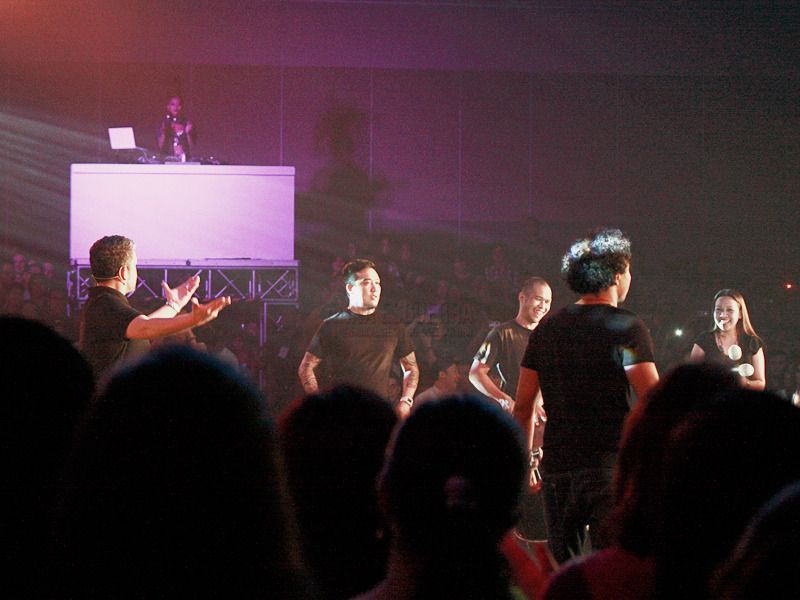 Congrats for the successful show, Rajo! Belated happy birthday to you, as well. 🙂
If you weren't able to watch the show up close and personal on that day, you can now watch it here, uploaded online by BenchTV for your convenience. 😉 Enjoy!