Hello, hello!
My apologies, again, for being MIA here but I do have a good reason. Last week, I was abducted by aliens and they flew me to Singapore for a three-day stay and gave me enough time to watch a concert, go to a few tourist-friendly places and enjoy their food and lastly, take photos in between those activities.

My attempt at creating a panoramic sweep photo on my camera
Well, no, of course I wasn't abducted by aliens… they don't exist! =)) I did, however, flew to SG but I was with a friend. To sum our trip: We basically LOL'd around Singapore. We got lost, had our funny moments, acted like shameless tourists, went places.
I think that country will always be a place for me to visit with friends instead of with family members. This was my 2nd time in the country and like the first time, I went there with friends from school. I doubt I'll be going there again with family.
During our first day of stay, we first had lunch at TCC in Orchard road. After that, we split up with the group and my friend and I were on our way to the SG Botanical Garden. I blame the advertisement we found on the in-flight magazine of CebuPac for bringing this place to our attention, hahaha. That night, we went to the Marina Bay Sands and had our dinner there. Roamed around the mall and went to find their casino. Our last stop was at Kinokuniya bookstore and twas followed by my sudden death from visual suffocation. Hahaha, I saw too many books I couldn't handle what I saw.
I'll let the photos do the talking!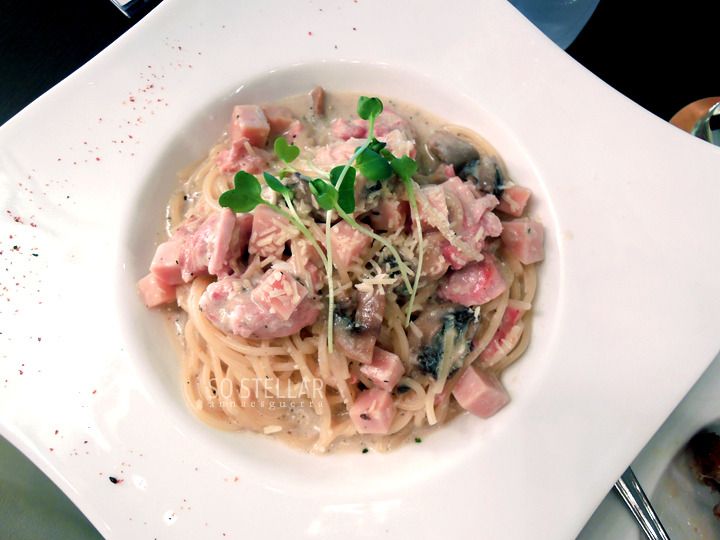 What I had for lunch was a plate of Chicken Mushroom pasta
A plate of hot wings and a hefty serving of spicy sauce, eek.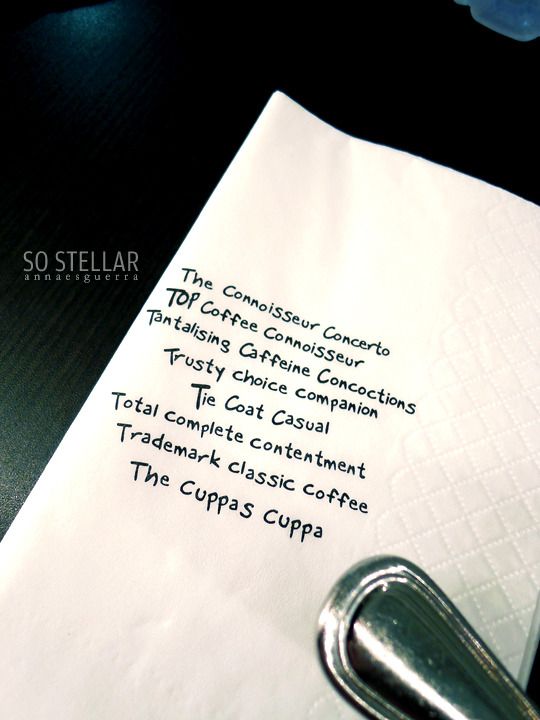 TCC's tissue, lol
After our lunch, my friend's mom and her brother took us to the MRT and we went on our seperate ways. Here we were on our way to the nearest station. We passed by a couple of places and, being a tourist, I couldn't lay off my finger off my camera's shutter button. Snap here, snap there, stand for five seconds, take a shot, walk for two minutes, stop and do the same thing over again.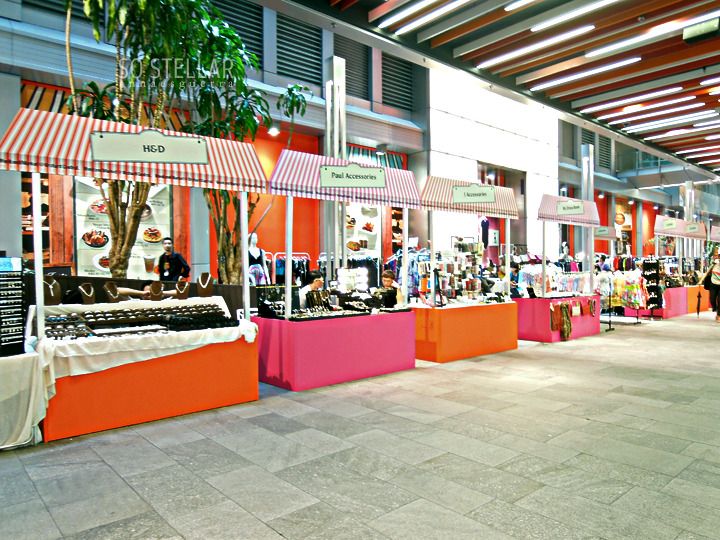 The stalls looked so cute that I just had to stop and take a photo of it!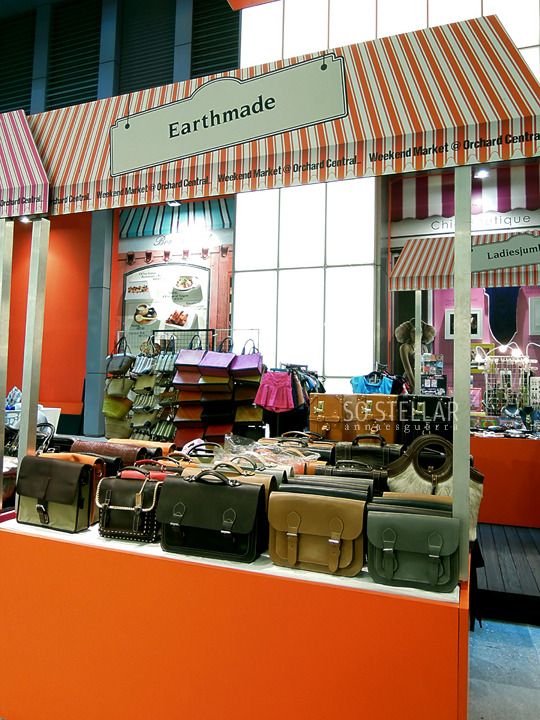 Satchel takeover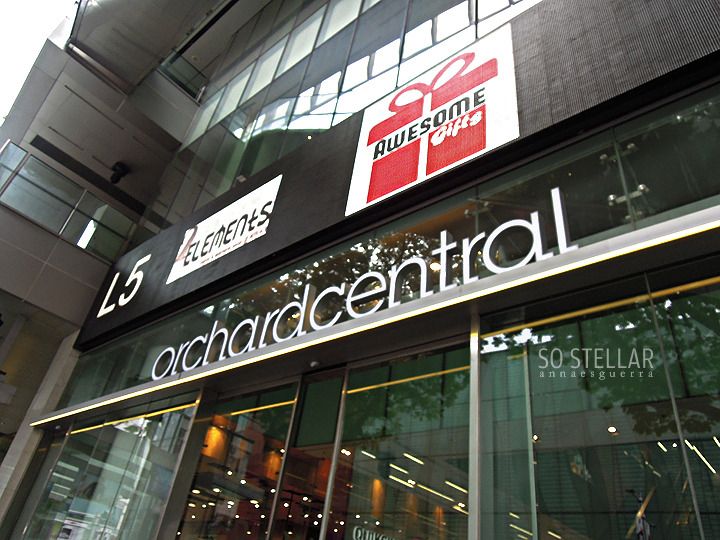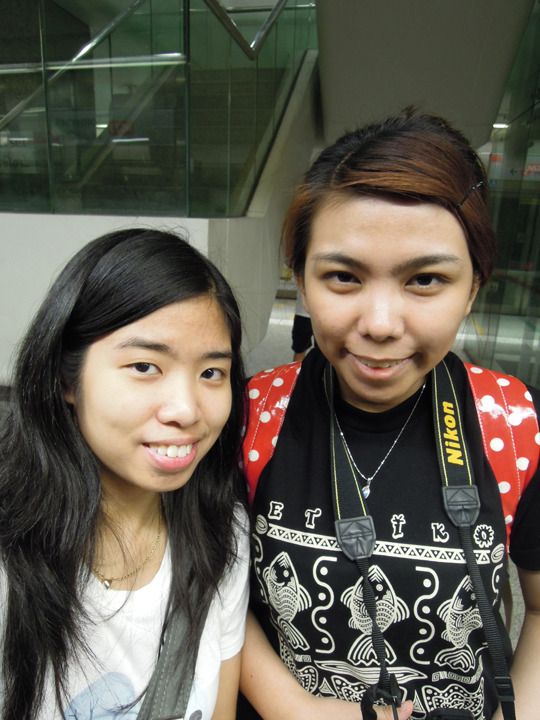 Before boarding the train heehee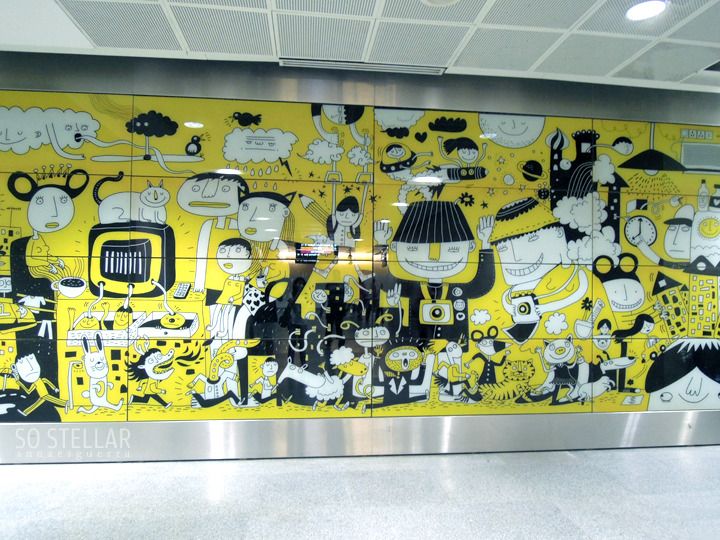 Pretty graffiti art we saw on our way to the 2nd (transfer) train. Why we can't have something like this here?!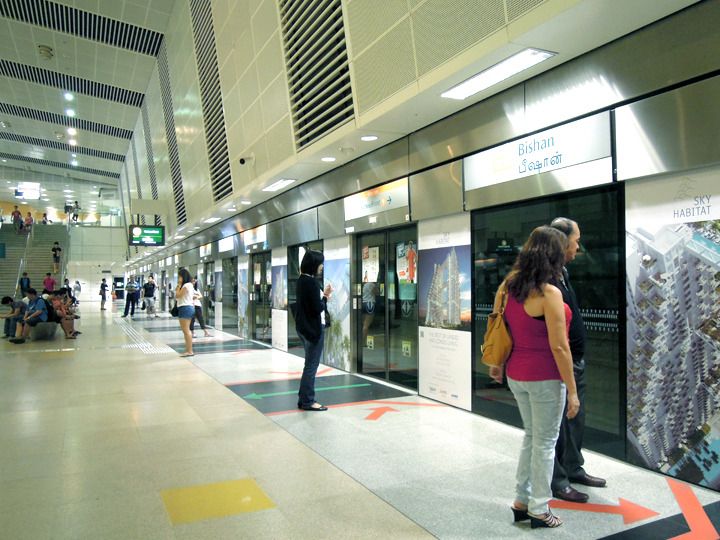 While waiting for the train that will take us to SG Botanical Gardens. Look how calm everyone is and there is no panic anywhere here. If only our train system is as disciplined and clean as this one, I won't hesitate to commute everyday. Heck, I might be encouraged to finally start working LOL.
Finally arrived at our stop. It wasn't hard to find the place because it's right there at the exit. Very convenient. 🙂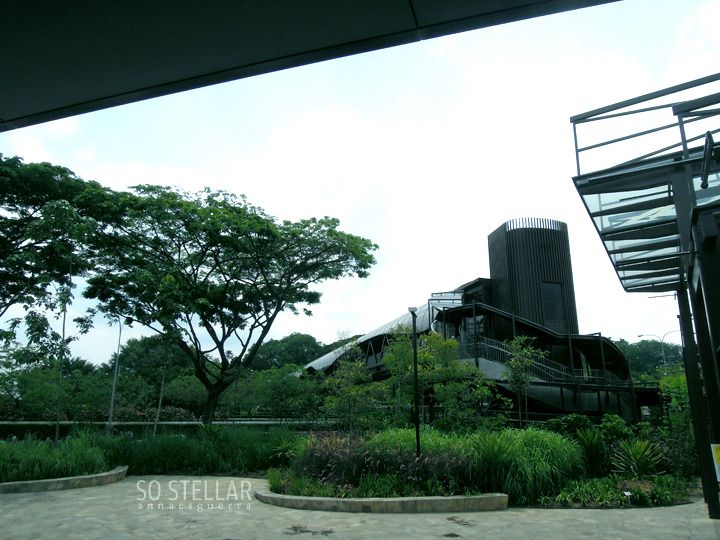 Singapore Botanical Garden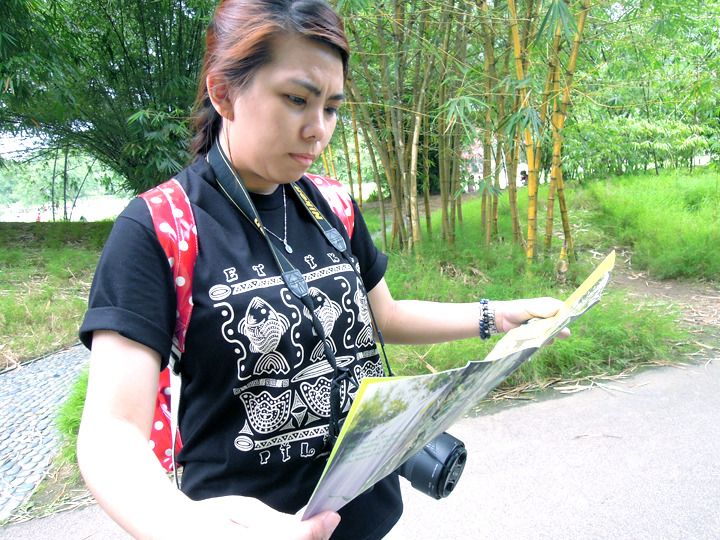 Frustrated tourist :)) (we relied heavily to their maps and guides)
Here's my stupid jumping picture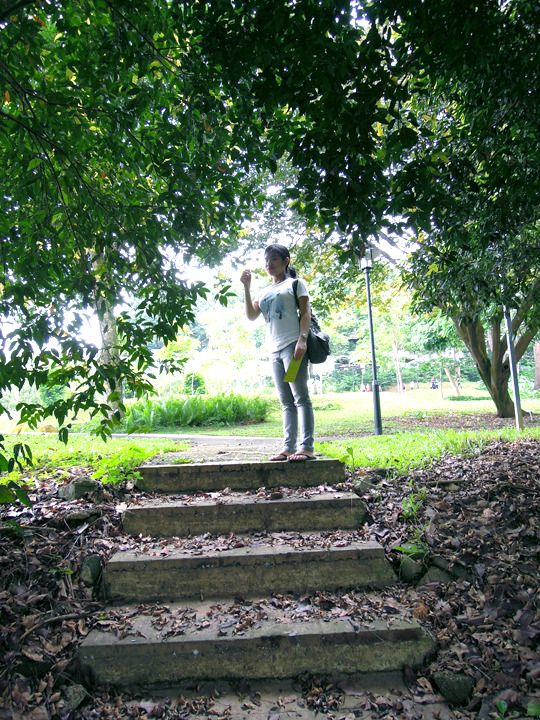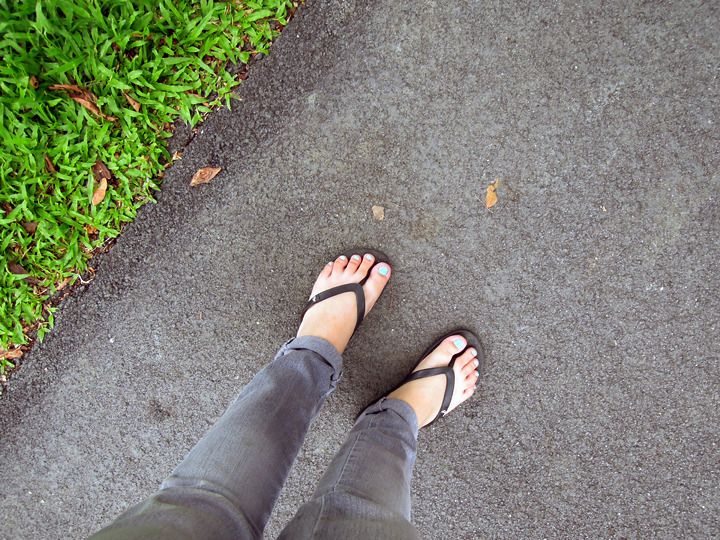 We didn't stay here for a long time because it was so hot. We couldn't even believe that after an hour of walking around, we haven't reached halfway on the locations posted on the map. We were sweating like pigs from walking around and we've only reached the "Healing Garden". Lol how ironic. No, it definitely was not therapeutic!  *I* was crying from frustration cuz a) my bag was heavy, b) hot weather is making me feel sick, c) I couldn't walk far anymore because I'm sooo tired. =)) Just kidding, I didn't cry. But I really wanted to leave already hahaha. I didn't get to take much photos either because I was holding my umbrella. PS: We also got lost and had to take a looong walk back so we can get to the taxi station which is at the other entrance. That's only when we realized that we did not enter in the main entrance of the park!
That night, we had our dinner at Kudeta restaurant in the Marina Bay Sands. Since we were too early and the restaurant was not open for entertaining reservations, we took pictures around the balcony area which serves as a tourist spot too. :))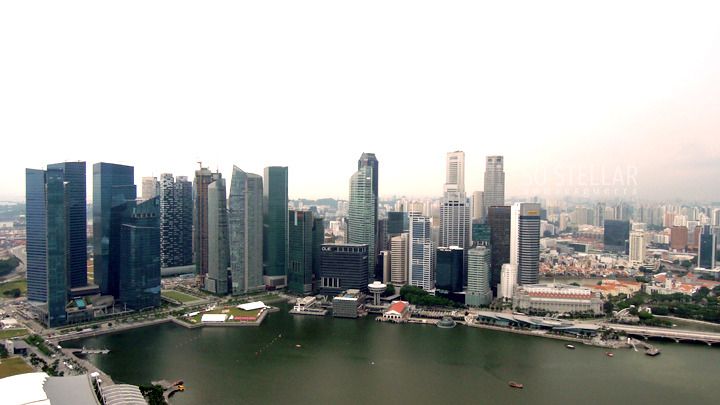 View from the Marina Bay Sands rooftop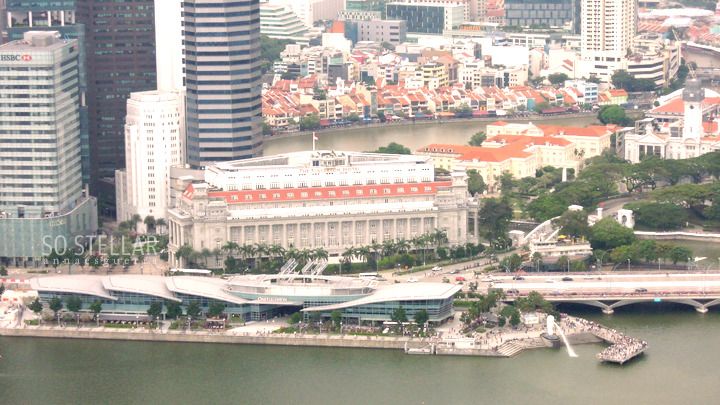 Fullerton Hotel and Merlion Park (which, oddly, looks tiny from here)
I remember two years ago when I was just looking at this hotel from afar (Merlion Park to be exact) and telling myself how it would be so AWESOME if I were there, on top, standing like a king. Hahahahha. Who knew that I'd be on top of that very building, two years later?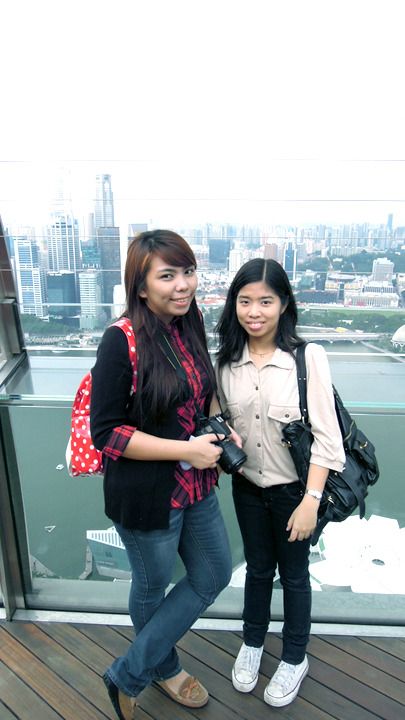 This is the best that I can do for trying to dress up for a fine dining restaurant that requires their customers to dress.. properly and not lazily. :))
It started to rain a few minutes after we got inside Kudeta restaurant. Whew, glad we got inside before it rained! The staff were mostly Filipinos and we were relieved because we could order and comfortably ask them questions in Tagalog if, for example, there's a dish we're not sure of and ask them personally what it contains lol. They were nice and accommodating, overall we were pleased with the service and food. I love the crispy crabs the most. 🙂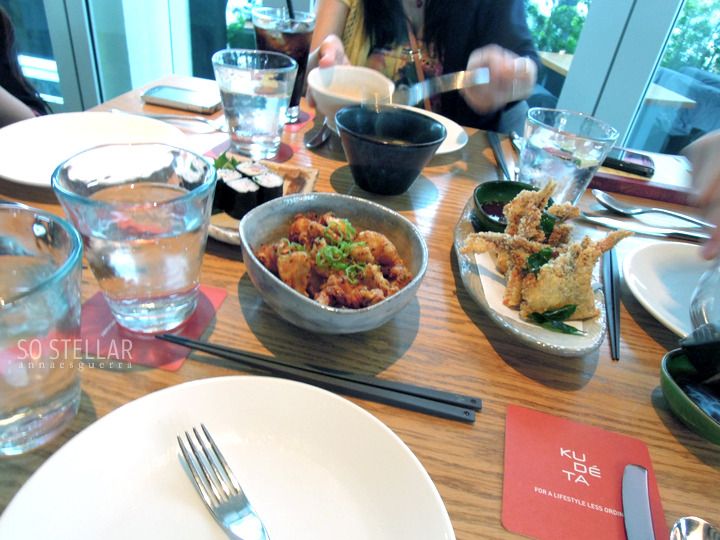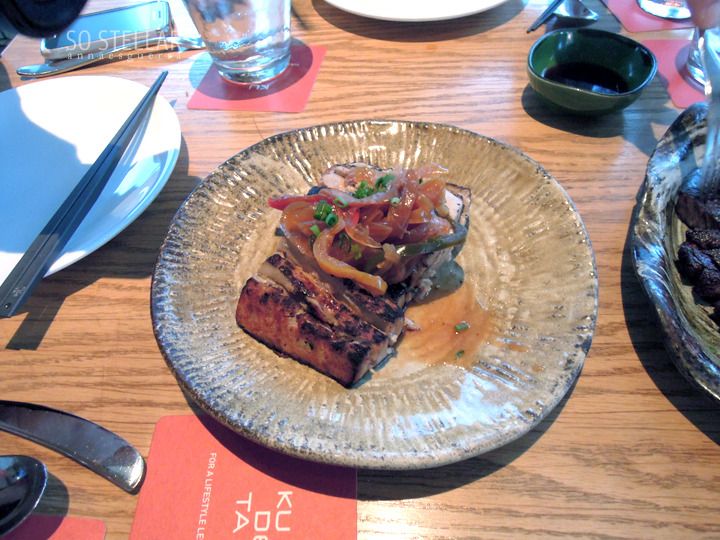 Fish steak for me, but anyone is welcome to jump in and take a bite. Yes the plate does look like it's paper but it's ceramic.
We also roamed around the mall located at the lower floor. If I'm not mistaken, this is the Marina Bay Sands Link mall? I don't really know where we were at this point, but I never stopped shooting hahaha. I think we went here to look for their Casino just for the sake of seeing it. We didn't go in cuz our friends didn't bring their passports with them. I think it's a requirement to get inside.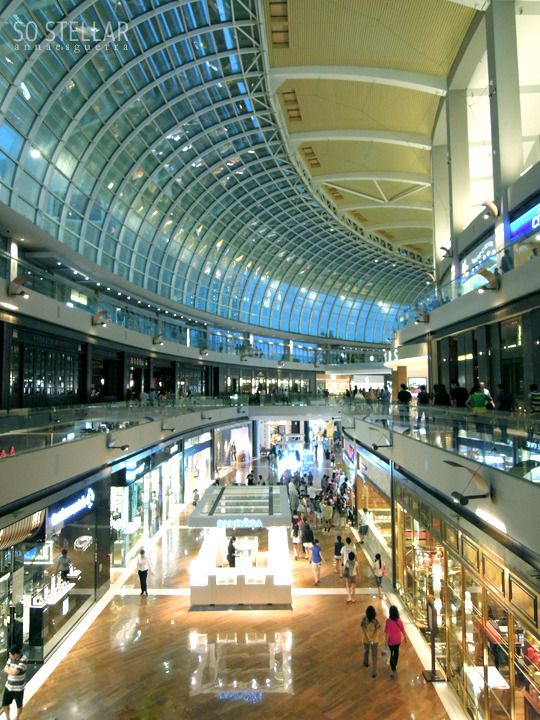 Love this shot!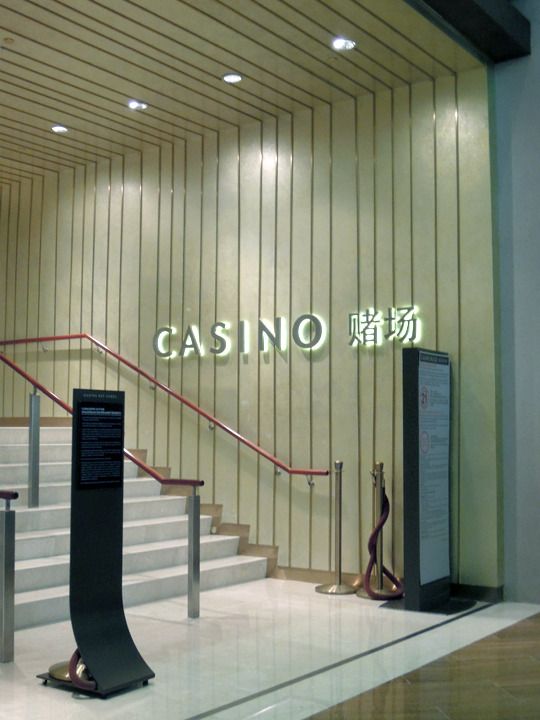 Found the casino!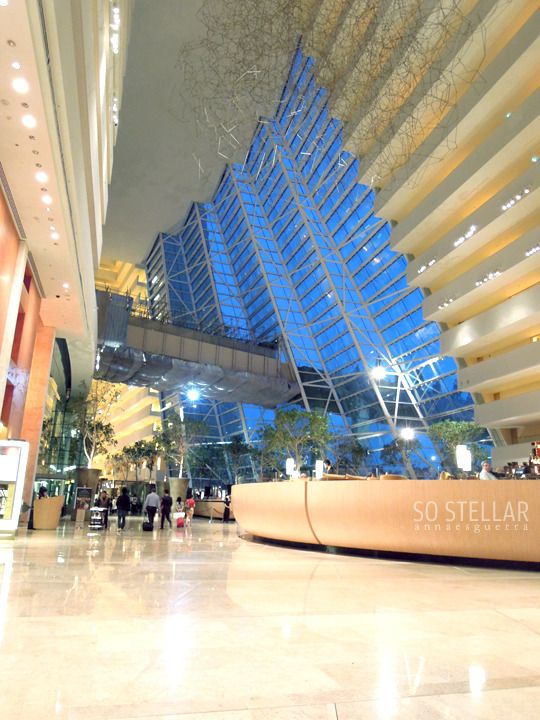 Lovely interior design of the ground floor of Marina Bay Sands building
Our very last stop for the day is Kinokuniya bookstore. Again, we were left here while our companions went elsewhere to do their own shopping. :)) I wanted to faint because there were TOO MANY books that I was seeing with my own two eyes and I did not know where to start. I mean, mentally I had a list. Before going here I made a list of books that I wanted to buy.. but that became useless because I couldn't find anything that I wanted to buy when I got there. If you wanna know how big it is.. imagine NBS' Mall of Asia Branch. Got it? Now, imagine there's three of those.. that's how big this bookstore is.
In the end, I settled with a couple of typography books. I chose the books that I'm sure are not available here. Hay, I really wanted to go back here. Now I wish I had hoarded backissues of design magazines instead like what my classmate college does when he goes out of the country.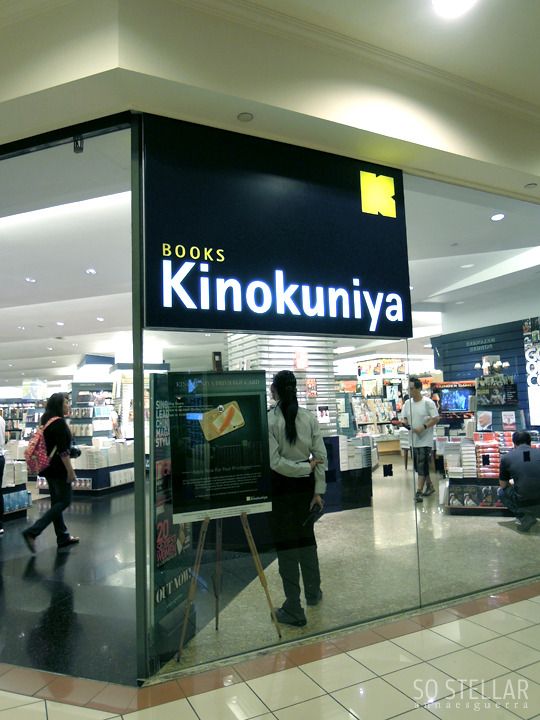 Day 2 entry coming up in a few days! 🙂