While I was sorting out my files today, I came across a folder containing photos from the night of Wolfgang's concert at the Metropolitan Theater in Manila last year. I remember that I have many photos from that night but after checking out a couple of them and realizing that they were blurry and horrible (to my standards), my enthusiasm of sharing them online went to zero.
Looking at these again now, I think they're not that bad. Well, out of the hundreds of photos, here's about 10-20 photos that looked decent. Enjoy! 🙂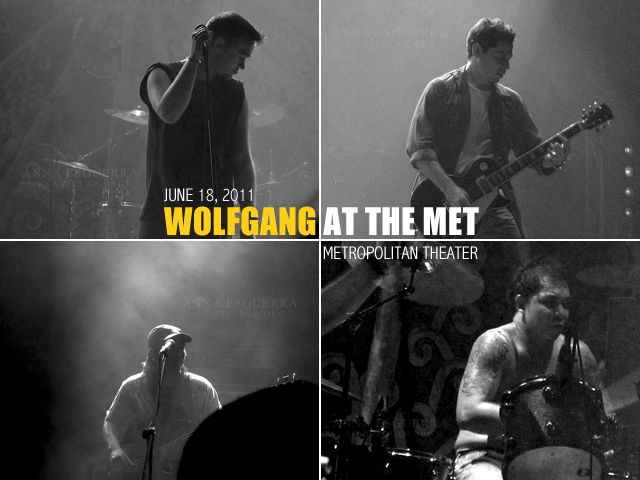 Clockwise from left to right: Basti Artadi (vocals), Manuel Legarda (guitars), Mon Legaspi (Bass), Francis Aquino (drums)
I went with my friend Clarizze to this show. She was more excited to attend this more than me because this would be her first time to watch them live. This would be my 2nd Wolfgang show to date. :)) We met up early around Taft that afternoon though we didn't need to be there early because conveniently the venue is only one jeep away from our school. We even saw some of our classmates that afternoon, they had just finished their game that day.
A little past 7pm, we went to Metropolitan Theater. Main entrance to the theater was still closed and the place was starting to fill up.. check out the crowd atat to go inside and secure their seats. Lol. I wasn't in a hurry to get to our seats since we bought the ones with reserved seats… but we were disappointed because at the 2nd half of the show, the amount of people in front suddenly doubled and we couldn't see the band anymore. We were so confident that we'll have the best view but since that happened.. Ugh. We felt like we were the only ones there who weren't adults, like under their early 20s, if you know what I mean.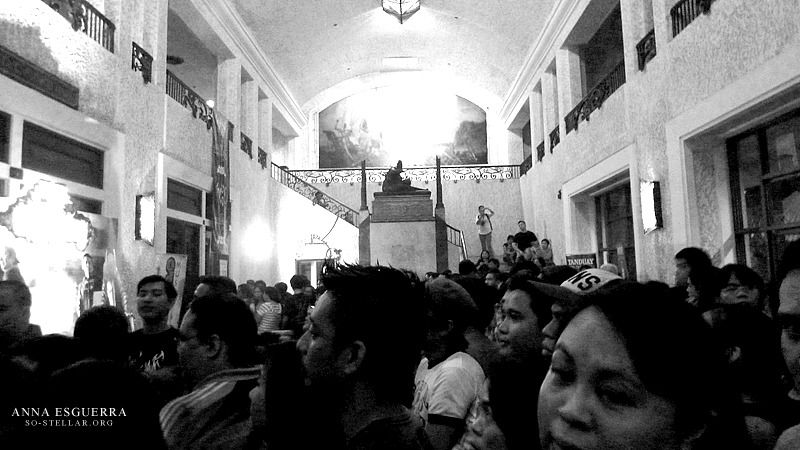 So the show finally starts after 30 minutes or so when the theater was finally full, Wolfgang comes out. Crowd cheers, and somewhere in the crowd, wolves (real ones) can be heard howling, too. Just kidding.. or am I?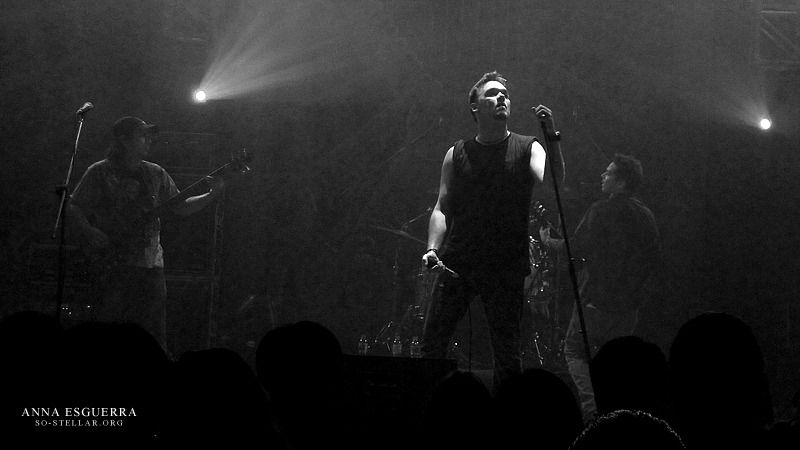 I love Basti Artadi's power stance in these photos.. so manly! Hahaha. Good times.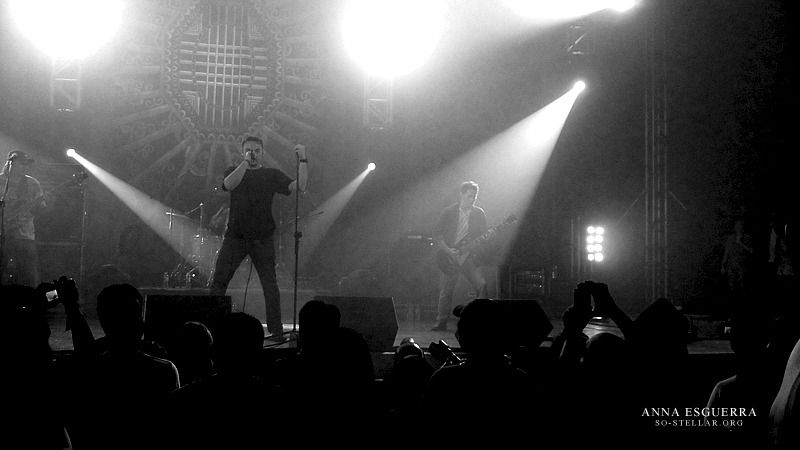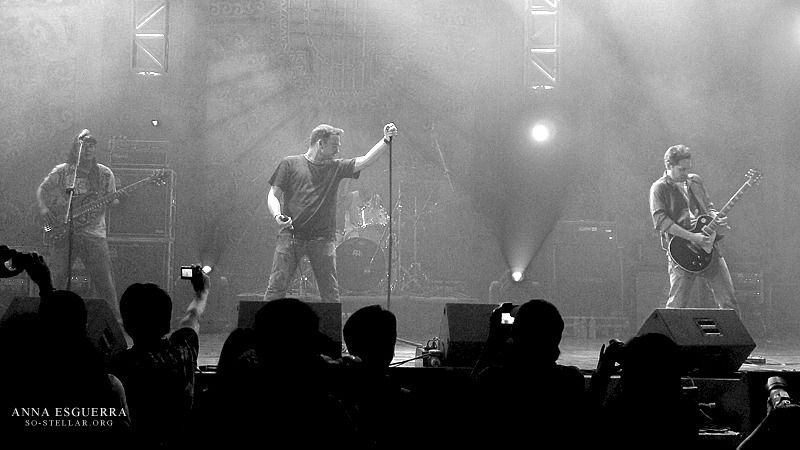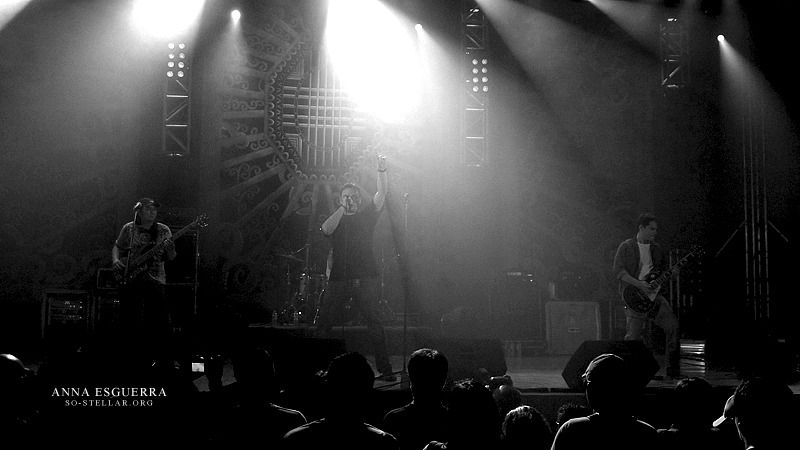 I couldn't get a proper shot of the other members especially Mon Legaspi and Francis Aquino (WG's bassist and drummer, respectively).. cuz uh, people were blocking my way. : I did, however, get decent photos of Basti Artadi and Manuel Legarda. The only decent photos I have of the other two are on the the top of this entry.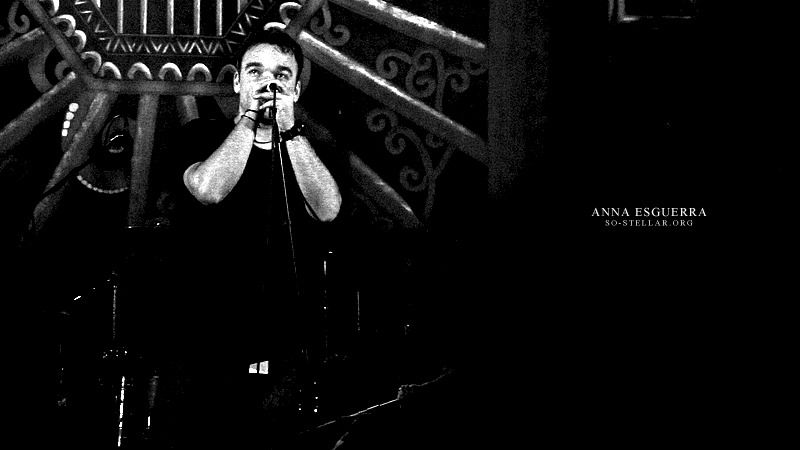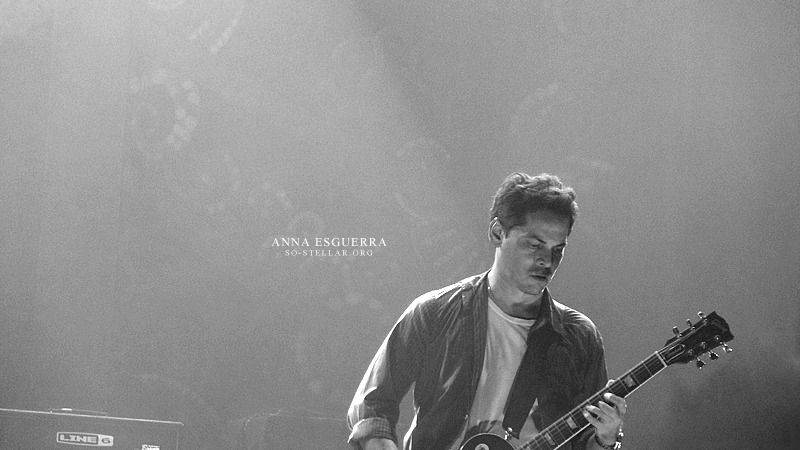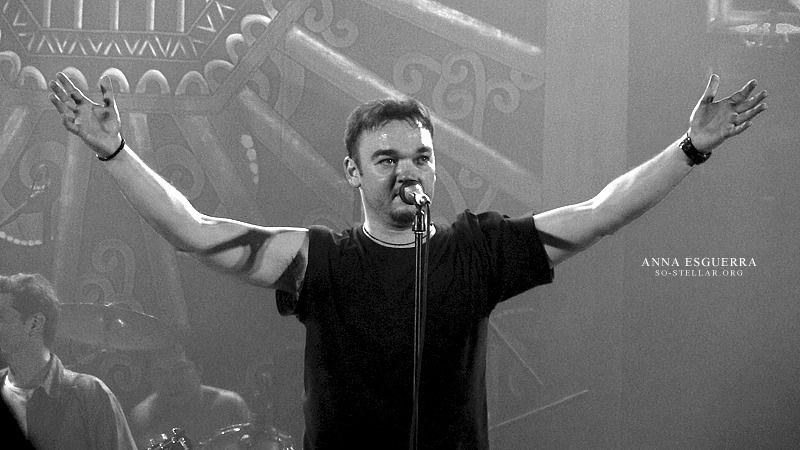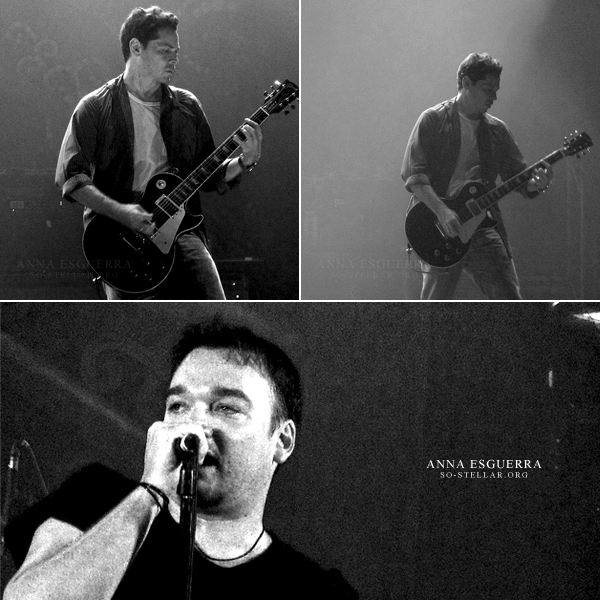 /End of my photospam
Yes I understand that most of these are noisy and too sharp. I think it's appropriate since this band is pure rock and roll (a growling proof that 90s OPM rock, uh metal too?, and music are very much alive up to this generation), and the noisiness of the photos adds up value somehow. Think grunge, hahaha! I intentionally edited them to B/W because the colored versions of these are just.. too generic looking and less artsy. XD This looks better, anyway, don't you think?
Congrats for an awesome show, Wolfgang and Ms. Lizza Nakpil! The concert was held in the Metropolitan Theater in Manila intentionally just so the theater will have a purpose.. to have a reason to have it restored. It's a nice place, very nostalgic, I would hate just to see this go to waste. Big big waste if this place were to be demolished and be replaced with a new, modern looking commercial building. Hats off to Wolfgang and their management for their effort to preserve the art and culture here in our country.