Don't you just hate it that when you're (financially) broke, it's also the time when you're in places where you suddenly find the things that you want to buy like in the mall? I do. I really, really do.
I did some splurging yesterday morning at the mall. 🙁 Armed with less than a thousand pesos and a strict to-do list for my visit there and a mindset that I will not purchase anything except for food. 3 hours later, I came home carrying a shopping bag from the mall's department store.
I suck. I have no self-discipline when it comes to shopping. Heck, I'm saving for a lot of stuff such as a 55-250mm lens, a blu-ray DVD player, books, proper clothes (by that I mean lady clothes, not the usual graphic tshirts that I need to stop wasting my money on). As the months of (still) being unemployed grow longer, the faster my money is starting to be spent on things. 😐
But who can resist these, um, what are these type of shoes called again?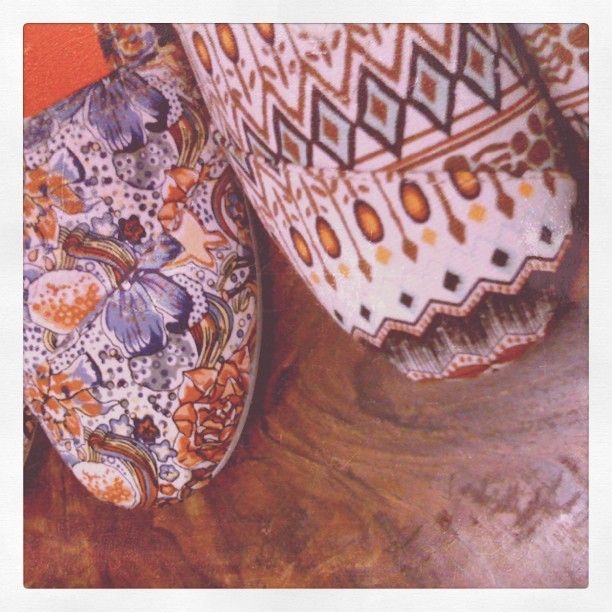 They're so pretty. I passed by the rack where they were displayed on my way out of the department store and I just had to take a second look. The first thing I usually do when I see anything I like is to look at the price tag, and to my surprise it's less than $10! I had just enough money to get two pairs, and here they are!
The one with the orange insole reminds me of koi fishies while the second one screams "hipster, hipster!" to me. Hahaha. They have other designs, mostly florals, which I didn't fancy that much so good thing they have these two!
I call them sack shoes, haha. It resembles the style of Toms shoes (and Sanuk's which really looks more like sacks HAHA), at a very cheap affordable price. IDK, I just refuse to purchase a pair of Toms because the price tag is soooo expensive but the designs range from basic to none. : The only time I've had any interest in them is when Brandon Boyd of Incubus collaborated with them. Of course there's no chance that I can get a pair of those BoydxToms shoes for myself now, as they're probably limited ed. and sold out the moment they went public.
I don't care if they're cheap; I like the print and that's what matters. Oh and for the first time, a pair that's not sneakers, or sandals, or slipons, that actually fit my feet perfectly! I have a handful of pairs of ballet flats here and none of them really last after 1-2 uses because it's just not comfortable enough for me. I get blisters, foot bruises, and it hurts my toes. Heck, if I could dispose of all my ballet flats I would. Save for the one that I've actually used more than twice, that one plain black ballet flats I got for less than PHP 300 last year and used for my business class.
So yeah.. my first ever legit pairs of canvas slip-on (so that's what they call these!) shoes by some local shoe manufacturer here in the Philippines. 😛 Affordable, comfy, pretty designs — what more can I ask for?!
My other impulse buy this week is this camera slingy bag I found from my favorite shop, Izzoshop. I've had my eye on their shop for a long time now because I want to buy a new camera bag for my DSLR. Their bags are also on the affordable side but the big plus is their designs, they're so modern and well-done that the bags don't look like camera bags and scream "steal me!" to other people.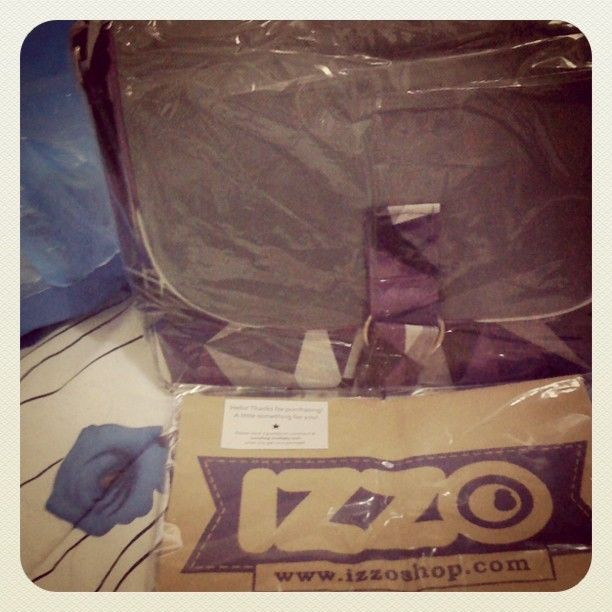 I remember when I used to want one of those professional camera bags so much, now I just find them tacky. Lol. 
The sucky part about their stuff is that they get sold out so fast. I had a hard time deciding which design to get for their camera slingy collection, but in the end I went with this: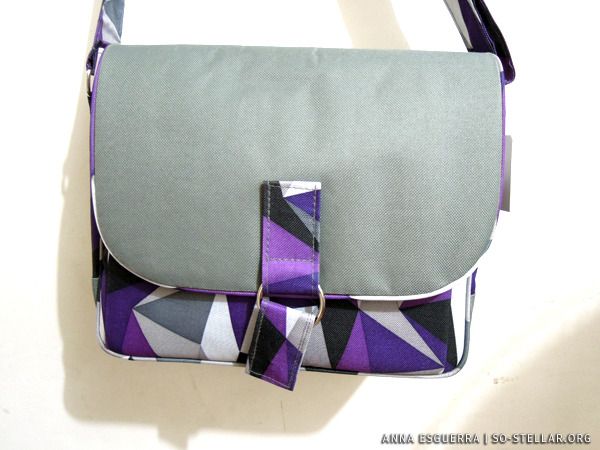 It's not a real camera bag per sé, more of like an everyday bag but you can safely put your camera and not worry whenever you bump to someone because it's padded. 😉 I find it to be quite small compared to my other everyday bag, this grey Cosé shoulder bag I have. Still amuses me that I can put a lot of things in there. Or maybe I just need to learn to light pack now. I've always been the type to put a lot in my bag. Like I have to have a jacket and umbrella everytime I go out. :))
Izzo was so kind to include this nifty freebie, a dustbag for this! 🙂 I say every shop should do this, haha. Also, they have this tag on their bags and another tag stitched inside the bag. IDK, it just makes them so legit and established when online shops do that.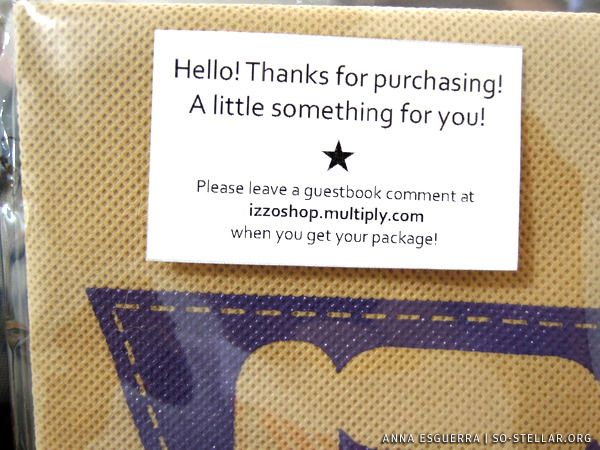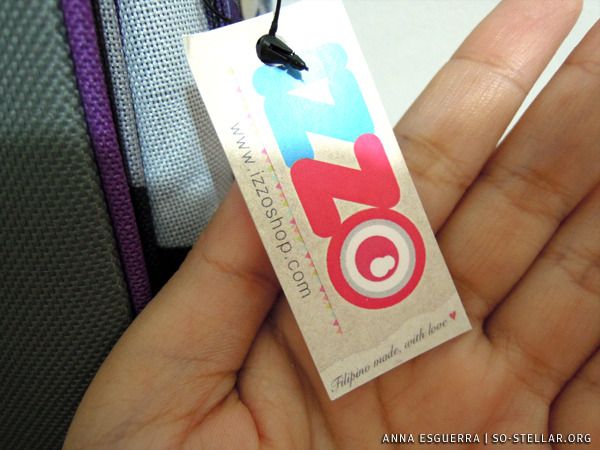 They restocked, but this time a limited ed., their best selling Zebra print camera biggie (the legit looking camera bag but in nice print designs) last week but I wasn't around and only found out about it a week later when it was already sold out. Grr. I'm looking forward to buying from them again and this time a camera bag! I'm sure that I only want to buy from them when it comes to camera bags. 🙂 Would be my third time doing so.
If you would like to know more about Izzoshop and the stuff they have on sale, visit www.izzoshop.com! You'll love them, I promise! 🙂
Here's to trying to lock myself in my room for the rest of the week to "save money". Um, good luck to me?