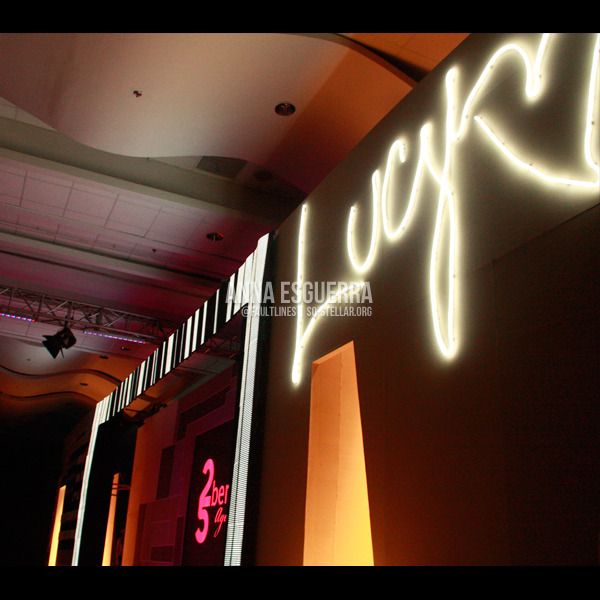 Last Saturday, Bench held a fashion show event-slash-fan conference at the SMX Convention Center (the building just beside SM Mall of Asia) that would feature a new line called OJ Americana which Lucy Hale, the new addition to the growing list of Bench international endorsers, is the ambassador. First was the fashion show featuring these lovely models sporting the new OJ Americana denims and the second part was Lucy Hale coming out to answer questions, interact and have fun with the audience (especially the chosen ones who got a photo-op with her).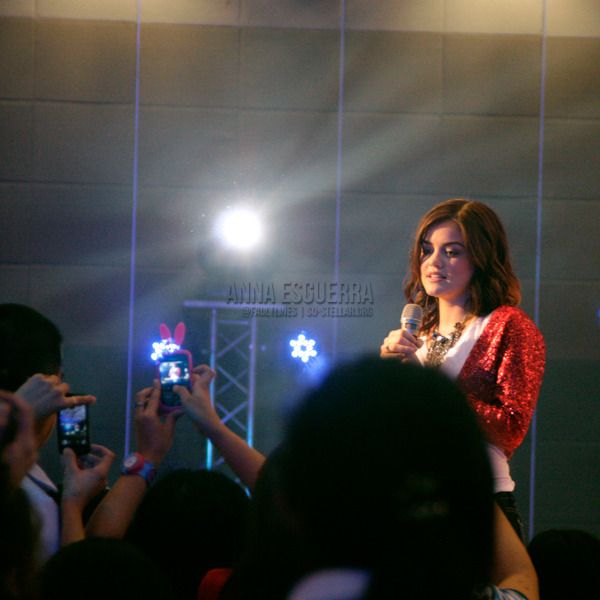 The event was pretty much an invite-only, and most of the audience, if they're not with the media or the VIPs, are the winners from Bench's Twitter or Facebook contests. I got in the event because I was one of the lucky Facebook users whose entry got validated. With me was my schoolmate/blogger friend Cerisse, she got in for winning their Twitter contest. 😉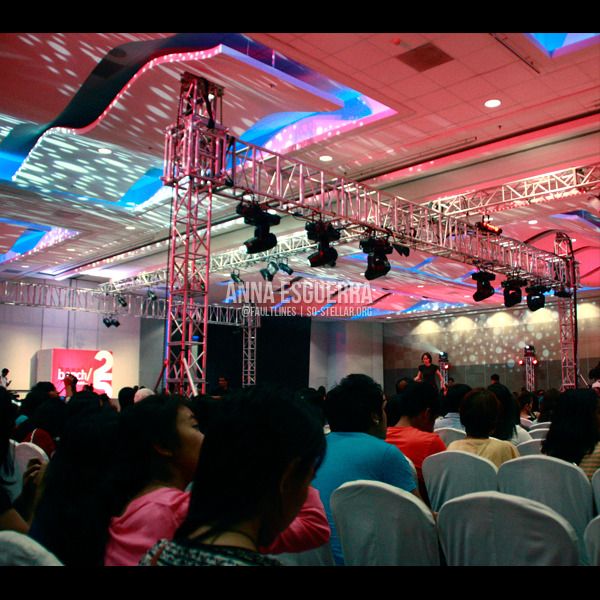 Upon entering the venue, I was expecting to see a massive line, or some kind of riot. Imagine my shock (not really visible when I was there though, haha!) when I saw an empty entrance and very calm people manning the entrance area. By this time, we weren't expecting good seats or view because we're so late; we would probably end up at the very back and not get a clear view of anyone who will come out later. Luckily being in the back is alright because we were closer to the stage, only this was convenient during the fashion show cuz Lucy Hale wouldn't go to our side when she came out. 🙁 No matter! My lens came to the rescue. Thank goodness for my stalker lens, haha! Cerisse's shots were better, though. Hers had better range. 😉
The show started on time, compared to the last Bench event I've been to, anyway. First up was the fashion show for the OJ Americana Collection.. I turned to a happy shutterbug, shooting away whenever the models came out. Here's some of my favorite shots.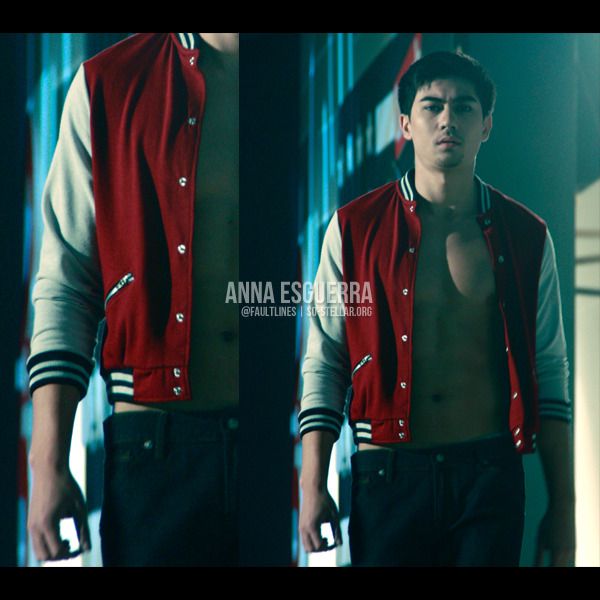 This one's my favoriteeee. Is it me or he's looking directly at my camera? XD =))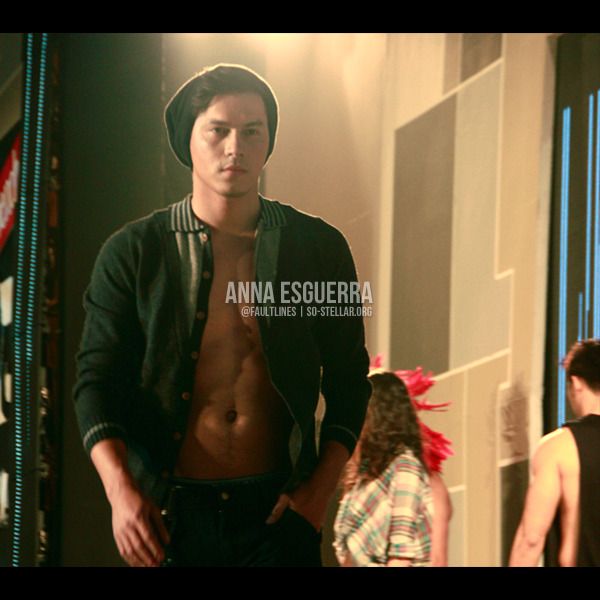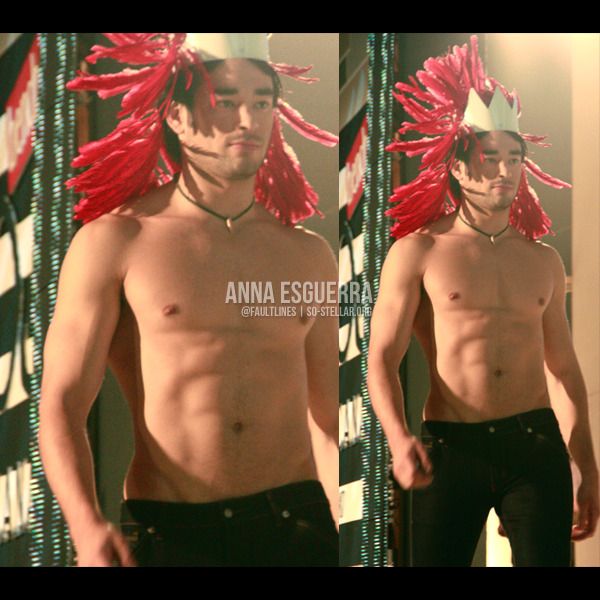 Of course they had to be the male models.. ;))
Lucy Hale finally came out and the crowd went wild, as expected. I didn't bother to go closer to the area where there was a pack of fangirls and boys trying to get a closer glimpse of her. I was perfectly fine in my far spot, thanks. Also, I wasn't too concerned with meeting or getting an autograph from her. I was more than fine with getting pictures of her and being there in the first place was enough for me. 🙂 She's so sweet and hyper in personal.. joking around and really a fun person all around! Suddenly I had thought of these titles for her while I was there:
Pint-sized cutie of Memphis, US
America's Sweetheart
Hahaha, that's because she really is!! Humble, down to earth, yet bubbly and kalog Lucy! I said this before that if I were to shoot her (for a pictorial), it would probably be so fun. That's what I saw on the BTS of her shoot for Bench USA. I love her!!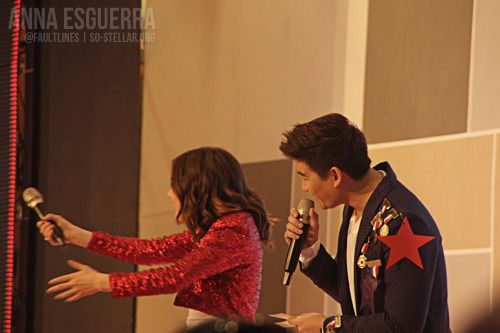 Okay, enough gushing.. I know y'all wanted to see photos. I love how my photos turned out. 🙂 Tim Yap was hosting the event. At the beginning, I heard some familiar names of fashion bloggers being mentioned but I didn't really see them. I was there for Lucy and to take photos. 🙂 Here they are… enjoy!!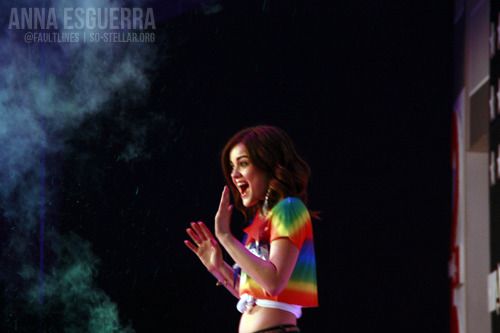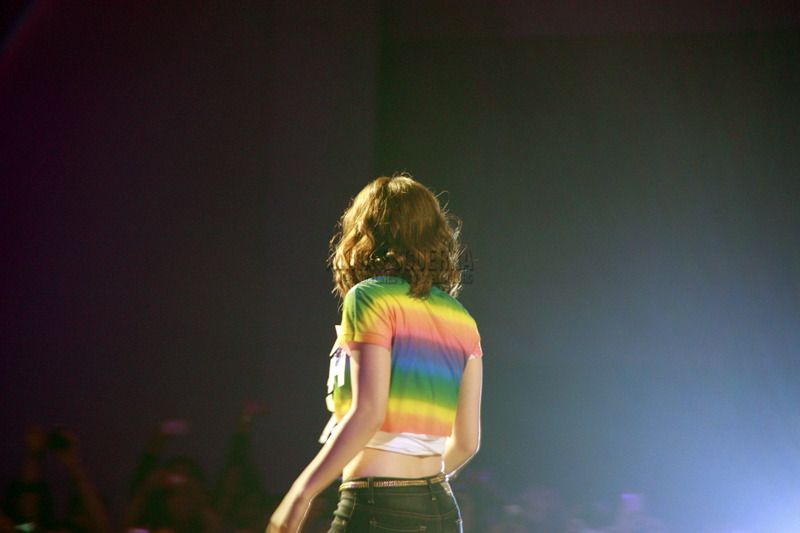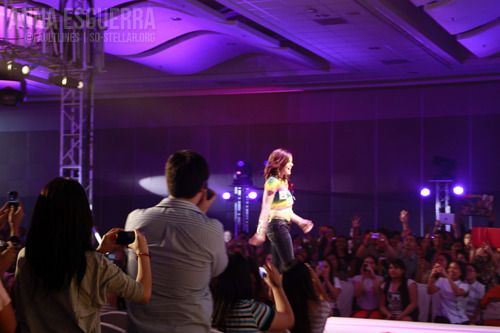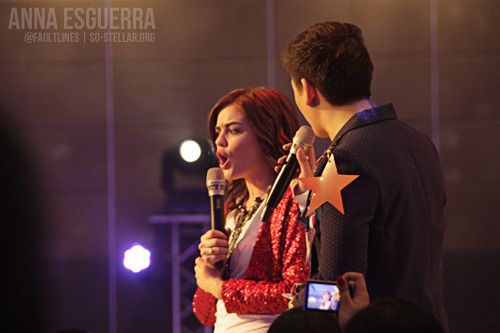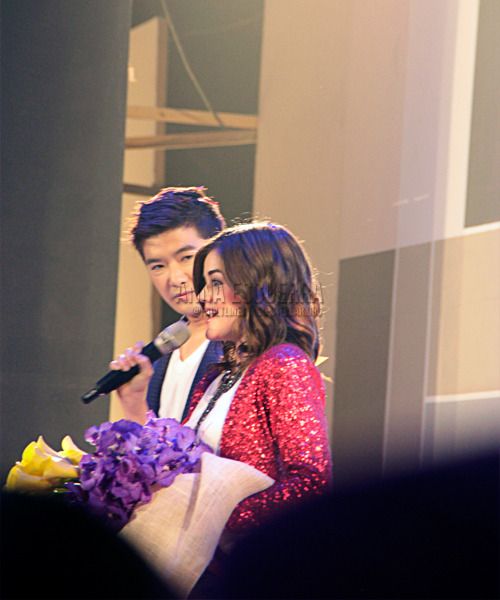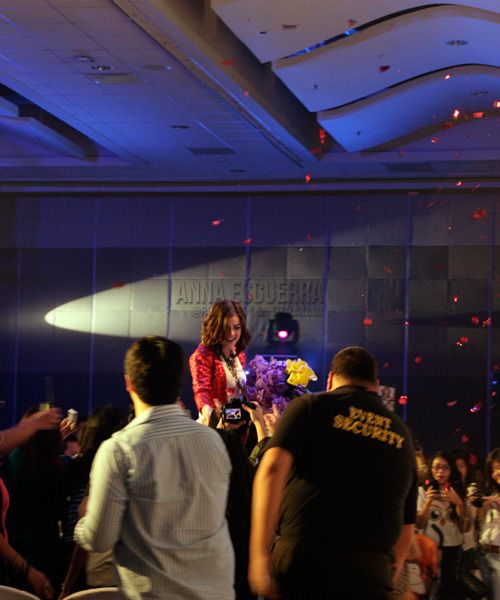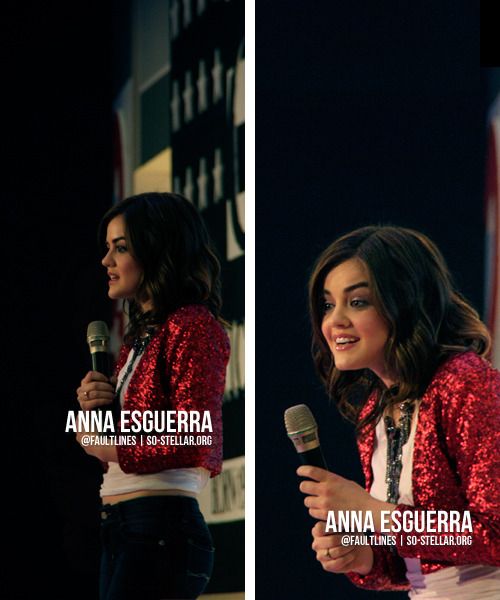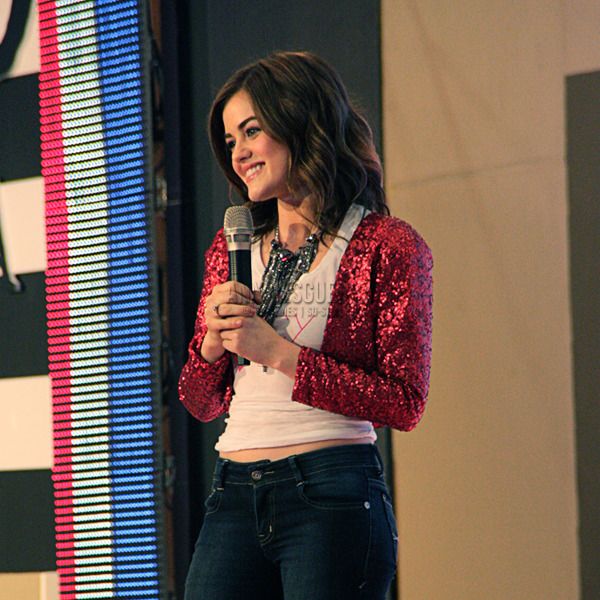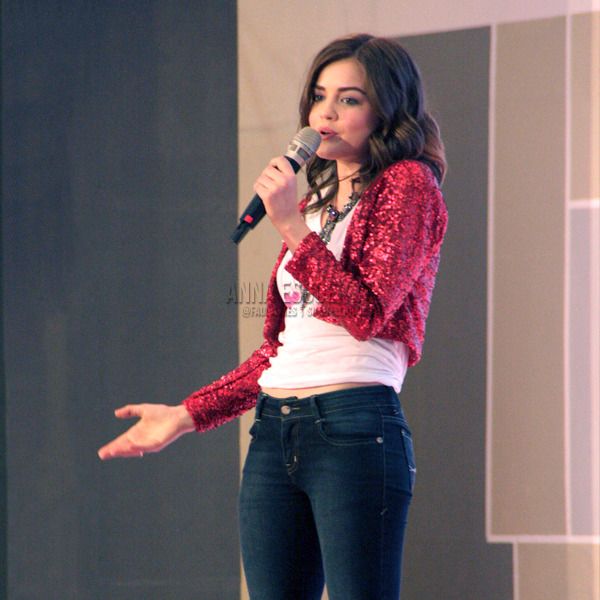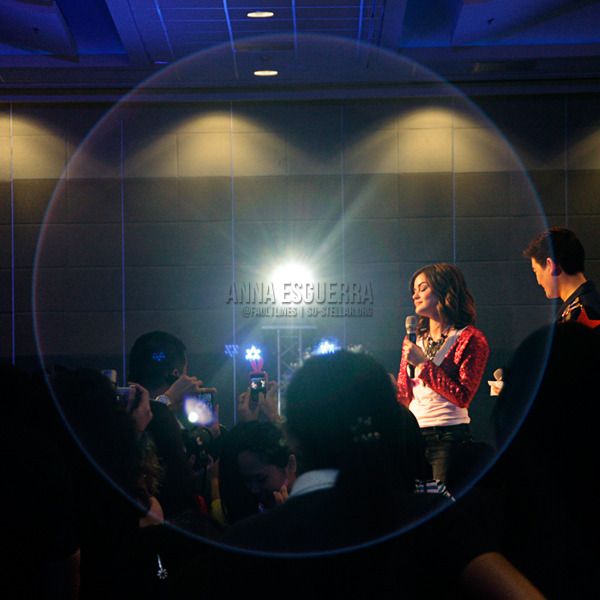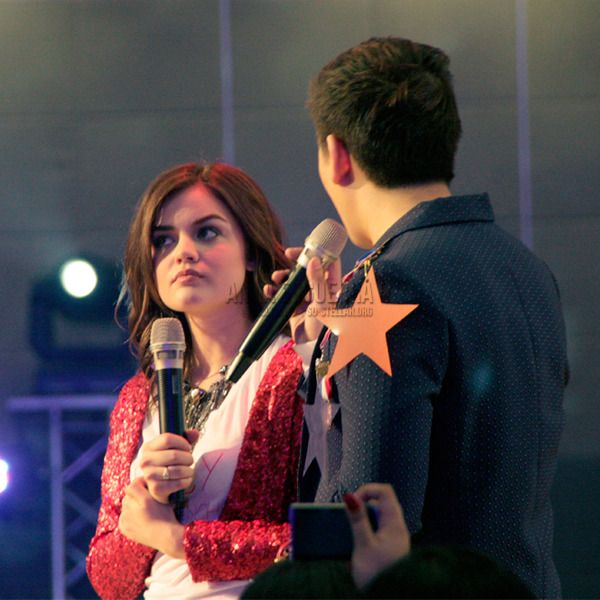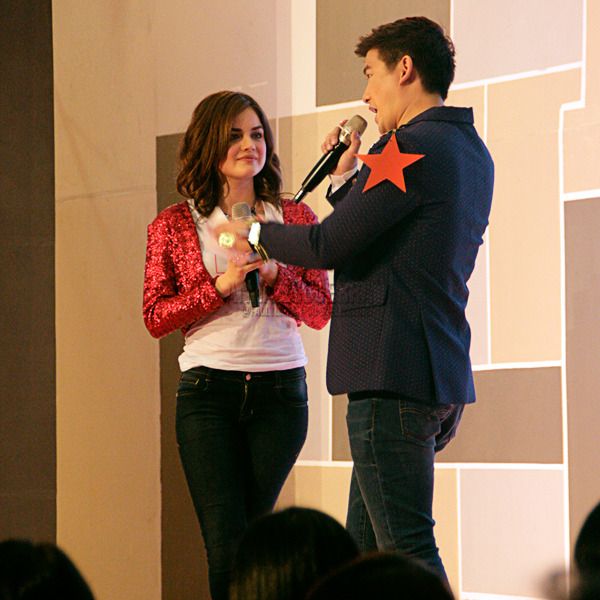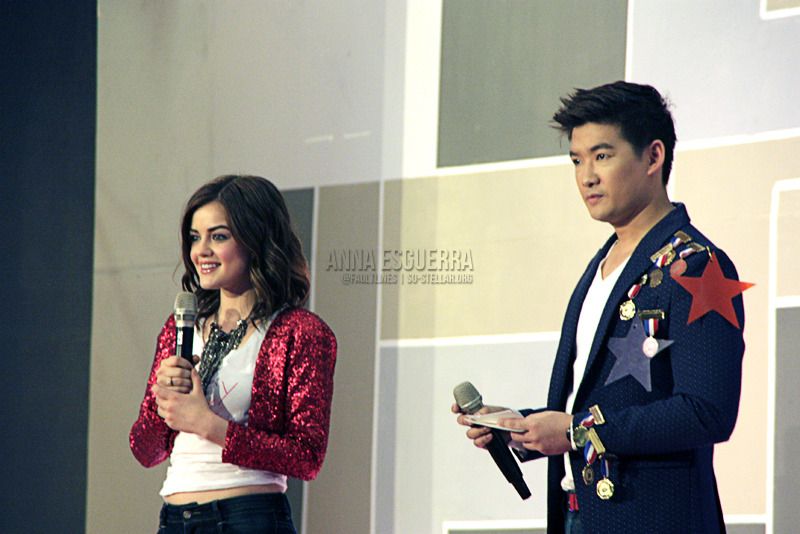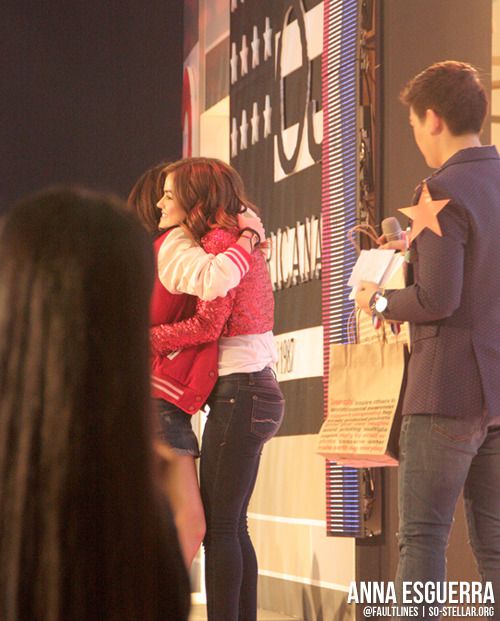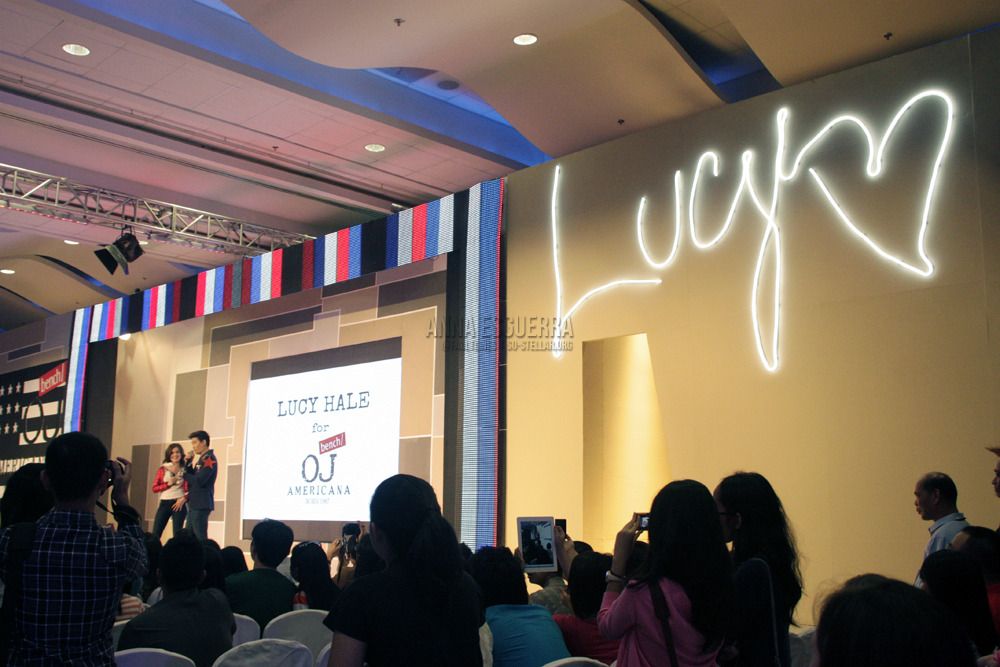 The event ended around 7pm-ish. Lucy went to the SM Mall of Asia Bench branch after to sign a few autograph and meet some people. Cerisse and I didn't go because she had to meet up with her sis and I had to head to the pyromusical event. I like that this event was organized and wasn't very tiring.
Congrats to Bench and Mr. Ben Chan for this successful event as well as to @BenchTM for the opportunity to attend an event like this! My 2nd Bench event this year, actually! Also to Lucy Hale for being a part of the Bench family.. here's to hoping she'll be back very soon! And hopefully next time I'll get to shoot nearer or have a shot next to her.. in a photo! Hahaha. 😛