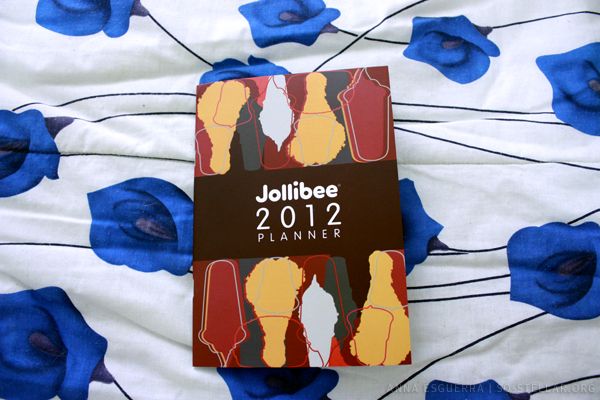 Sorry that I am saying it right upfront in this post but receiving this planner reminded me of that incident two weeks ago that involved getting hospitalized and almost getting myself in danger, some incident that's related to my health.
Two weeks. It's been that long since that incident. But I don't want to dwell on that anymore. 2012 means new slate and all so.. going back to the topic.
I got this planner from Jollibee today. It was delivered to our house since during the time that I had ordered from them (for food delivery, December 19) they didn't have these on-stock at their branch. They said they would deliver once they re-stock. Today was that day that they finally re-stocked their planners and I seem to have received the prettier design of their planners. For the curious, here's the other design for the planner. Pretty plain, don't you think??
So anyway, I was excited when my mom called me to get the item… only to be stumped and a little disappointed when I saw the item in person for the first time. :))
Oh well, this was free.. what was I expecting? At least the cover was pretty, I'll give them a few points for that. Let me take you to a tour around this ~planner~ after the jump!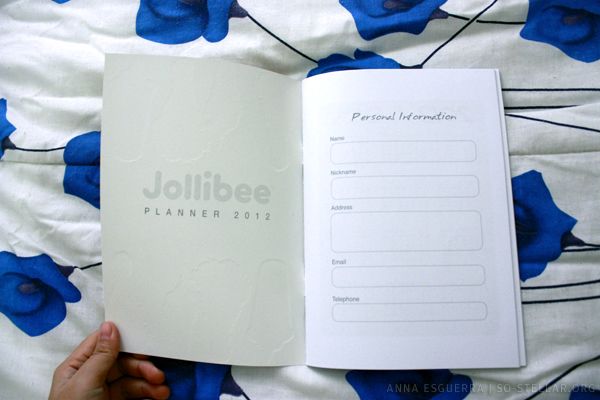 Here's what's in store upon opening the planner to see the first page. It's still pretty plain, but not badly done. 😛 Again, this was free (I think if you order a minimum of Php 150-300, my order total was Php 325 that time, you'll get the planner).. there isn't much to expect. Not unlike the famous Moonleaf planner!
2012-2013 calendars. A usual feature on planners.
Conversion formulas, Equivalent measures, Zodiac info, Birthstone list. I don't know how the last one is relevant to the planner. Added feature, perhaps? To add space to the planner itself? Lol
Unlike other (expensive) planners out there, this one doesn't provide ample space nor a day-to-day view for each month. For me it's more of like a close-up calendar view.. that sort of thing (ok I'm running out of English here HAHAHA). If I had gotten this first, I wouldn't be too excited to actually write on it. Not that I'm in school anymore (woohoo!), but, it might work OK for tracking online class schedules and group meetings. This can't be used as a log book!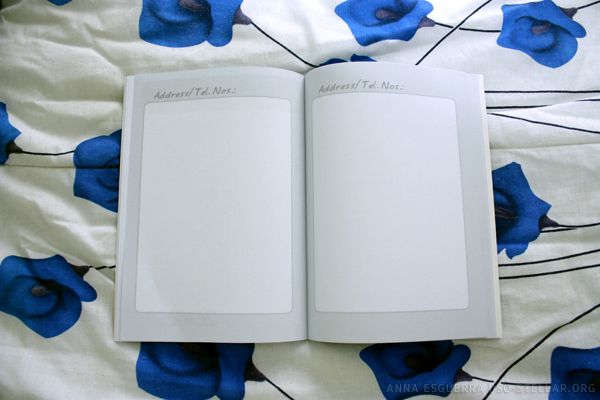 This is after the month-per-month view for the whole year. There's about 5 pages of this section.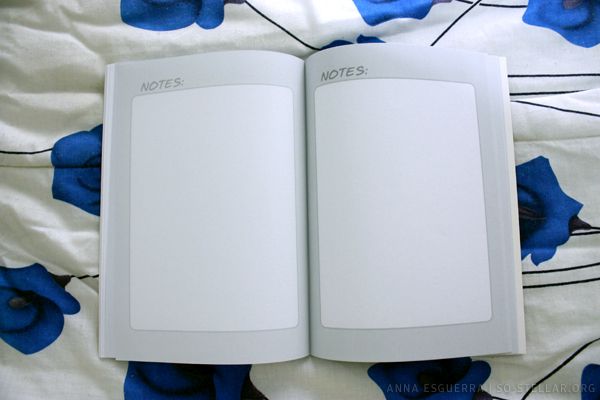 I think there's around 5-8 pages of this section. I guess if I were to use this planner at all, this would be the most filled out section only because it has a decent amount of space.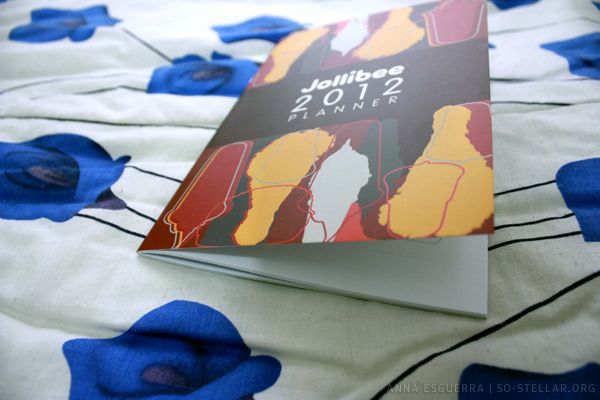 Biggest shock: The planner is thin as shit! =)) It's much thinner than an anorexic person, hahahaha. I was expecting that it would be thicker. Aren't planners thick to begin with? Or maybe that only applies to the ones that comes with a price tag?
—
There you have it! A complete tour around the Jollibee 2012 Planner. Some planner that is! I'm not talking shit about it.. it's just I'm a little disappointed and butthurt that it didn't turn out the way I was expecting it to be. When I found out about it online, I specifically inquired about it while I was ordering. I went out of my way to add more food to my order just so my order will be eligible to receive this planner.
I was hospitalized after eating their food (which is totally NOT their fault btw haha).. imagine all the things I went through just for this planner? Had I just ordered a burger and spaghetti, maybe that incident wouldn't happen in the first place? :)) But no! I ordered a shitload of food and it upset my poor tummy. :))
Not really worth the trouble. Anyway, I don't know what to do with this planner. Maybe I'll tear up the pages and assemble as a calendar to post on my wall. Or cut the pages and use them as scratch paper, save the front cover because it looks nice. Maybe YOU (yes, you, dear reader) want this? Let's talk about it on Twitter (@faultlines), hahaha!