Day 3
Last day in HK! Our schedule wasn't as tight as the first two days. We were left with only a few things to do. First off was to look for the guitar my brother has been pestering me to get for him ever since I stepped foot in here. We found the place after 3 hours, it's located at the other end of the city. :annoyed: We were at the other end so that's why we weren't able to spot it.
Oh, I gotta ask: Do Chinese people hate to be asked for directions??? We asked around 5 people at most for directions and it was either they didn't know where it was or rudely shoo-ed us away. 🙁 Out of those 5 people, only 2 were nice enough to entertain our questions. We weren't con artists, we just want to know where this damn music shop is!
Unfortunately, our efforts went to waste because the guitar my brother wanted was out of stock in that particular branch of that store. The lady told us to check their other branch located in Tsim Tsa Tsui if they have it here. But, lady, that's at the OTHER end of the city, more like the other island! Ugh. We found another Filipino playing with one of the guitars and had a little chit chat with her.
Before we found the store, we were getting lost on our own around this little city that I don't remember the name of. :)) We stumbled by this place where my parents used to stay back in those years when they went to HK a lot (that meant the time that Alex and I were little kids) for their own business trips. Dad was feeling nostalgic as he toured me around the place, hahaha. Next is this cute little place in between the condos/guesthouses where restaurants are located. I thought we'd be eating lunch in one of those places but turns out we're having lunch at the Excelsior hotel instead.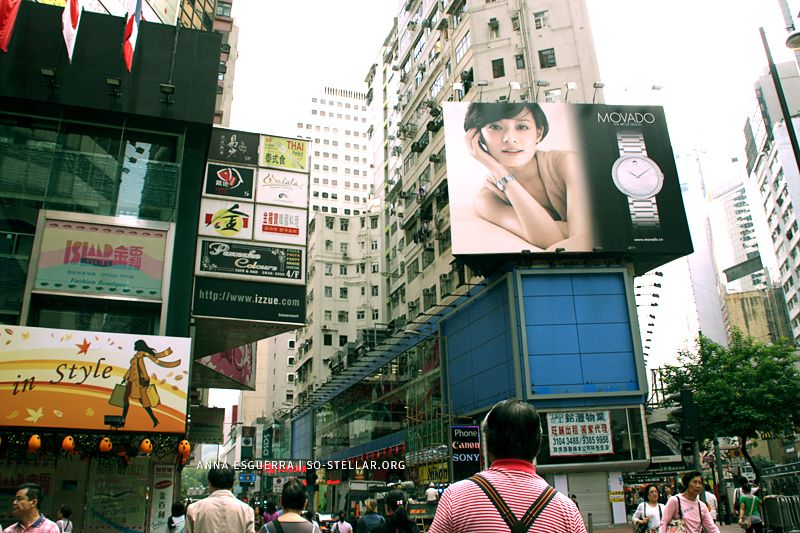 Pretty buildings, pretty ads, and a lost man. Just kidding, dad. 😆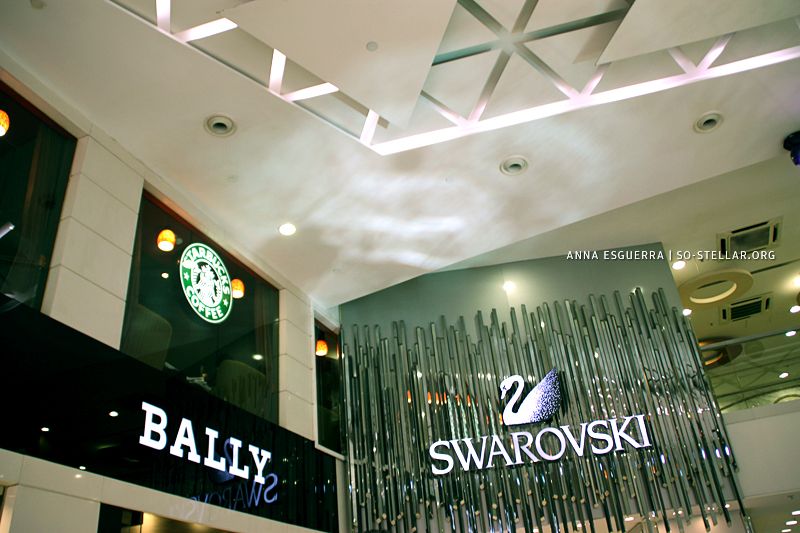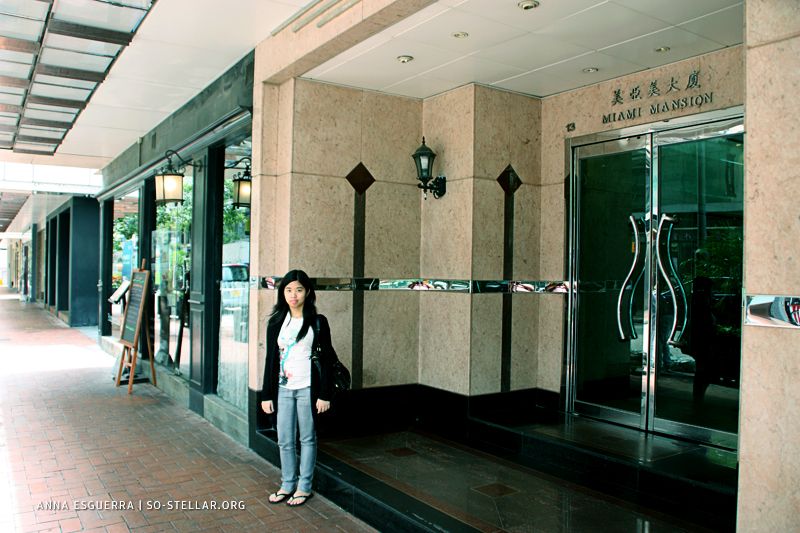 Outside the place where my parents used to stay, according to my dad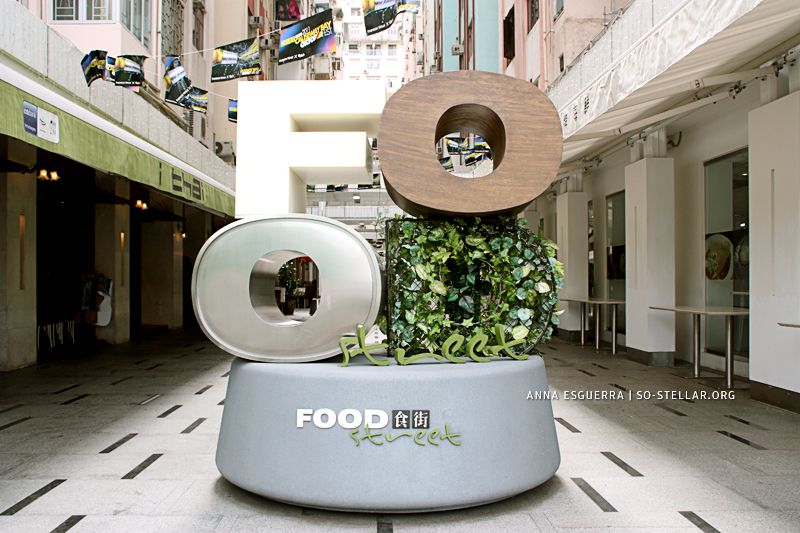 Food street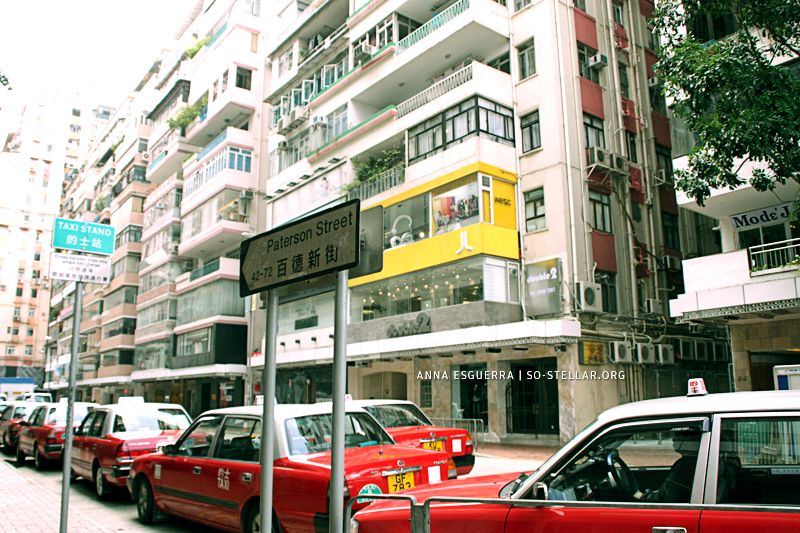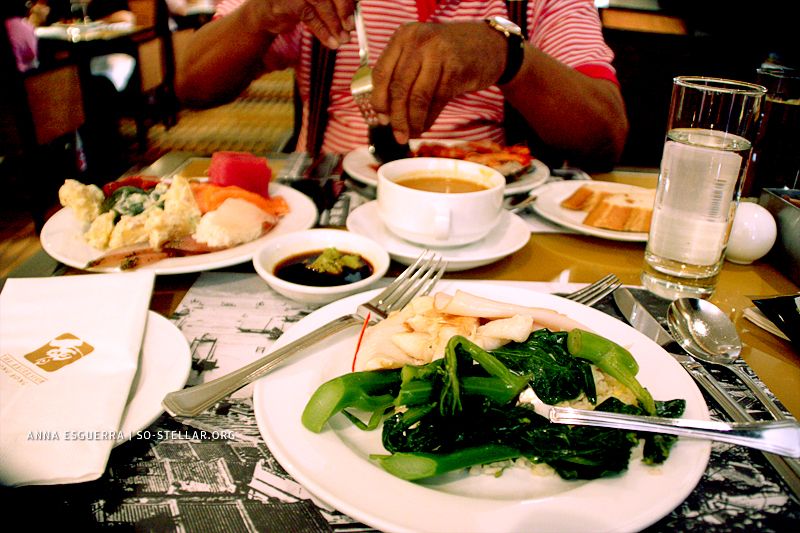 Buffet lunch at Excelsior hotel
I am ashamed that you are seeing the little amount of food that I picked up from the buffet while my dad definitely took advantage of it. Sorry, dad, I couldn't take advantage of their buffet like you did because um.. I ran out of places to fit the food. =))
The hotel was so posh looking that I felt embarrassed being there because of what I was wearing. Here we were, a couple of foreigners, who are staying inside a budget-friendly guest house and we suddenly show up in this place of the rich and famous stays during their visit. I felt that I am too underdressed for the place. I was wearing flip flops! 😳 At times I felt like some of the business people were looking at me oddly and I thought my Filipino-ness showed through. =)) No, it wasn't anything like the embarrassing kind that I was hoarding the food, hahaha.
After lunch, we went back to the guesthouse and took a short nap. The next thing was we were leaving for the airport. Our flight wasn't until 9pm but someone was in a hurry to get home that he went to the airport as early as 4pm. :))
Bye HK, see you next time! Here are a couple of photos from the airport.. I didn't bother taking a photo when we got to Manila. I was too tired and sleepy and I couldn't wait to see my dogs when I get home. 😛
Oh and did you know I hoarded chocolates in the airport? Hahahahaa.
A few things to take note of:
We met yet another Filipino while we were waiting for the CebuPac gates to open to accept passengers for boarding. I was complaining that we were there 4 hours early, then she told us that she's been there since 8AM in the morning. I stopped complaining and realized she has it worse that I do. :))
I hoarded chocolates and sweets from the drugstore and Aji Chiban inside the airport. I regret doing that now, and I wish I didn't buy that many chocolate bars.
I finished my dinner from Popeye's! It was a two piece chicken meal with muffin (if this were in Manila that muffin would've been rice for sure) and fries and a tall cup of softdrink beverage. Even I was surprised that I was able to finish it because I never get to finish any chicken, let alone two pieces of it!
SO MANY HOT TEENAGE AND OLD FOREIGNERS. LIKE SRSLY. =)) =P~ I saw a couple of beefy men, and one dude who looked like DJ Kilmore. HAHAHA. Oh yes, you're always on my mind, bb. =))
I was amused at how big the airport was.. our terminal was located at the other building that we had to take a train to get there. Huhmazing indeed. I love Hong Kong!
Note to self: Next time you need to go to at least one H&M store in there and buy something. I mean it, for realz. Throughout this trip I was hoping, praying, we'd stumble by one H&M store cuz most of the blogs I read mention it. What luck when they mentioned there's one in HK. Unfortunately I wasn't able to see any. 🙁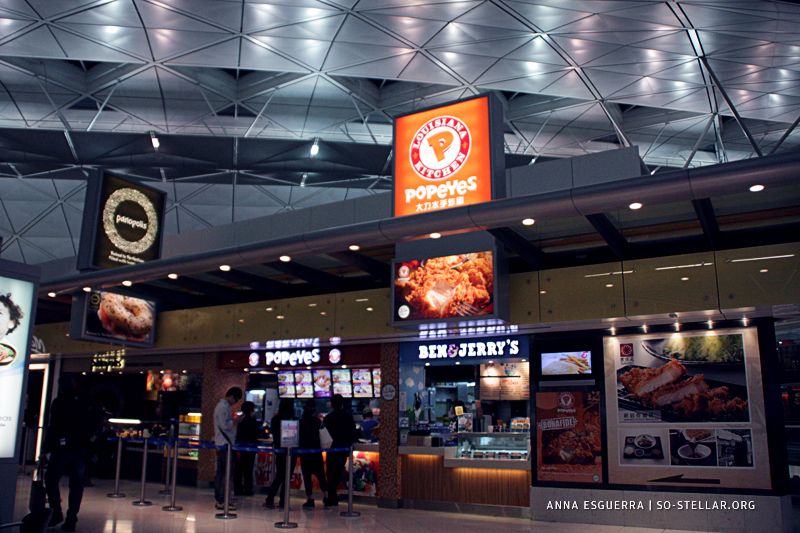 The fastfood restaurants that welcomed us after passing through HK immigration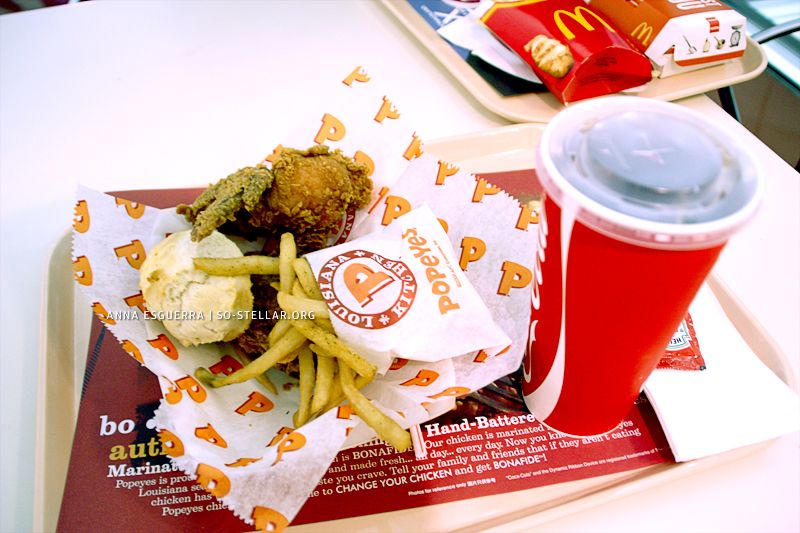 Proud to say I finished all of this!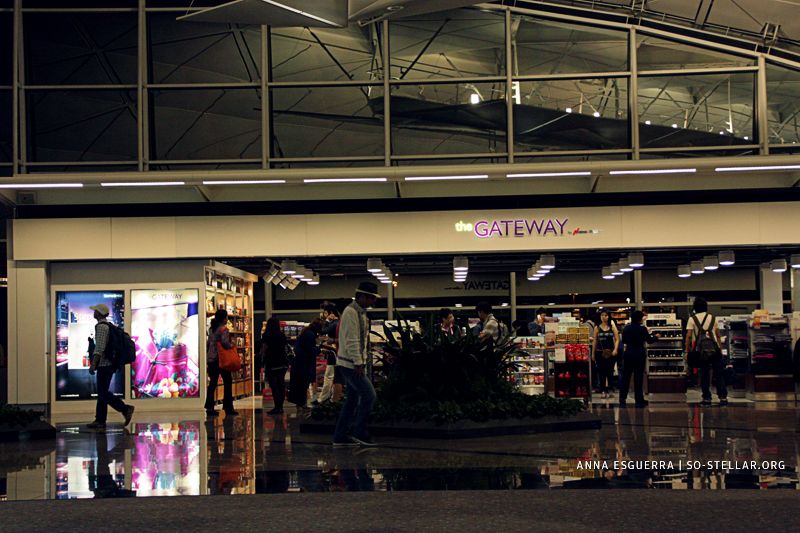 Another mini-mall inside the airport's waiting area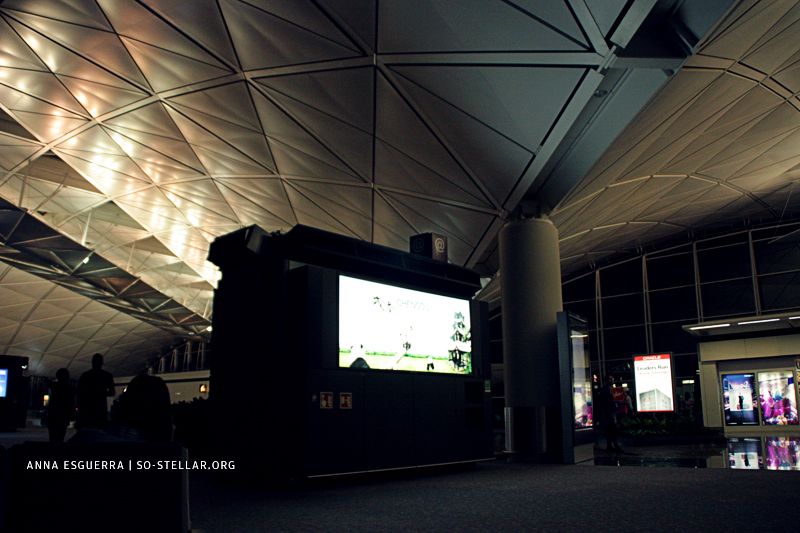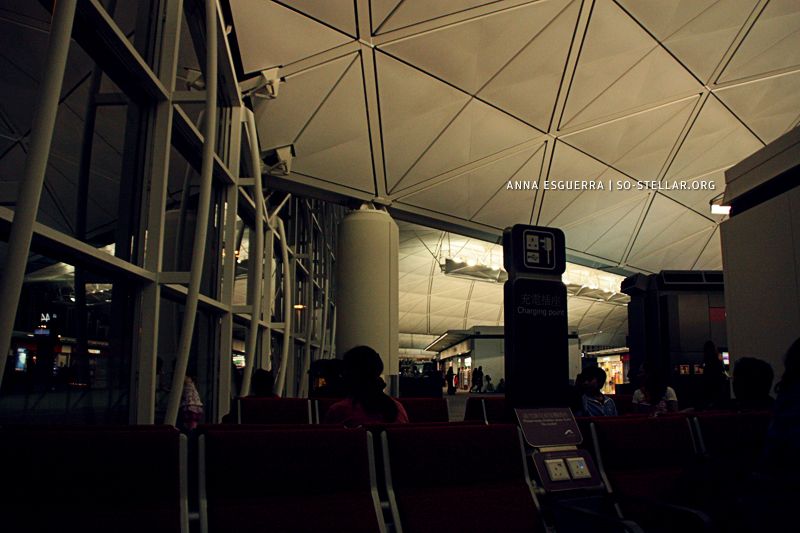 That wraps up my yet again veryyyyy long post! Thank you for taking the time to read everything. This was a pain in the ass to write, literally. :)) Of course I took breaks, hour-long breaks, but I was still glued on to my seat all day trying to remember what happened. 😛