Day 2
Probably the busiest out of all three days that we were there. We had an appointment with dad's colleague late this afternoon, so we had a lot of free time from morning til early afternoon. I think we went to Tsim Tsa Tsui via the trains which was an exciting moment for me because I missed it (tho, I was expecting we'd get to buy something in there for me), and in one of the museums there. Dad always wanted to visit the museums there but didn't have the time for it. After that, we ate at the restaurant just next to the museum. We walked a few miles until we reached the pier where the sar Ferry is and rode it. Upon getting off, we were back in Central, just in time for that appointment!
Photos.. lots of them, too. Enjoy!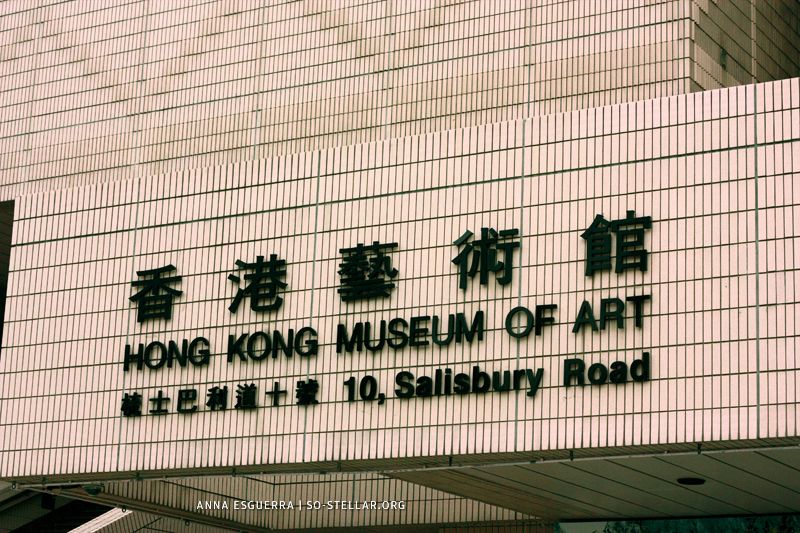 Hong Kong Museum of Art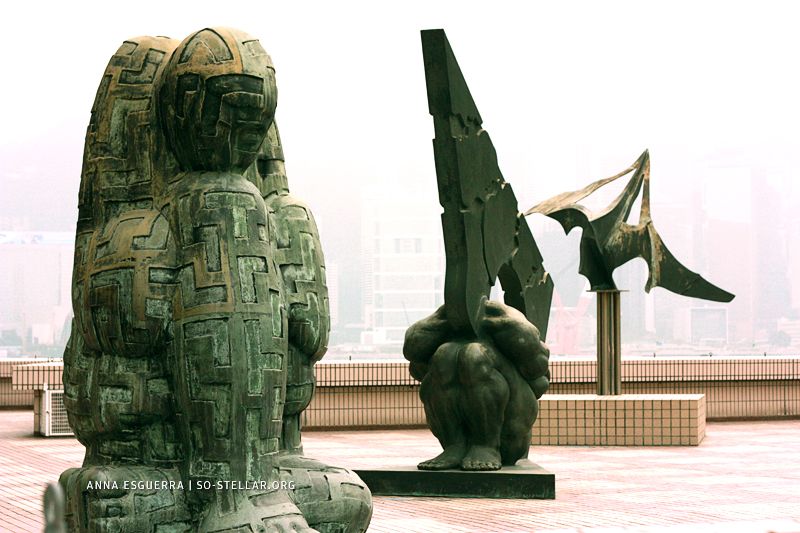 These were outside the restaurant where we had our lunch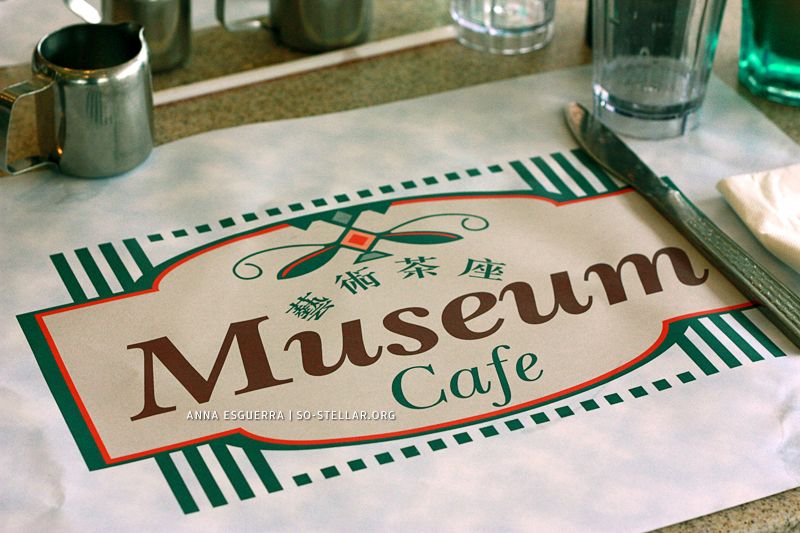 I love the typography of the restaurant's logo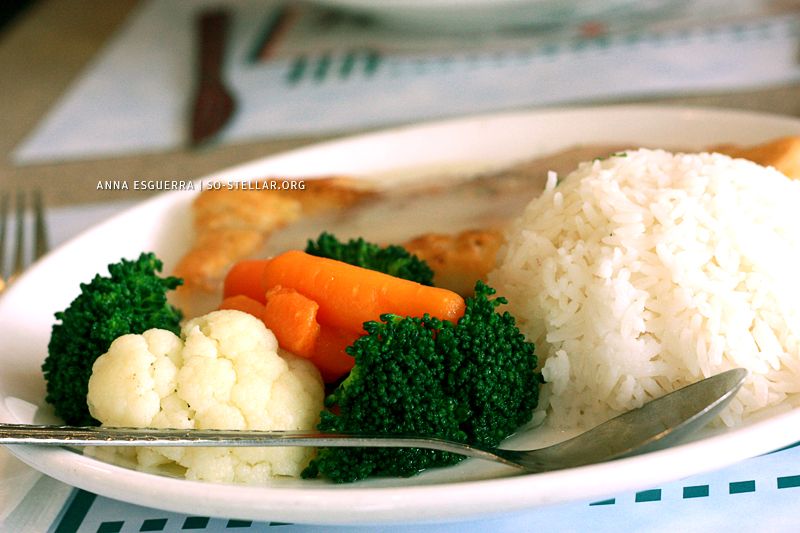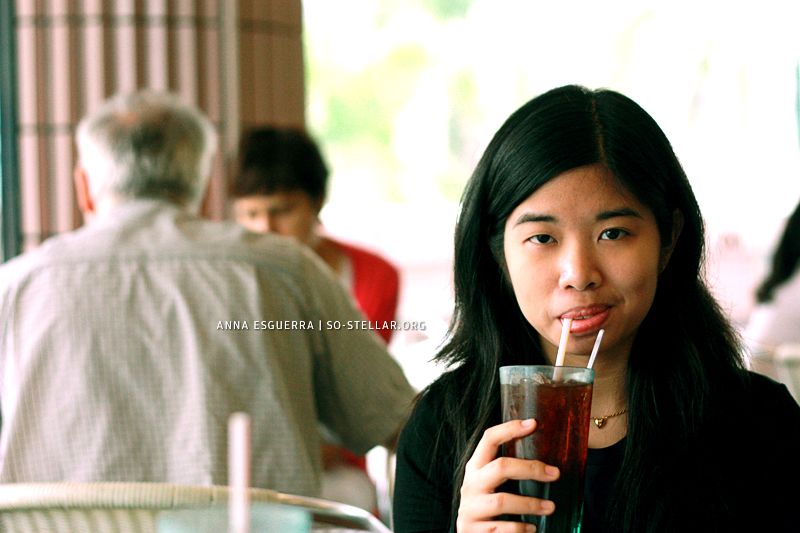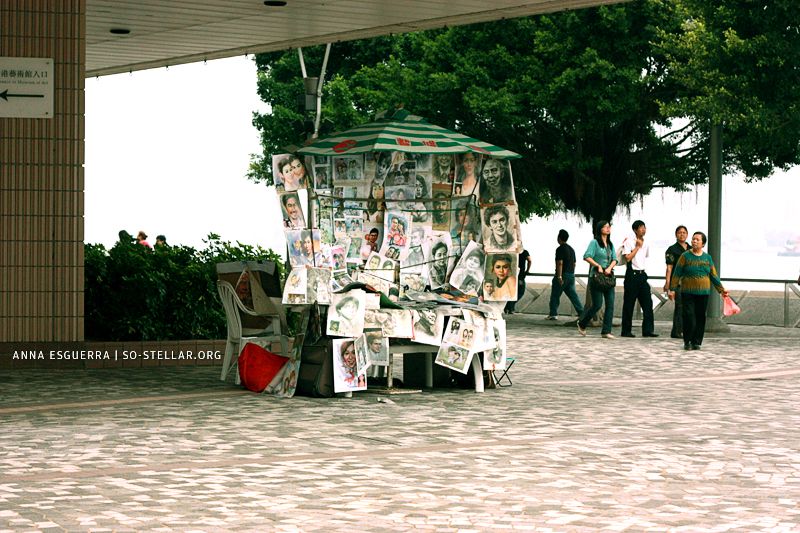 Stall owned by a dude who does portraits. It's probably expensive, too.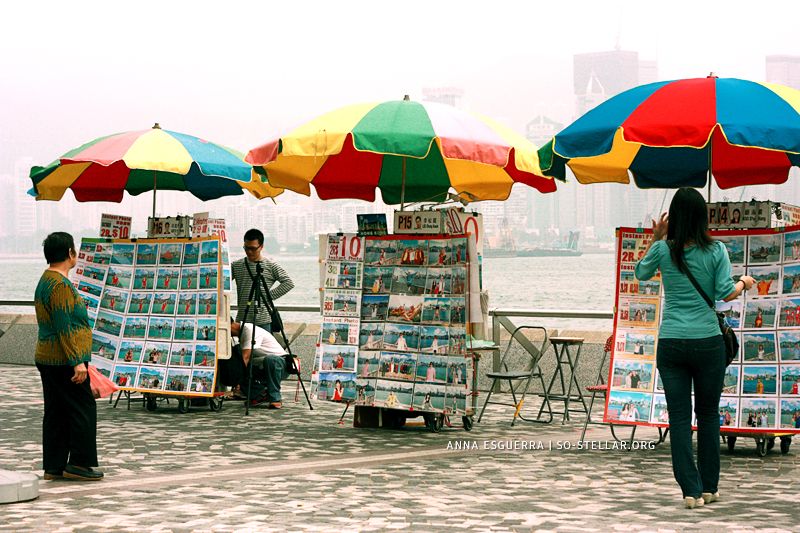 Stalls selling touristy photography services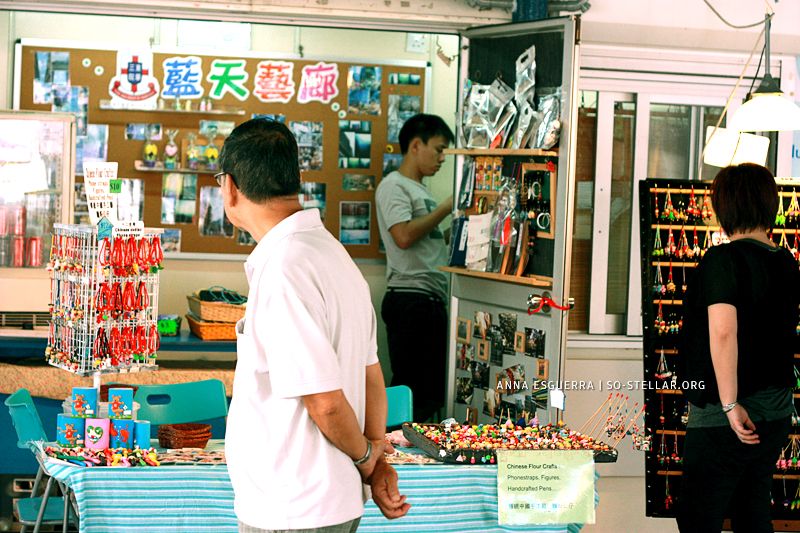 Inside the Star Ferry pier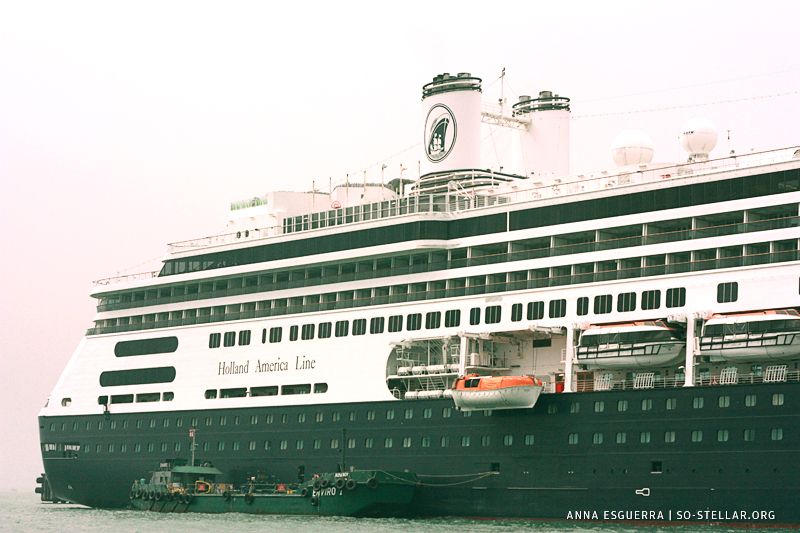 Holland America cruise ship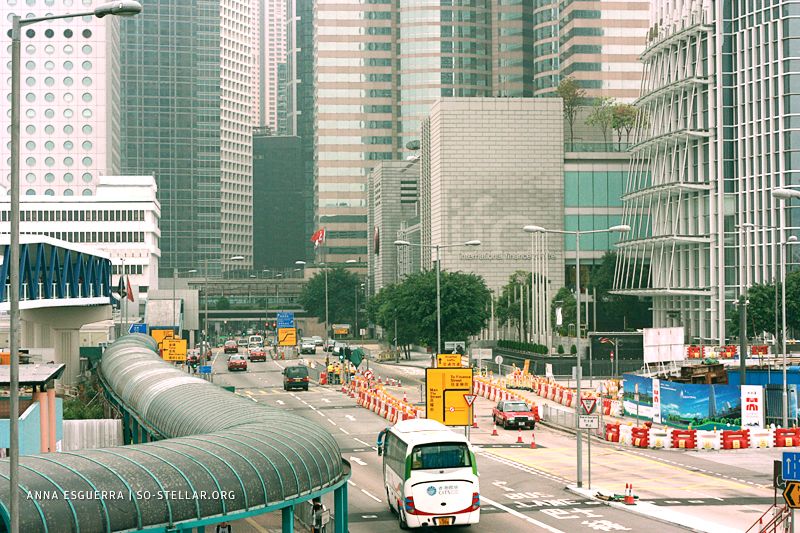 Took a ferry trip from TST back to Hong Kong Island. This is at Central, Hong Kong.
So we were walking in this bridge pathway that leads to this place called "World-Wide Plaza". Apparently, this is THE place for us Filipinos. It looks like their version of Greenhills, but in Hong Kong. As in! =))
But before that, look!! We passed by the newly opened (and official) Hong Kong Apple Store! 😀 Okay, this is shallow but I was amused that the store has TWO floors. TWO floors full of Apple gadgets and accessories. You bet I wanted to go SO BAD. But my dad didn't give in to my plea and we just passed by the exit that lead to the building where the store was located. 🙁 We saw it from afar while walking inside the bridge pathway. I took a lot of photos as we got closer, and this is the best shot out of the group. 😛
Look at how many people were inside. My dad probably figured out that if we go there I'd persuade him to get me something, hahahaha. Well, aside from a new iPod Touch (which would be more of an impulse buy, really), I'm not really in the mood for any new Apple product. Maybe a additional hard drive but I can get that somewhere cheaper with a little help from the internet.
Welp, I guess I can visit another time.. another time when the store is not bombarded with that many people. For now, I am contented with getting this shot.
The Apple Store from afar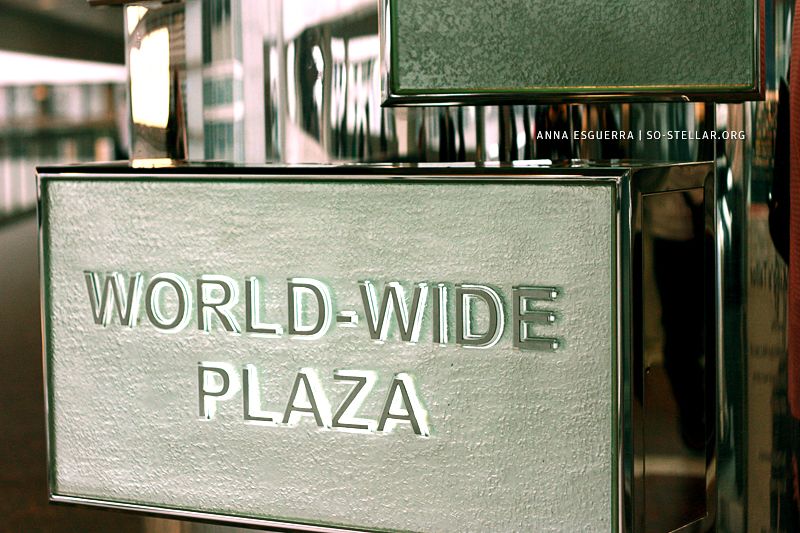 Inside the arcade mall at World-Wide Plaza, you'll see a wide array of stalls next to each other and you'll know immediately that you're in a place that's swarming with Filipinos! When we got inside, I saw stores selling jewelry, watches, China phones, cheap shoes and clothes, medicines, etc. You know, typical things we'll see in Greenhills. It's even stated in Wikipedia that the place is mostly populated by Filipino merchants selling all sorts of things from our native homeland. I even found a store that sells Filipino junk food and food in general.. and a book store selling back issues of Star Studio magazines. =)) So maybe, if in the future I'll live here, if I'm in the mood to mingle with other Pinoys, I'll make sure I'll go to this place every week or something.
We had our afternoon snack, before going to the 3pm appointment, at Delifrance still located inside the World-Wide Plaza. Somehow their sandwich tasted better there than the usual sandwich that I buy at Delifrance here in Manila. 😐 The bread was crisp and yummy.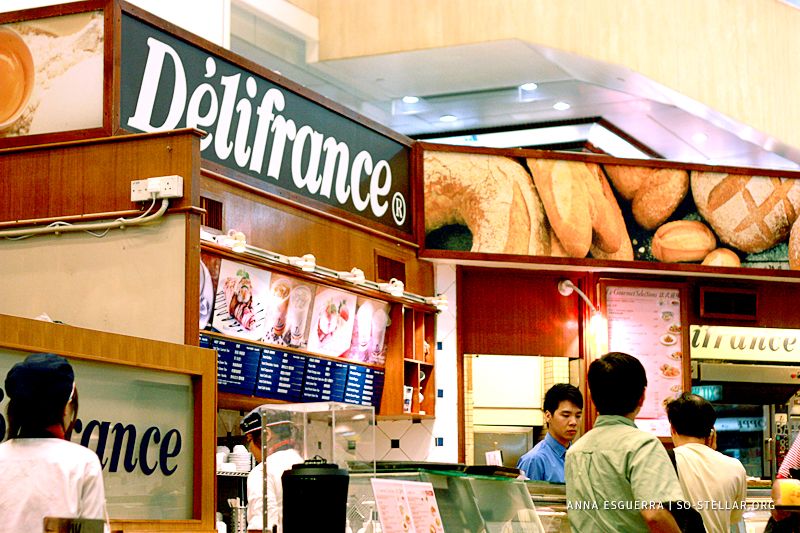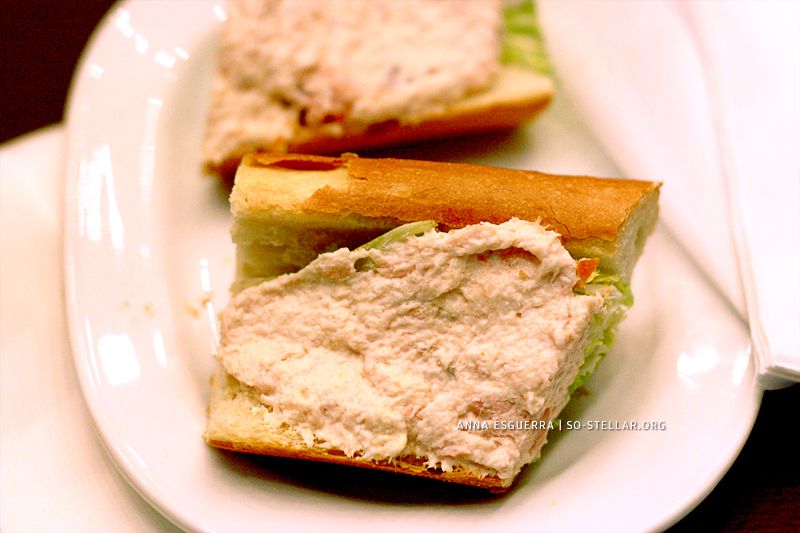 Here are photos I took while we're walking around Central up to the strolling along Hollywood Rd. after we left Delifrance and proceeded with our day and the late afternoon appointment..
I wish I knew what the signs meant, though. Haha! Can anyone translate and tell me what they're saying in the signs and the one posted infront of the temple?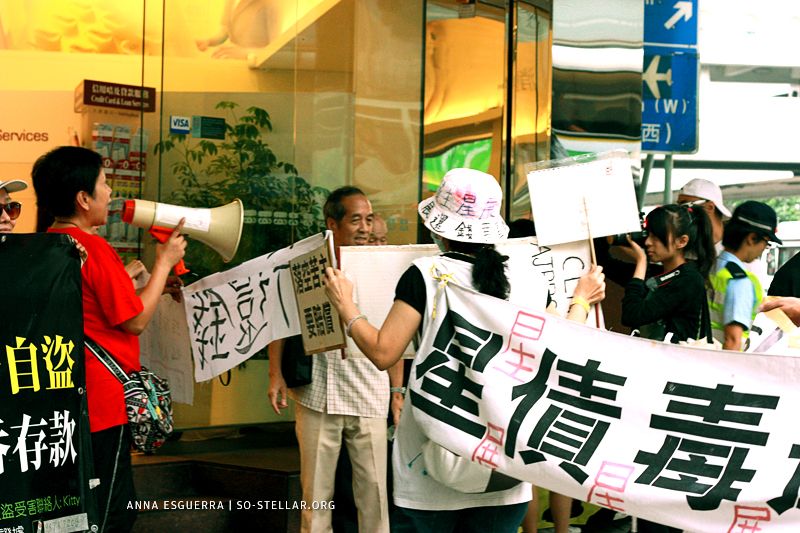 Protesters outside a building along Central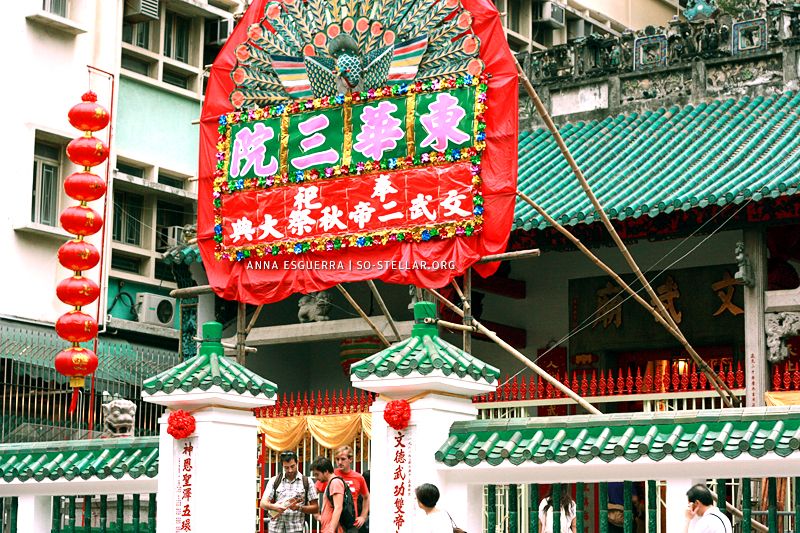 A temple we passed by Hollywood Road in Central
The appointment went well, just like the first one. Except this one didn't take long and we were out of the office in less than 20 minutes. Later, my dad finally decide to buy something for me. After going to a LOT of places today, he bought me this lens on our way home. Before that, he (my dad) went on a shopping spree for clothes. For him. That's the first time ever that I assisted him with his shopping. It was kind of awkward, but fulfilling activity, I guess. All in all, it was him who bought a lot.. I only got to take home this lens plus some candies from Aji Chiban, and more candies I bought from the airport on our way home.
Well, I'm still a little regretful about this purchase because I know that I can get it somewhere in the Philippines for a lot less cheaper. I wanted a wide-angle lens but we bought this instead. I'm grateful, still, but that seller was so goddamn persuasive. I was firm on my no's but he kept budging in like a pest.
At least it's not the macro filter we bought, that would've been more of a waste.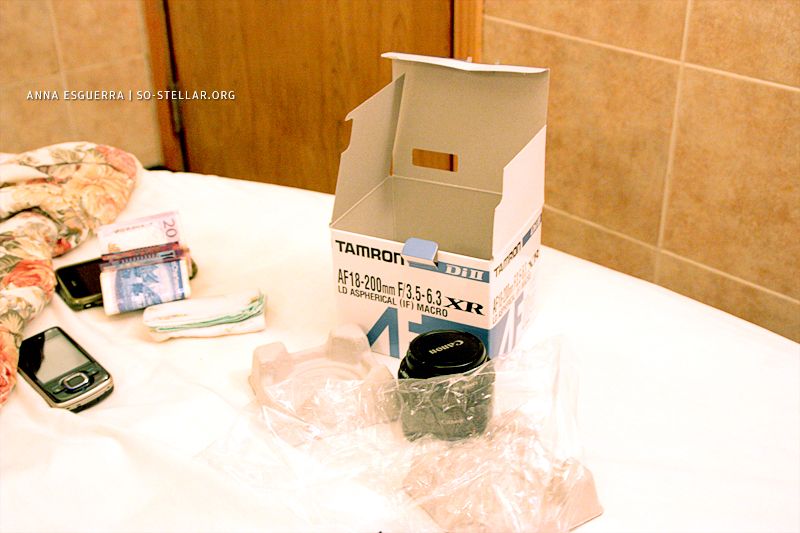 Tamrom AF 18-200mm lens
There you have it. That's my great and only expensive purchase in this whole trip. I made sure I was going to abuse this thing first thing tomorrow and test the heck out of it. I took that photo using the new lens, that's my 50mm in the photo.