I remember that sometime last month, last year I wrote in my tumblr that 2011 would be an eventful year. It's only January and I think it's too early to say that this year is already eventful or awesome, BUT a lot of good things are starting to happen so it's all good and I'm not complaining. I can only say that I hope this continues for the next 11 months, haha!
Right. I'll cut to the chase and tell you about my gadget.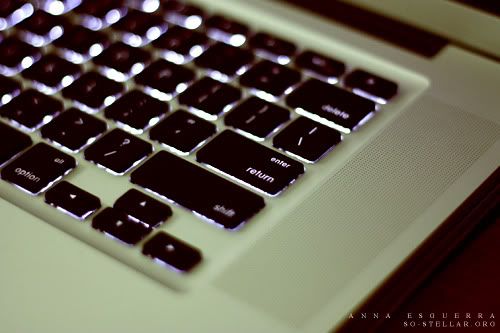 I recently got an upgrade from my Blackbook (Macbook black) that we bought in 2007 to an Aluminum MBP! Most of my friends know that I've been wanting a laptop for SO long, and finally it happened. 😀 I never imagined that I would own one of these computers that I only saw in photos and videos around the net. Oh yeah, call it an obsession if you want, I googled that shit more than the average number of times that I should. I got so used to just seeing it and gave up that I would actually get to own one of those.. I guess things happen when you least expect it or not want it so badly. Funny how that works.