Mwahaha, pardon the corny title! ;)) It's not everyday that I get lucky so might as well blog about it. I kid, I kid. I needed to update for some reason and I assure you it's not even close to your guesses, whatever guesses those might be. =))
How do I start? 😐

1ST During ORALCOM (Oral Communications) class, our teacher gave an activity to be done by pairs. I was happy because my seatmate was my blockmate and I felt that this would be an easy thing to do since we already know each other. Or I could partner up with my friend instead if my blockmate already has a partner, but I don't believe that cause I will annoy him to say yes to be my activity partner, LOL (sorry I'm really obnoxious like that to my close friends).
And then the professor announced that we will be paired according to our last names. *gulp* 😐 My last name was so far from my seatmate's last name. Short story of the pair-up that happened: I was paired up with a guy I don't know, who has a different course than mine, who's a look alike of my 'crush'. Guess who? XD Our last names were both on the same letter, lucky me, I guess.
He's one of the of guys in my class that I've been curious about for the past weeks now. 😕 Something in him.. something.. besides that he looks like 'the crush'. =)) Um, IDK he looks like 'the crush' when he was my classmate 6 months ago. His look ('the crush') definitely changed and no, I do not like it. 🙁 He looks emo now and uhh, I'm annoyed by it. But I still like him anyway. 😐 Oh crap.
My friends think the look alike is exactly 'the crush's' carbon copy. Except (according to them) he's the clean cut, nice guy version of the real deal. Don't know what's with them that they think he's kinda scary and unapproachable, lmao.
For an hour I was seated next to him and we talked, there were times. 🙂 It was awkward at first and I was part shivering and nervous how to approach the guy because I'm shy (duh). Thanks to the video we watched, that distracted me from him. 😛 Gahhhh, the 'getting to know' part was so awesomeness :heart: . :smug: I know so little about him but I feel content cause of what I know. In the end we weren't able to finish our supposed to be pair work cause t'was time already so its my assignment. He gave me his number for 'any problems'. :))
Got partnered with a guy I've been curious about and I'm HAPPY about it. 😛 I was smiling all morning cause of what happened. :X Tried to hide it but my friends kept on teasing me. Lol.
2ND Seeing my other 'crush' while waiting for my dad and driver to pick me up.
I stayed around quite late after my real dismissal time because of this seminar in Project Management I have to attend. It's a requirement for us BASICOM (Basics of Computer) students taking it up. Err.. it was boring, but I went cause it was required and for plus points. I saw most of my blockmates and some other guys I like.
After the seminar, me and my friends went to the cafeteria and ate. Then we went to the Computer Lab where I *finally* got to use a Mac Pro! ;)) The keyboard was clean and it was FAST. =)) Our iMac here at home looks so embarrassing, the keyboard is dirty and probably has a lot of crumbs/food tidbits inside thanks to my slob brother. I've yet to clean the keyboard. The only computer that looks presentable here is my laptop, LOL jk! The Mac Pro runs on 2gb of RAM, my laptop only has 1gb and our iMac has 512mb. Not much difference on the experience, really. No cool factor anymore since I'm using one at home, but it was nice to view my sites on the cinema display to see if it shows up any good. I have to change the fonts this site uses since the Mac at school doesn't have Tahoma (wtf), isn't that a pre-installed font in ALL computers? Uhh..
I was only able to use it for a while because our driver called and said that I should go to the ground floor and wait for the car. I went out and waited.. despite the insane heat outside of the SDA building and a car did passed by. One of the passengers was my crush. =)) Hahaha! Seriously, I have never seen him in person, only in photos c/o my friend who's his teammate. Yuh, he's a sportsguy. =))
3RD Payperpost finally approved my blog!
I've submitted my website to them many times and they keep on rejecting it. I re-submitted after the last rejection and completely forgot about it. Then when I got home I checked my email and received an email from them saying they approved my blog. :yay: They're not the first to finally approve me, all in all I'm signed up under 4 get paid to blog sponsored websites. I just hope I get paid really soon. 😛 Money money money!
4TH Getting a good score at my PHILIEN (Philippine Literatures) class.
We had our 5th Mental Ability activity this afternoon and I think I got a good score? IDK. =)) I thought I'd get a high score on my 4th MA activity but according to Cerisse, I only got 70% which is a passing score. ;)) Btw, Mental Aerobics is my prof's term for 'Quiz', me thinks. 😛 We have those every single meeting and the coverage of the MA is our previous lessons.
Next was our class activity. We were grouped in 4's (with like 8-10 members per group I think) and these groups would ask Tagalog riddles for the other group to answer and if they get it right, the group who answered will get 3 points. It was fun and we were 2nd place! =)) Cerisse's group got first place! :yay:
That's the end of my lucky day. =))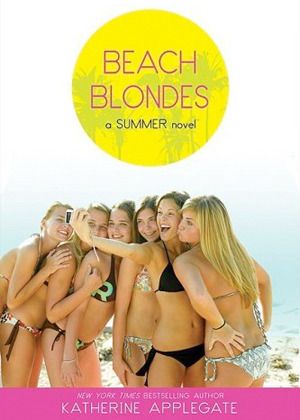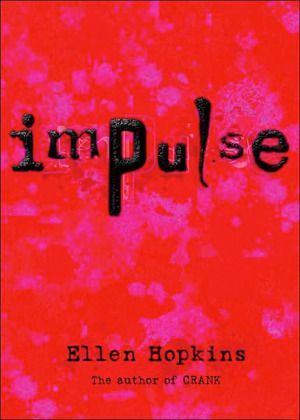 I want to buy new books!! Hahahaha, but I'm resisting from doing so because I have 3 books that's still unread. They're just going to pile up and might end up being unread forever, LOL. If you're curious what books I want to read, Impulse by Ellen Hopkins and Beach Blondes by Katherine Applegate. I saw these books during my visit at
National Bookstore
last Saturday. Anybody read these books yet? Please tell me if they're any good! 🙂
JOSIAH LEMING zOMG. I remember seeing this guy on Ellen during my vacation and thought to myself "Josiah? Sounds like a rip off name of Isaiah." I laughed afterwards just because I know someone who's actually named Isaiah. Yeah, I saw his performances at YouTube and at Ellen, thought he was really cool. Good voice, looks and voice accent. ;;) My brother who was in the same room heard him singing and immediately searched videos of him in YouTube, crazy. =)) We think that he sounds like Chris Carrabba from Dashboard Confessional, I can picture him singing out 'Stolen'. 😛
Okay.. so I heard he landed on a recording contract but he got eliminated at American Idol. Boohoo. 🙁 But look, he might be rich soon, lol. I've a question, does he still live in a car? 😕 Is his name from the Bible? :whistle: Wtf, I sound like an ignorant.
Yayyyyy, boy filled post. =)) Sorry guys, I'll make this my first and last post about the opposite sex. :))