I have never hoarded in my life.. until yesterday afternoon. I am also quite picky on where should I spend my money on. I may or may not have priority issues, too, because I am in dire need of a wardrobe upgrade, and yet I just spend a whopping amount on a lot of CDs.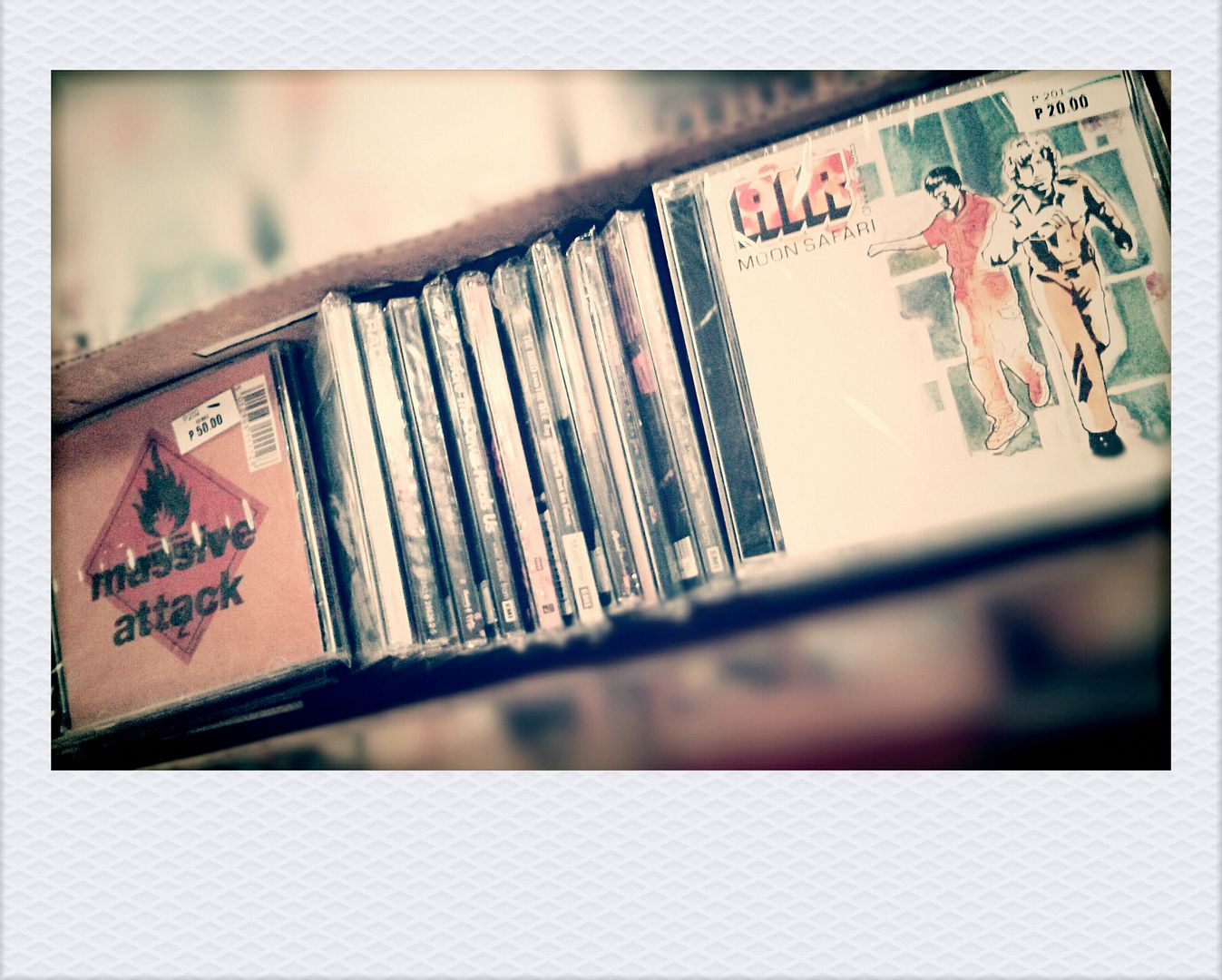 This was my "shopping basket", well.. box. Taken yesterday before I went to the cashier. I wanted to stay longer but I am sure that if I did, I would go home with no money. Lol.
Well, I wouldn't call it hoarding, really, because most of the CDs I bought costs Php 20.00/USD $0.46 each. The other CDs either costs Php 50.00/USD $1.16 or Php 100.00/USD $2.33. One "rare find", more like a recently released album but slashed at nearly 50% off (I guess) costs Php 150/USD $3.50.