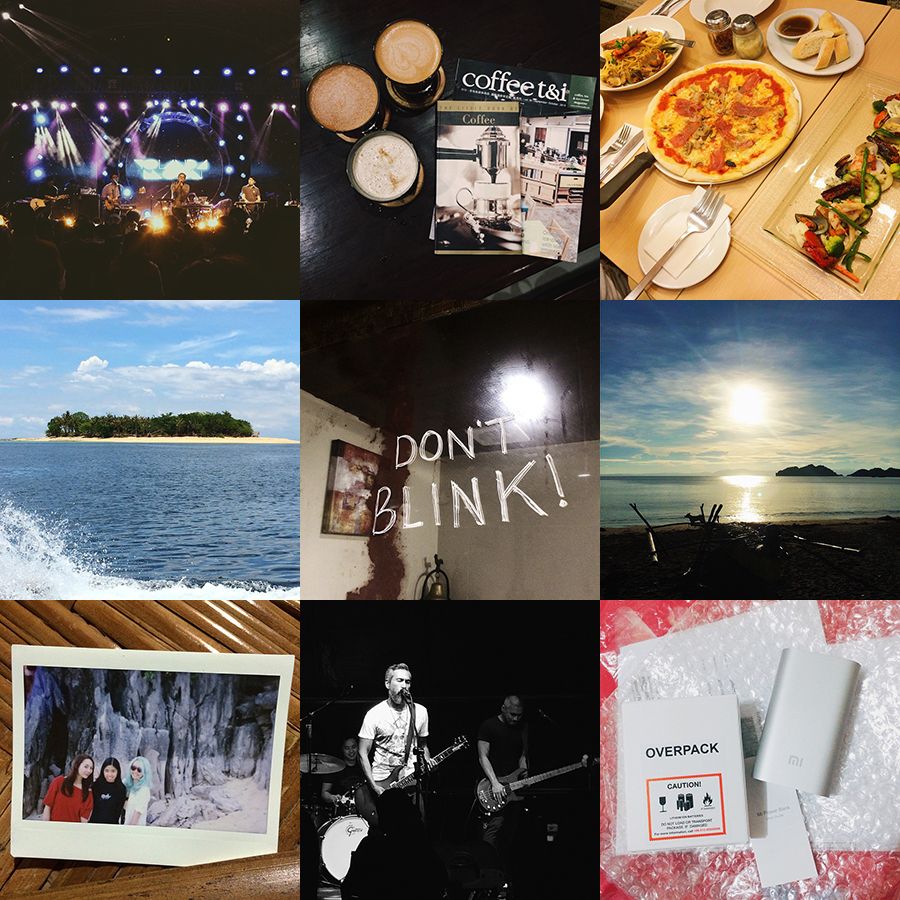 Hello world! I'm updating from the comforts of my bed right now because I can't be bothered to get up and do it from my desk. Not feeling well at the moment, and I'd like to think this is from the constant going out in the past weeks. My health has finally taken a toll on me, sadly. This sucks, too, because my birthday is coming up. FML
Getting sick just a few days before my birthday is normal, in my case. I don't know why. And as always, I never learn. I could say now that I won't go out weeks before my birthday, in hopes to avoid the same thing happening over again.. but give it a few more months and I would have forgotten about my ~promise~.
Anyhoo, I've always wanted to do this thing I see in blogs.. wherein you post 6-9 photos from your IG feed from the previous week and give a description to it. It has a bunch of different names, and I don't know if this one I'm using is taken or is being used widely or owned already.. But here you go, my "The Week That Was". Lol. I don't do this kind of post that often because I don't have an exciting IG feed like everyone else since I'm mostly at home. However, the last two weeks have been crazy and fun.. and definitely made me busy than the usual.