(Posting this a month later (March 14, 2014) but just changed the date, hahaha!)
Nothing out of the ordinary happened to me this year but for the first time I received something that's supposed to be for Valentines. Haha. So thanks for that, you know who you are. 🙂 I appreciate the gesture even though you know I don't like surprises, and now you know exactly why. You tried, at least! 😛 It's the thought that counts.
I did go to a gig/show on the 14th, though. I was supposed to meet up with some of my friends and watch with them but that didn't happen. I was going to meet with one of them first and then go to the audience area of the venue so we're all together as a group. I even arrived first, but we weren't able to meet. Ugh. I was stuck with a bad view of the show. I had fun taking photos w/ #vscocam for the timebeing lol.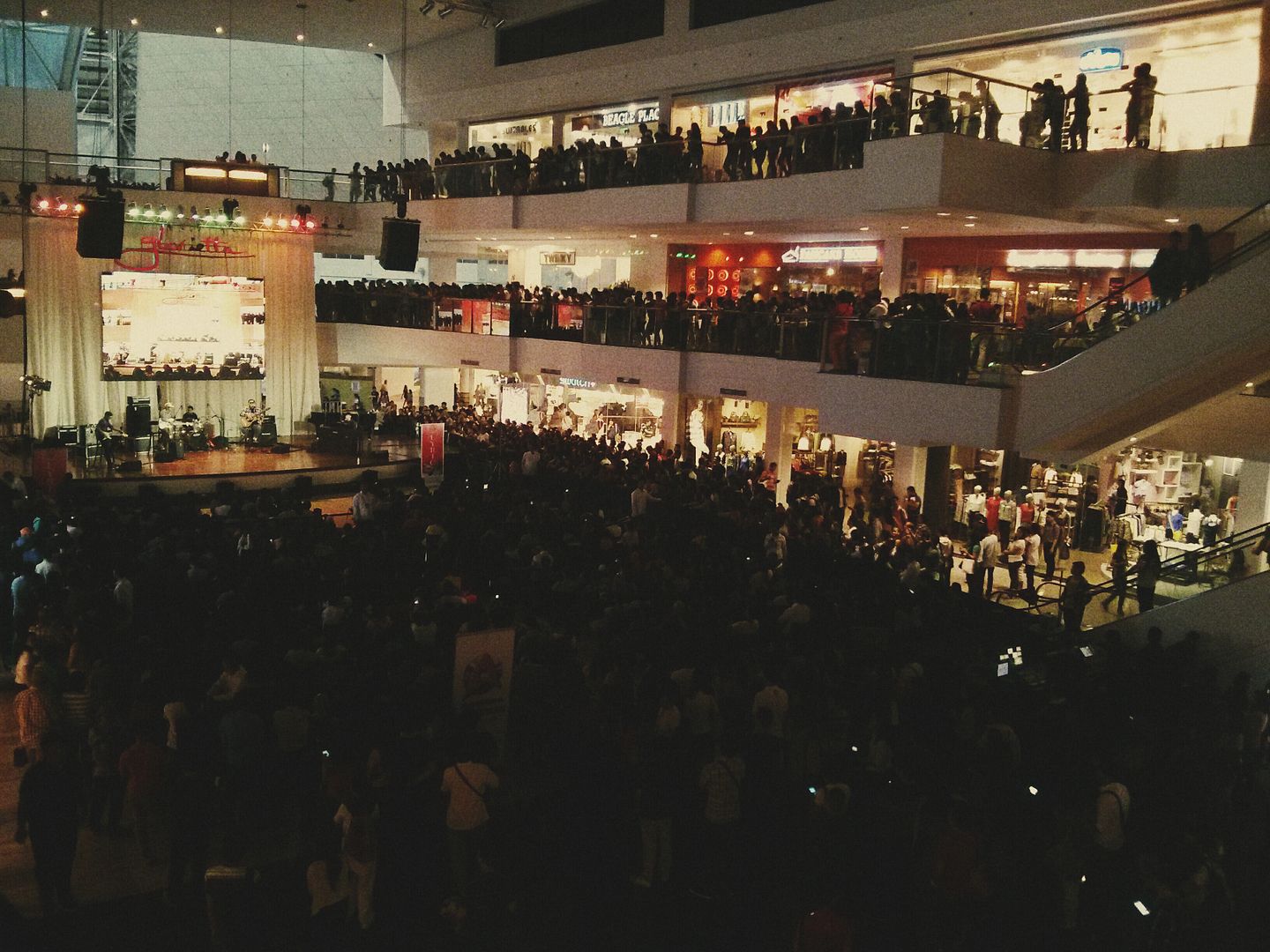 Started with this view