It's ironic but the truth is, my life is pretty much uneventful and I go through the same routine every day. Ironic in a way that this blog is supposed to be full of events but rarely do I have much to blog about except the concerts that I go to. But this post, for the first time, won't be about concerts. This time, it will be about.. F O O D.
Yes you read that right, food! A food related blog post. Huzzah!! Enter, Chicken Charlie Restaurant.

I was invited by Jonver last week to the 3rd Anniversary Press Conference of Chicken Charlie restaurant. It happened so fast that I was mumbling between my replies to him over that phone call (sorry! haha). It went like "yes?", "yes, okay." "yeah okay..", "I'll email you!", "sure, thank you again!!".. lol.
The presscon was held at their Makati Avenue branch, so it was very convenient for us. Though on the day itself, the traffic was pretty bad so my friend and I arrived late. We were late, yes, but so were a lot of people. Whew. By the way, I went with Clarizze of All Things, again. Haha! 🙂
On our way there, we were panicking and thinking stuff like what if they won't let us in because we're an hour late already?! What if they make us pay for whatever we have to try out? LOL I do not know how these things work. Obviously I am a noob at these 'exclusive blogger events' thing. The term "blogger" as a legit term for something that you do so seriously and passionately about, still feels and rolls off my tongue so weird. To think that I have been doing this for so long. Crazy how just by blogging, can take you to different places and open doors of opportunities for you nowadays.
Inside the restaurant, most of the tables were still unoccupied and only a few bloggers/guests have arrived early. We easily spotted the area where we should sign in and shortly after that they assigned us to our table.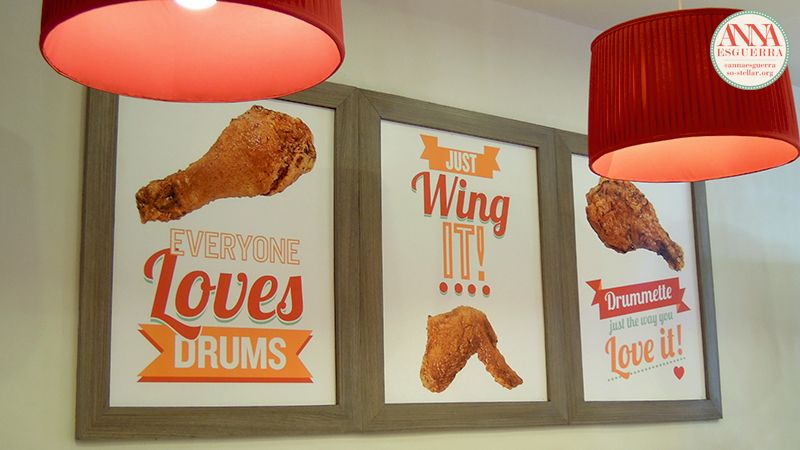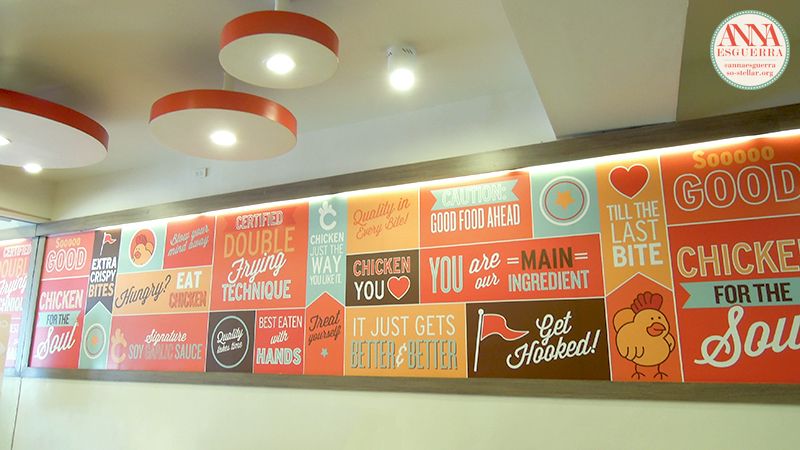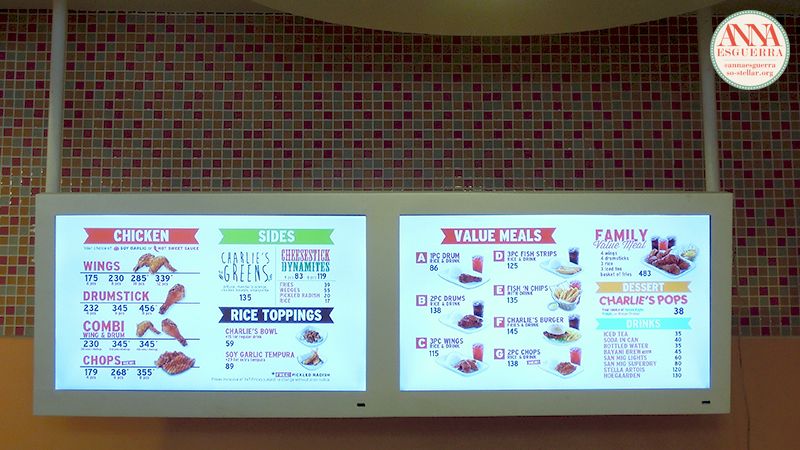 Chicken Charlie Menu