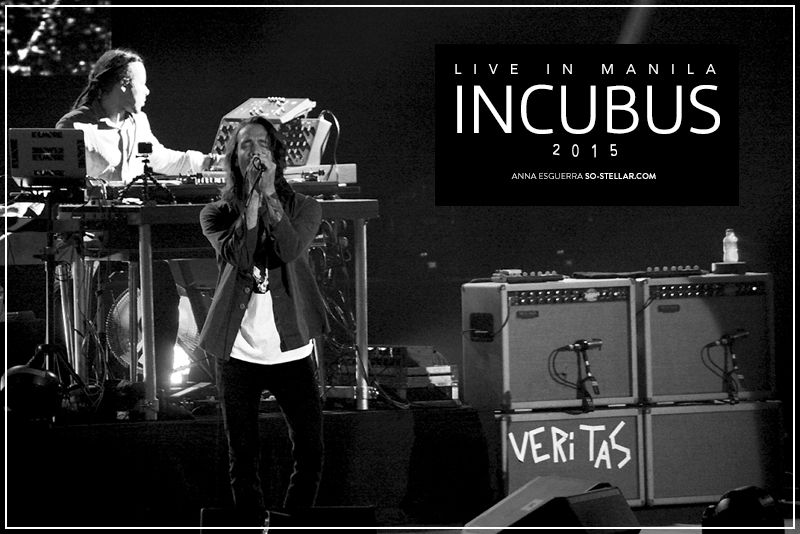 By this time, a lot of articles about the Incubus show in Manila last Friday have already surfaced and most of them giving the show a thumbs up, well-deserved review of it. Awesome stage, awesome setlist, awesome atmosphere. Basically, awesome everything.
Meanwhile, I have been struggling for days since Friday night to come up with a just-as-passionate-and-with-much-gusto kind of post for this show. I expect my excitement and awe from seeing these five guys again would transpire in my words, just like in my thoroughly documented Incubus post in 2011. This particular post I am writing now, in 2015, I had expected to be just as exciting, if not more. But I don't think this would meet the same fate as last time.
Just the introduction alone in this post doesn't feel as passionate as I had anticipated from my last post. I wrote several posts all over the internet on the days that lead up to their concert. Everything I wrote, came out naturally at the time. Can you tell I'm clearly stalling here? 😛
Maybe I expected too much. I hate to say this, but I think my post/review/writeup.. will stand out, in the worst way possible. And I apologize in advance.